FinTech Festival Asia unveils lineup of supporting associations and sponsors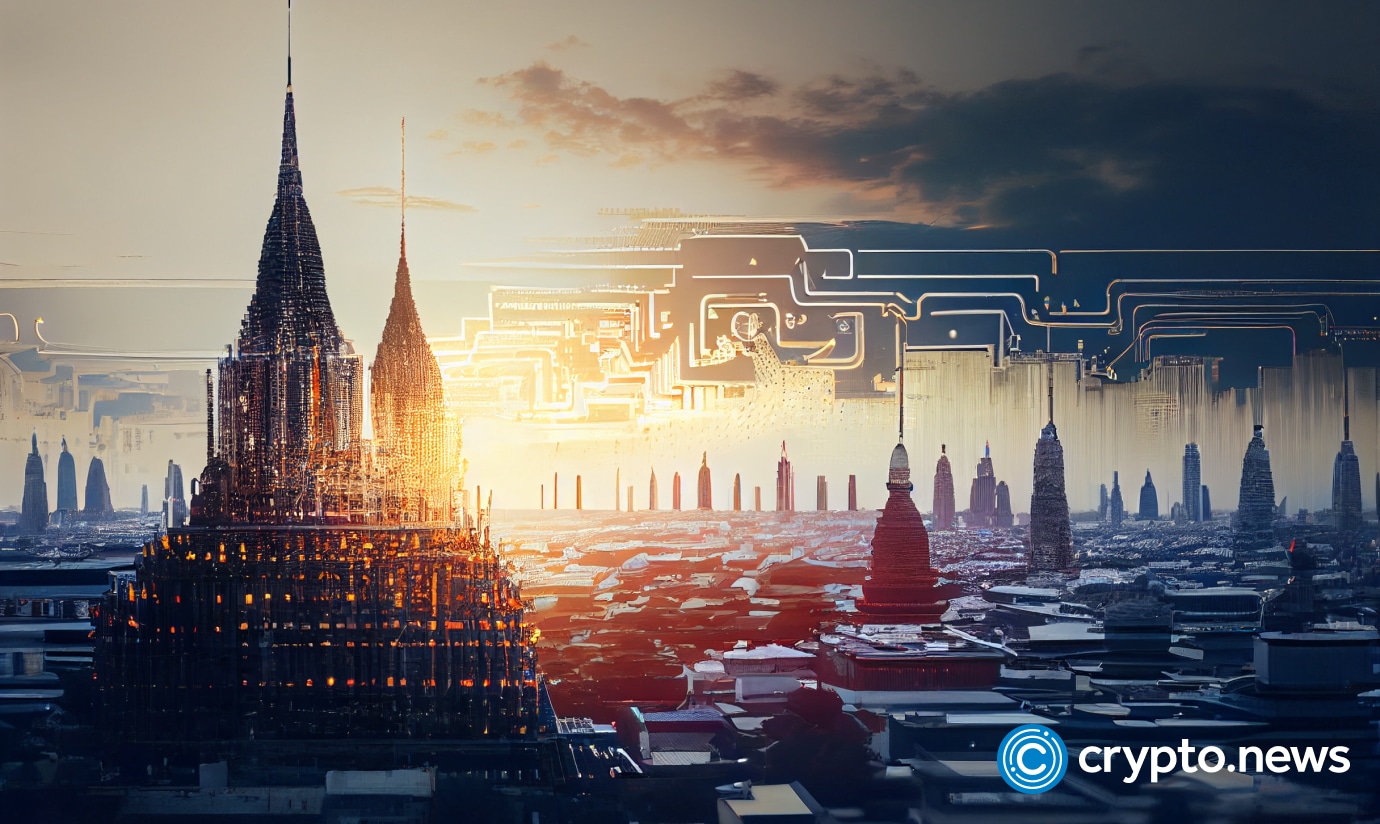 Bangkok, Thailand: The upcoming FinTech Festival Asia (FTF) 2023 event will uncover the fintech industry's dynamic landscape and examine current trends.
Scheduled to take place on Sep. 27 and 28, 2023, at the Royal Paragon Hall in Bangkok, Thailand, it aims to showcase the latest industry trends, innovations, and technologies, exploring their impact on the fintech industry and the ecosystem. 
The FinTech Festival Asia announced FBS as the primary sponsor and supporting associations, EPAA and FAOM. The objective is to encourage innovation, promote collaboration, and unite industry expertise in shaping the future of financial technology in the Asian region. 
FBS is a licensed broker with a global presence, boasting more than 14 years of experience in the industry.
The company has over 75 international awards, establishing itself as a well-regarded participant in the market.
FBS has a client base of over 27,000,000 traders and more than 500,000 partners worldwide. The broker's annual trading volume exceeds $8.9 trillion.
FBS can be an option for traders seeking a reliable and reputable broker. It supports traders, making forex trading more accessible and comfortable. Their team is dedicated to ensuring the success of their clients, earning the company a positive reputation as a leading brokerage firm.
FinTech Festival Asia is pleased to announce the participation of esteemed supporting associations, enhancing the diversity and value of the event.
The Emerging Payment Association Asia (EPAA) is a dynamic community comprised of payments professionals committed to advancing and broadening the payments industry for the benefit of all stakeholders.
Through collaborative efforts, EPAA aims to foster innovation through events, conferences, and awards while benefiting from crucial projects.
With a unified voice, EPAA plays a significant role in shaping the future of payments, facilitating connections within the payment ecosystem, promoting innovation, and driving sustainable business growth.
Another valued participant is the Fintech Association of Malaysia (FAOM), an association dedicated to advancing fintech in Malaysia. 
Established in 2016, FAOM is the national platform to position Malaysia as a leading fintech hub, fostering connections among stakeholders from various fintech companies and encouraging potential collaborations.
The association is registered with the Registrar of the Societies. It concentrates on talent development, market entry and expansion, investment facilitation, technology adoption, and regulatory awareness.
With over 100 members representing different spectrum in the fintech ecosystem, FAOM brings valuable expertise and insights to the festival.
Additionally, the Singapore Fintech Association, a dynamic community of fintech companies and stakeholders in Singapore, will play an essential role in shaping discussions and exploring opportunities within the regional fintech landscape.
It is a cross-industry, non-profit initiative facilitating collaboration between all market participants and stakeholders in the fintech ecosystem. The association promotes fintech ecosystem engagement through events, membership programs, and knowledge sharing.
The active involvement of these supporting associations demonstrates their commitment to strengthening and expanding the payments industry, contributing to a collaborative and knowledge-sharing atmosphere at FinTech Festival Asia. 
FinTech Festival Asia is a platform for industry professionals, fintech enthusiasts, and thought leaders to gather and exchange insights into the latest trends, innovations, and opportunities in the fintech landscape.
The event includes panel discussions, presentations, and networking sessions, providing attendees valuable knowledge and networking opportunities.
FinTech Festival Asia 2023 aims to cater to the growing market for fast payments, digital advancements, and the future of finance.
It offers various opportunities for individuals interested in meeting like-minded peers, learning about trading, web3, robotics, or artificial intelligence, and gaining insights from industry leaders.
To purchase tickets for the Fintech Festival Asia, please visit the provided website.
You can choose from three ticket options: Standard tickets priced at $77, Business tickets priced at $210, and VIP tickets priced at $456.
For media inquiries, please contact:
Andrea Putri
Media Project Executive
Disclosure: This content is provided by a third party. crypto.news does not endorse any product mentioned on this page. Users must do their own research before taking any actions related to the company.