Five Top Wallets To Safely Hold And Store Crypto In 2021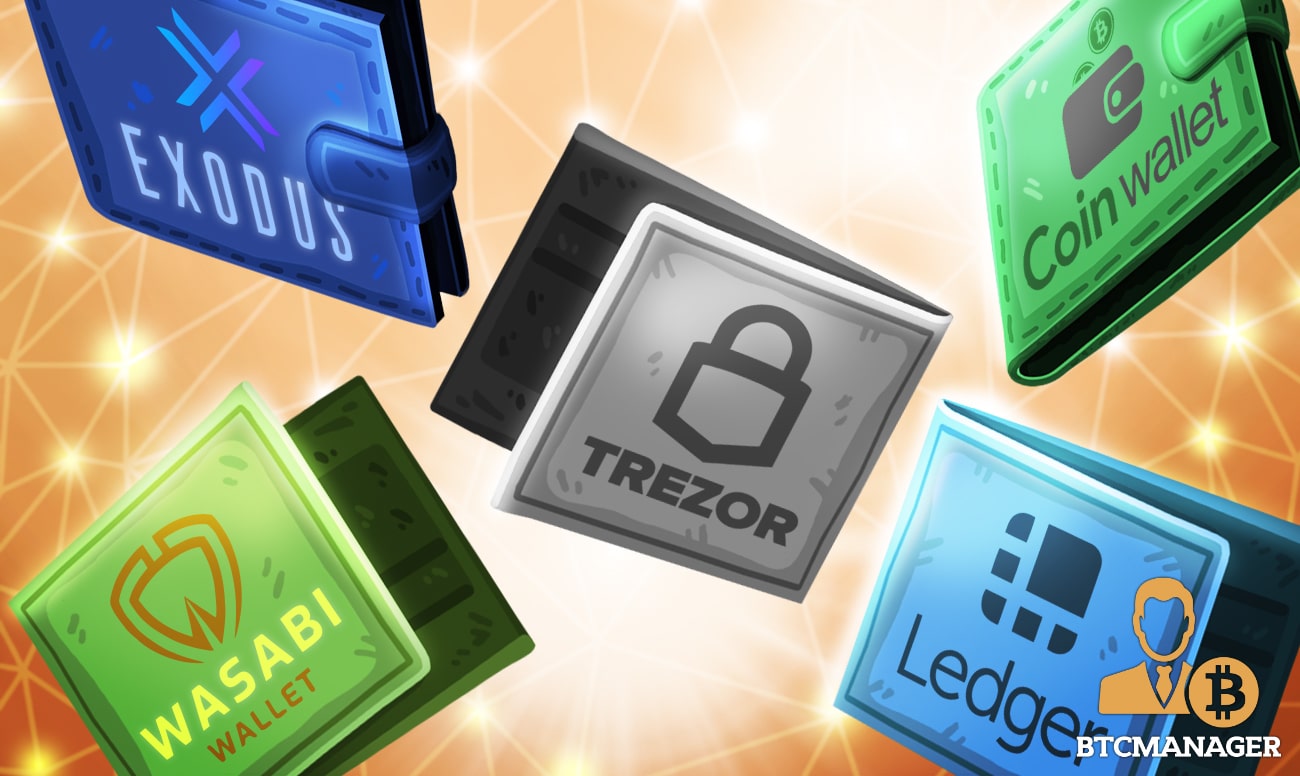 Finding the right wallet is one of the most important steps any crypto holder can take. A proper wallet keeps coins safe from hackers. It also ensures you have autonomy over your money. 
A report from Atlas VPN found how hackers managed to carry out 122 attacks in 2020, targeting decentralized applications (47), crypto exchanges (28), and blockchain wallets (7). The report used January 12th 2021 crypto values, writing how the thieves potentially netted "nearly $3.78" billion across last year. 
Those interested in protecting funds should understand there are a few different wallet types. Desktop/mobile wallets can be downloaded directly to a computer or phone and store coins locally. Many of these wallets can be encrypted. These wallets are often referred to as 'hot wallets' since they are Internet-connected. 
Hardware wallets are physical devices built to store crypto. They connect via USB and allow coins to be sent without ever being connected to the Internet. The ability to transact without the Internet makes these wallets more secure. 
Picking the right wallet type could mean the difference between safely storing crypto or losing it to a hacker or thief. Not all wallets are made equally. Some have significant security holes that carry lots of risk. Others seem appealing but might not have the features or functionality a particular crypto user needs. 
Looking to better understand how to find the right crypto wallet? Here are five well-regarded and secure options to choose from.
Ledger
Ledger makes some of the most well-known crypto hardware wallets on the market. The company relies on a custom built operating system and CC EAL5+ certified Secure Element chip to safely store funds. The device has also been verified by the French national cybersecurity agency ANSSI. Ledger offers the Nano X and the (cheaper) Nano S to customers interested in managing coins on desktop or mobile. Ledger offers a large knowledge base on its website and also features the Ledger Academy, aiming to teach people more about crypto and blockchain. 
Coin.Space
Coin.Space's Coin wallet is one of the more unique on the market. The hot wallet features highly advanced security measures that make the tool safe and easy to use. The Coin.Space team says they've had more than 20 million downloads and have seen $120+ billion dollars transacted. Upon download, the wallet is encrypted on the local device with the AES-256 standard. Private keys are also stored directly on the device and are not shared with any outside server or with the Coin.Space team. Upon wallet creation, users are asked to create a four-digit pin and Coin enforces BIP 39 passphrase encryption. Wallet users have access to an easy-to-use interface and a unified address to manage a variety of crypto transactions. In contrast to other wallets, Coin wallet users can send and receive crypto, participate in ICOs and receive airdrops, all in one wallet. 
Exodus
The Exodus crypto wallet supports more than 100 coins and can be found on desktop and mobile. It's received acclaim for a simple interface and highly-regarded UI for the crypto exchange, wallet section, and portfolio management sections. Exodus users can create a wallet without any registration and rest assured the company does not have access to private keys. Other security features include automatic wallet lock after a specific time period and password protection.
Wasabi Wallet
Wasabi is an open-source and privacy-focused Bitcoin hot wallet. While the wallet is only good for those who want to just store Bitcoin, it has a few unique features that help keep transactions private. The trustless CoinJoin process combines multiple coins from different people into a single transaction. This mixture hides information that could reveal a holder's identity. Transactions are also routed through the Tor network. These two features make Wasabi a very popular choice for the privacy-conscious. Additionally, use of the Neutrino protocol eliminates the potential of server-related security vulnerabilities, as transaction verification is delegated to the client. While Wasabi boasts a number of advanced features, the development team has worked hard to implement them in the background and remain as transparent as possible.
Trezor
Trezor holds the status as the original crypto hardware wallet. First released by SatoshiLabs in 2014, the hardware wallet has become one of the most popular in the virtual currency world. The company currently offers the Trezor One and Trezor Model T. Both are multi-currency, making Trezor a great choice for crypto holders who have a robust portfolio. As a cold wallet, private keys are stored offline, which means the Trezor wallet is highly secure. The development team also provides firmware updates to ensure security and stability remains top-notch. Like the Ledger, the Trezor wallet is pretty easy to use, but it does not support as many coins as Ledger does. 
Crypto holders have plenty of options to choose from when it comes to finding a wallet. Those interested in a cold wallet should look at Ledger or Trezor. Users who want better access to crypto for trading should consider a secure hot wallet like Coin.Space, Exodus, or Wasabi.