Flare Raises $11.3M To "Unleash the Value" Inherent in Payment Chains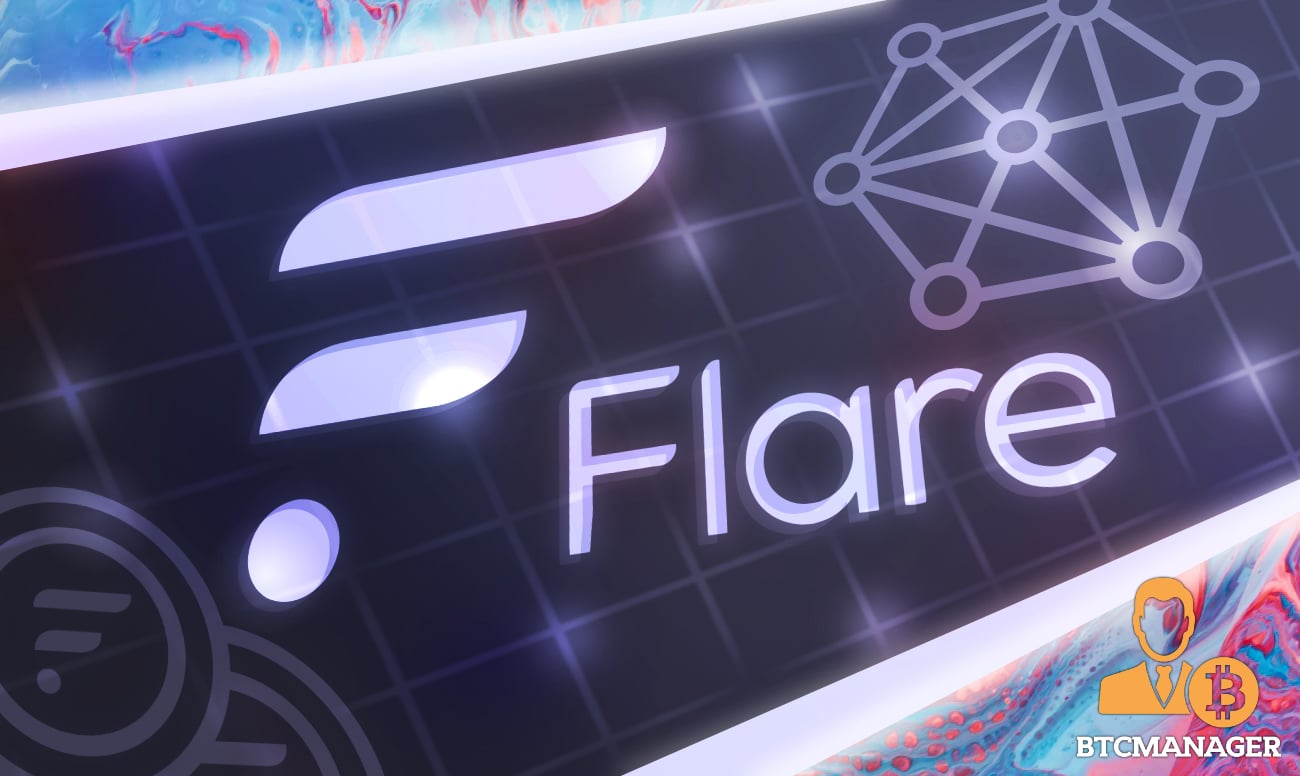 London, United Kingdom, June 8th, 2021 — Flare, the world's first Turing-complete Federated Byzantine Agreement (FBA) network, has attracted investment from several top-tier venture capital funds.
The project raised a total of $11.3 million in its latest funding round, led by Kenetic Capital with investment from such firms as Digital Currency Group, Coinfund, LD Capital, cFund, Wave Financial, Borderless Capital, and Backend Capital.
Additional financing came from private investors Vinny Lingham, Do Kwan, and Litecoin founder Charlie Lee, as well as Newform Capital, Genesis Capital, ZB Group, MXC and DeFi Capital.
"The investment announced today demonstrates a belief in Flare's potential to unleash the value and unlock the community in chains that do not have native smart contracts" said Flare CEO Hugo Philion. 

"Flare's goal is to bring additional utility to all chains and ecosystems that are integrated with it. The investment brings into the Flare ecosystem key participants in the investment community, together with major exchanges, market makers, blockchain founders and entrepreneurs that have an interest in driving meaningful developments and participation on Flare. We are grateful for all investors' support in helping bring the Flare Network to fruition."
Jehan Chu, Managing Partner of Kenetic, said:
"Flare's unique protocol will unleash a tidal wave of value and engagement across some of the world's largest crypto market caps and active communities. By providing smart contract functionality to payment tokens like Doge, XRP, LTC and others, users will finally be able to activate their assets across DeFi, NFT's, and a universe of utility. We are excited to be on this journey and supporting Flare as they supercharge the crypto ecosystem."
Flare enables additional utility for tokens via its smart contracts, with the native FLR token functioning as collateral for the trustless issuance of assets from payment chains that do not have smart contracts. Initially, Flare will focus on XRP, XLM, Litecoin, and Dogecoin.
Several DeFi, NFT, regulated privacy, multiverse and gaming projects have already announced that they will launch on Flare, whose Oracle system currently features at least 16 data providers.
A portion of Flare's token, Spark (FLR),  is being distributed to XRP holders who held XRP on 12th December 2020. Over 100 global exchanges participated in the Flare Token distribution with the majority of those exchanges also agreeing to list the token. Further token distribution is made automatically through a daily distribution to participants that hold trustlessly issued assets on Flare that originate from the integrated underlying chains.
"We are excited to support Flare and their commitment to bring EVM features to blockchains that do not have them. We will be submitting a governance proposal at the earliest opportunity to integrate the Algorand network and its native assets with Flare. There is an incredible unlocked value opportunity through the interoperability of all the other non-smart contract blockchain like LTC, DOGE, XLM or XRP. We are looking forward to collaborating with the Flare team and all of the Borderless Capital portfolio companies," said David Garcia, CEO and Managing Partner of Borderless Capital.
About Flare
Flare is a scalable, highly decentralized smart contract platform that runs the Ethereum Virtual Machine and utilizes Federated Byzantine Agreement-based consensus. 
The platform's native token Spark (FLR) enables Flare to unleash the tremendous value and community created by existing tokens that do not currently have native smart contracts. Flare is initially integrating Doge, Litecoin, XRP and XLM. Any other token can be integrated through community governance voting.
Flare is unique in that it derives its network structure from its underlying integrated networks, leveraging the decentralisation and security of the underlying networks.
Flare's development team features experts from the worlds of electronic engineering, distributed systems, quantum computing, mathematics, computer science, quantitative finance and risk management.