Flare Network demonstrates how users can buy Ethereum-based NFTs using XRP or DOGE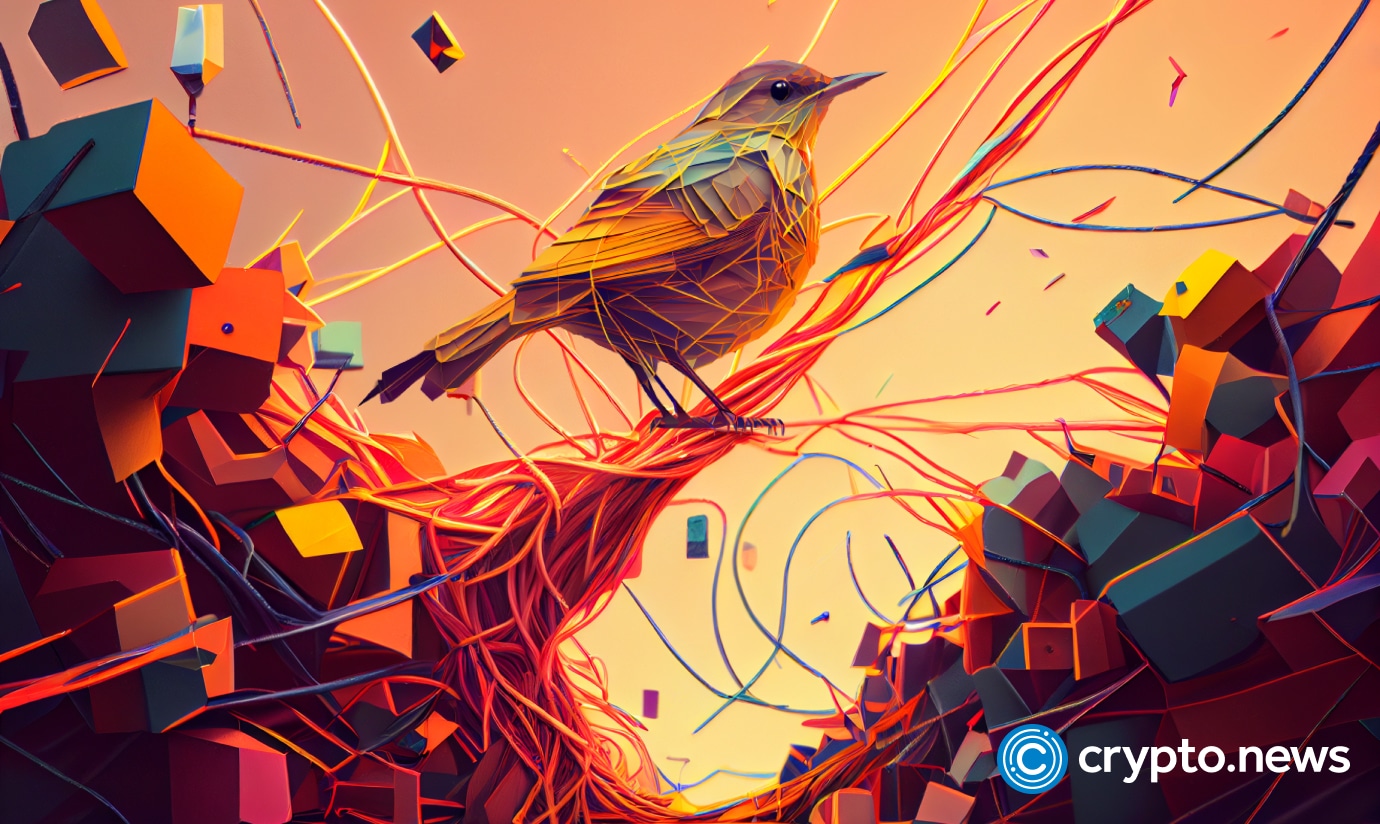 Flare Network, a mainnet seeking to connect Offchain sources and other layer-1s, recently demonstrated that its users can trustlessly purchase Ethereum non-fungible tokens (NFTs) using coins from other networks.
Testing Flare Network's interoperability function
In a press release, Flare Network showed that one could buy ERC-721 NFTs on its network using Dogecoin (DOGE) and XRP, the native token of the XRP Ledger. These coins are not inherently compatible with Ethereum and are yet to be integrated with the Flare Network.
This demonstration was done on Flare Network's Songbird. In this testnet environment, developers can deploy dApps before launching them on the interoperable, scalable mainnet. This purchase was executed through Flare Network's State Connector and Flare Time Series Oracle (FTSO). The State Connector links the Flare Network with smart contracts and Offchain sources. At the same time, the FTSO is a decentralized oracle that verifiably delivers on-chain smart contracts with reliably proven price and data feeds, including those of NFTs, from external sources.
Commenting, Hugo Philion, the Flare CEO and co-founder, said:
"This demo highlights Flare's ability to provide more secure, decentralized data on-chain to power new functionality and potential use cases for the industry. The NFT demo is one example of the web3 utility Flare can unlock for legacy tokens, enabling them to be used trustlessly in DApps on the network. We are excited to see what other applications engineers can develop, harnessing the capabilities of Flare's native interoperability protocols."
By illustrating this interoperability functionality currently in beta, Flare Network assured the broader community that it is possible to acquire NFTs launched on its rails using diverse tokens and coins, including DOGE and XRP. These coins are some of the world's most liquid and are currently perched in the top 10 by market capitalization. 
Expanding non-EVM coins' use cases
Because of interoperability, the Flare Network opens up new use cases for supported tokens. DOGE, for example, can now be used to acquire valuable NFTs, not just for trading purposes or speculation.
Over the years, DOGE has been rising to new valuations with backing from Elon Musk, the owner of Twitter and one of the world's richest people.
Meanwhile, XRP, for example, has retained its value despite the ongoing court case versus the United States Securities and Exchange Commission (SEC). The XRPL also supports smart contracting, a net positive for XRP and the crypto ecosystem.
In January, the Flare Network partnered with FYEO, a blockchain security specialist. The firm will audit the platform's code bases and support safer smart contract development.
Disclosure: This content is provided by a third party. crypto.news does not endorse any product mentioned on this page. Users must do their own research before taking any actions related to the company.