Forbes-Recognized Social Media Expert with over 36 Million Followers Joins Grow to Advance Adoption of Medicinal Marijuana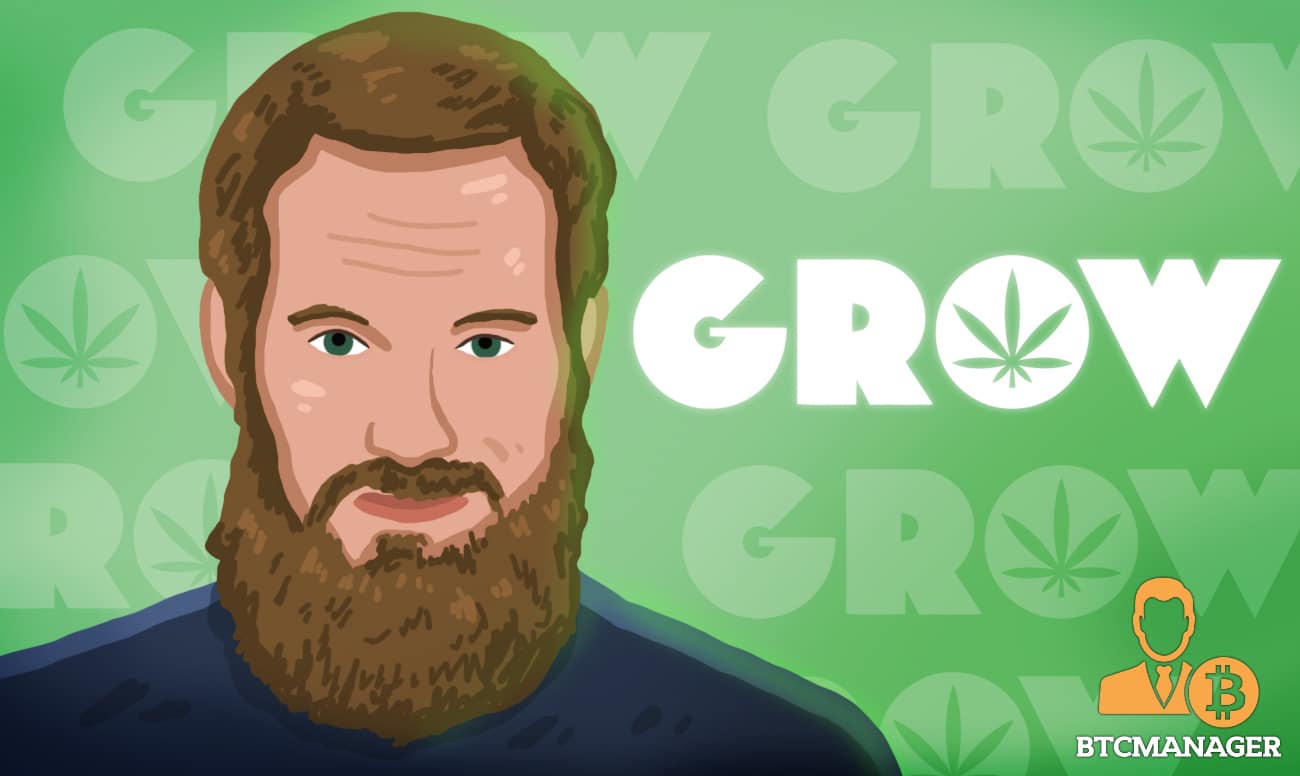 Grow–a firm that's advancing the use of medicinal marijuana by leveraging blockchain–is welcoming Branden Hampton—an established social media guru, as their new Chief Cannabis Officer.
A Social Media Guru Joins Grow's Ranks
In a press statement on Apr 20, the blockchain-based firm lauded Hampton as a forward social media expert who was among the first to see how social platforms can develop brands.
Before joining, Hampton worked with global brands such as Shopify, Lyft, Postmates, Fashion Nova, and many others. Overly, he has accumulated over 20 years of valuable experience in sales and marketing. This will help improve the visibility of the Grow brand.
For his experience, Forbes recognized him as the most influential brand in social media. In his new role as the Chief Cannabis Officer, he will develop Grow's outreach strategy.
He will also use his strong network of social media followers–reaching over 36 million–to achieve Grow's goals of highlighting the benefits of using blockchain technology in helping spread the use of medicinal marijuana.
Hampton said Grow is an easy-to-use platform and an entry point for people who love Cannabis but still want to learn about cryptocurrencies.
He took note of Grow's utility token, GROW, saying it is an essential "piece of the puzzle to mass adoption."
The token helps accelerate the adoption of medicinal marijuana and blockchain while also serving as a payment means. It is also used as a verification method for the entire medicinal Cannabis industry.
"GROW is a true cannabis utility token having an ecosystem, which allows people to play a game and purchase or earn digital assets, which are extremely important pieces of the puzzle to mass adoption. The platform offers a very easy entry point for people who love Cannabis but are still learning about cryptocurrency."
The Critical Role of Grow in Medicinal Marijuana Industry
Grow uses the blockchain to decentralize access to the cultivation and sale of medicinal marijuana through gamifying user experiences.
Herein, participants, including eGrowers, can quickly choose their GROW partners and select plants from chosen cultivation sites.
Recently, Grow introduced NFTs, merging them with DeFi. In this arrangement, users would plant their virtual seeds and harvest them with real-world counterparts.
Already, Grow has established partnerships with Kannabyte, JuicyFields, Cannahealing, Sabores Púrpura, LC MED, and Cannabis Intl. Aps, who are approved Cannabis growers.