Ford Extends Blockchain-Based Energy-Efficiency Pilot Project to Cologne, Germany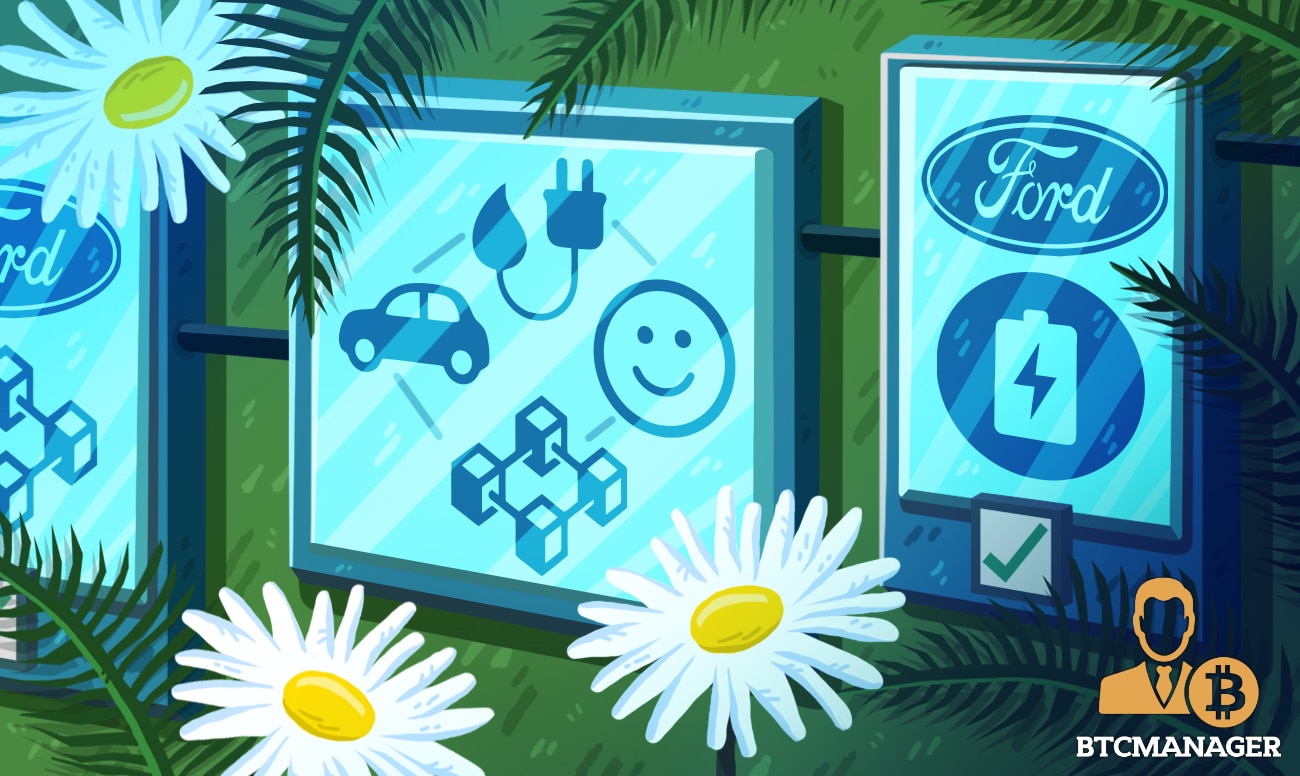 U.S.-based automobiles firm Ford announced that it would use distributed ledger technology (DLT) and geofencing to keep track of "green miles" driven by its newly-launched energy-efficient vehicles, October 15, 2019,
Tracking "Green Miles" Via Blockchain
In a press release issued on October 15, Ford stated that it is expanding its European plug-in hybrid electric vehicle (PHEV) pilot to Cologne, Germany. The American car manufacturer is looking to leverage blockchain technology and geofencing to develop an energy-efficient and environmentally sustainable class of automobiles that operate efficiently in city center low-emission zones.
Reportedly, Ford is already in the midst of testing PHEVs on the streets of London, U.K., and Valencia, Spain.
Per sources close to the matter, a total of nine Ford Transit Custom Plug-In Hybrid vans and one Tourneo Custom Plug-In Hybrid people-mover will be put to the test in an array of real-world use cases. These tests will be conducted in association with five municipal fleets and the administration body of the City of Cologne. Notably, Ford will also look to develop solutions to effectively track and increase the number of "green miles" driven by the drivers.
Mark Harvey, director, Commercial Vehicle Mobility, Ford Europe, commented on the development, saying:
"Ford is committed to delivering new, more environmentally sustainable vehicles that can help address the mobility challenges our cities face. The plug-in hybrid electric vehicle trials with our partners in the City of Cologne build upon our ongoing electrification programmes elsewhere in Europe, and bring us all closer to meeting our combined urban air quality goals."
Developing Solutions for the 21st Century Economy
As the issue of climate change continues to gain traction in the mainstream, enterprises and businesses across the world are burning the midnight oil to develop and implement environmentally-sustainable products and services. Ford, along with its competitors are leaving no stone unturned when it comes to leveraging emerging technology for the benefit of the society at large.
BTCManager reported on April 29, 2019, how Britain's largest automobiles manufacturer, Jaguar Land Rover, is testing a prototype that would enable its drivers to earn MIOTA digital currency as a monetary reward for sharing data.