Former Indian Finance Secretary Calls for Crypto Regulations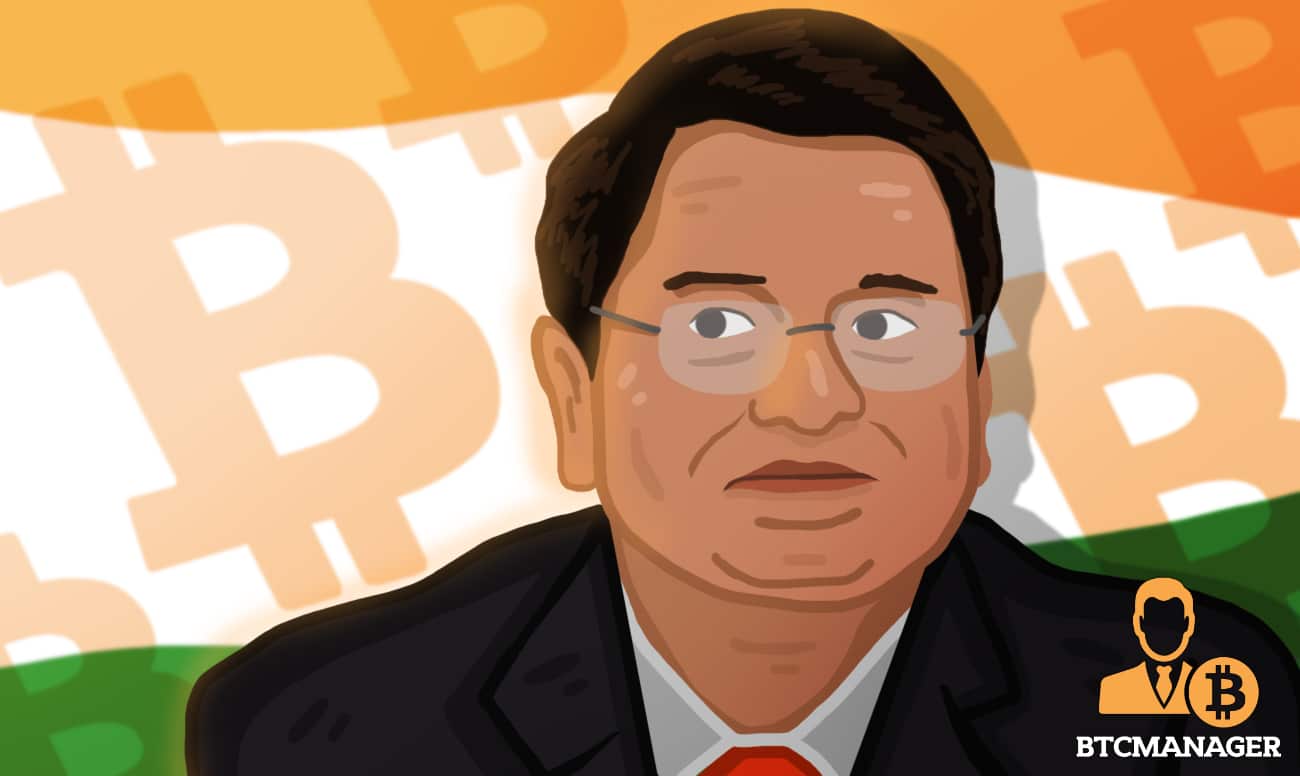 India as a country has a complicated relationship with the cryptocurrency industry. At a point in time, there was a ban put in place that essentially meant that crypto-related businesses could not operate and have access to banking services. The result of this was that several firms shut down, or had to move their operations abroad. The ban was eventually lifted.
Now, India's former finance secretary Subhash Chandra has come out to state that the government should not overlook cryptocurrency but should instead, work to better regulate the industry. This comes as positive news for the crypto industry in the nation as Garg previously chaired the drafting of the "Banning of Cryptocurrency and Regulation of Official Digital Currency Bill, 2019."
Chandra Stands Up for Crypto
The comments by Chandra were first made during a recent virtual conference in which he explained why the government should give more attention to cryptocurrency. This attention, he feels, will be in form of a proper regulatory framework for the industry as well as a better understanding on the government's part. 
"I don't think we still have full clarity and understanding about how to regulate cryptocurrencies…Regulate, control cryptocurrencies but allow the crypto assets, encourage the crypto services," he said.
He also touched on cryptocurrencies in a recent post on his blog in which he explained why the Indian government must take action now to regularise the industry. He made reference to the recent sale of an NFT for $70 million and explained that with the current growth of the crypto industry, its worth could very well eclipse India's GDP. 
He also referenced the growth of initial coin offerings as a capital-raising effort for crypto companies and said that Indian companies will likely get into the space as well. while he acknowledged the issues that regulators might have with cryptocurrency, Chandra stated that the current growth rate is too big to ignore and that government would do well to regulate the industry as crypto assets will inevitably appear on more and more companies' balance sheets. 
He called out institutions like the MCA and ICAI and advised them to set up proper standards for the reporting and treatment of crypto-related transactions as soon as possible. Finally, he touched on the possibility of a Central Bank digital currency stating that they are growing in popularity and should also be looked into.
"The bouquet of digital assets are expanding. The possibility of raising digital liabilities is also expanding. The regulators need to have standards for accounting, auditing and reporting of digital assets and digital liabilities," the post said.