France Finance Minister Intends to Block Facebooks Libra Cryptocurrency in Europe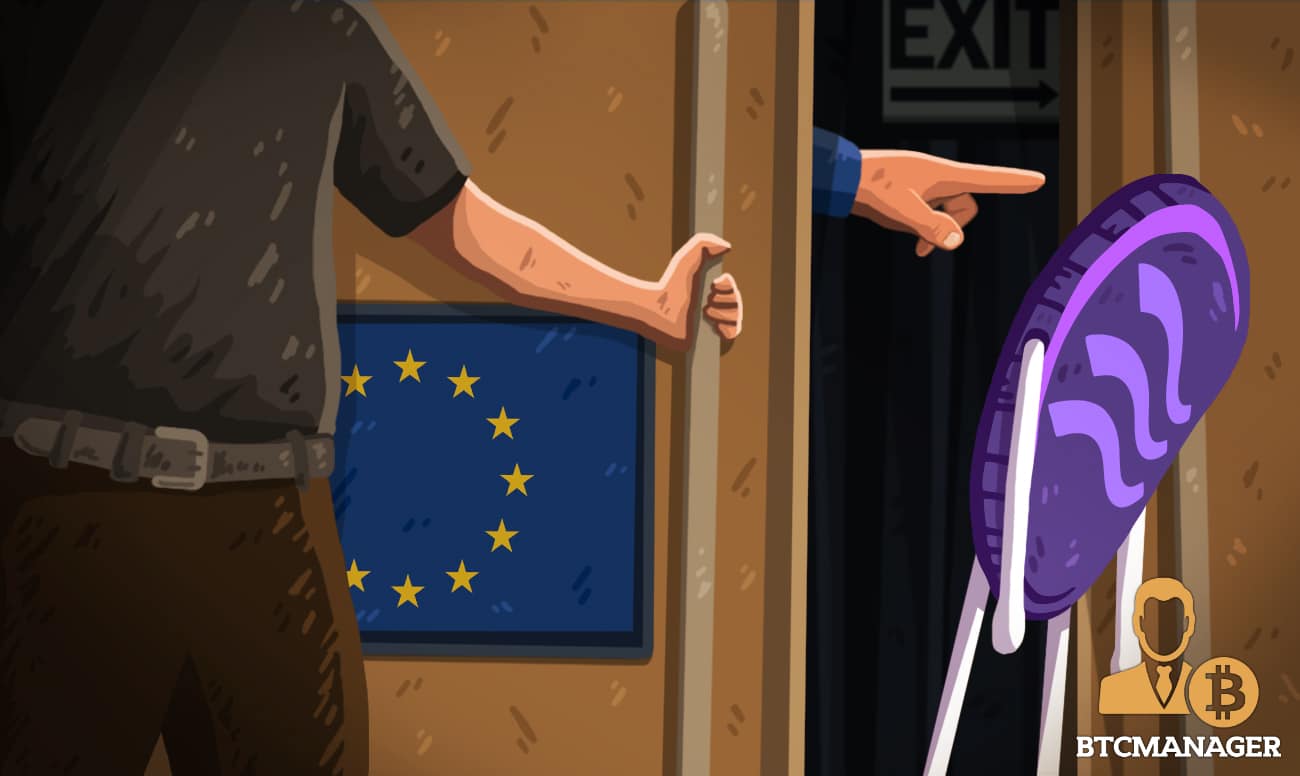 The French Finance Minister has vehemently stated that Facebook's cryptocurrency, Libra, would not be given a chance to develop on European soil. According to a report by RT on September 12, 2019, Facebook's cryptocurrency is risky for the European market. 
Libra is a Threat to Sovereign Currencies
Bruno Le Maire, French Minister of Economy and Finance, has in the past come hard on Facebook's cryptocurrency, Libra. Le Maire stated in June, shortly after Facebook released the libra whitepaper, that the digital coin would not act as a sovereign currency, adding that there should be stricter regulations.  
This time around, the French Finance Minister is not ready to take any chances with the cryptocurrency. Speaking at the Organisation for Economic Co-operation and Development (OECD) Conference in Paris, France, Le Maire emphatically stated that the virtual currency developed by the Menlo Park-based social media giant, would not develop in Europe. 
In Le Maire's words: 
"All these concerns about Libra are serious. I, therefore, want to say with plenty of clarity: In these conditions, we cannot authorize the development of Libra on European soil."
Le Maire further added that the virtual currency could misuse its market dominance and was also risky financially and threatened the currency of other nations. 
Back in June, <i>BTCManager</i> reported that France was looking to launch a G7 cryptocurrency task force that would look into better ways of regulating cryptocurrencies such as libra. 
Also, Facebook's initial plan to test libra in India could not happen, due to the country's stringent anti-crypto regulatory policies. 
Switzerland's FINMA Ready to Work With Global Regulators
While France is strongly against libra developing in Europe, Switzerland, the official monitor of the libra project, has stated that it is ready for international scrutiny. 
The head of Switzerland's financial regulatory agency, Financial Market Supervisory Authority (FINMA), Mark Branson, the regulatory body would work with other governments and regulators globally, who are interested in the libra project. 
Branson further said:
"A project of such a global dimension can be addressed only via international coordination and consultation with other supervisors and regulators. It is illusory to believe a single country can regulate and oversee a project like Libra on its own. The supervision of (big Swiss banks) UBS (UBSG.S) or Credit Suisse (CSGN.S) also does not take place in complete isolation."
Furthermore, the FINMA chief stated that the agency would apply its strict anti-money laundering policies in regulating the cryptocurrency sector. 
The Libra Association recently applied to the Swiss regulatory body for a payment system license. The Swiss watchdog, however, stated that a payment system license was not enough to cover the scope of libra's services. 
In July 2019, the Swiss Federal Data Protection and Information Commissioner (FDPIC) revealed that it was still awaiting information concerning Facebook's libra project.