Freecash Review: Complete Easy Tasks and Withdraw Free Cash in Crypto including Bitcoin and Ethereum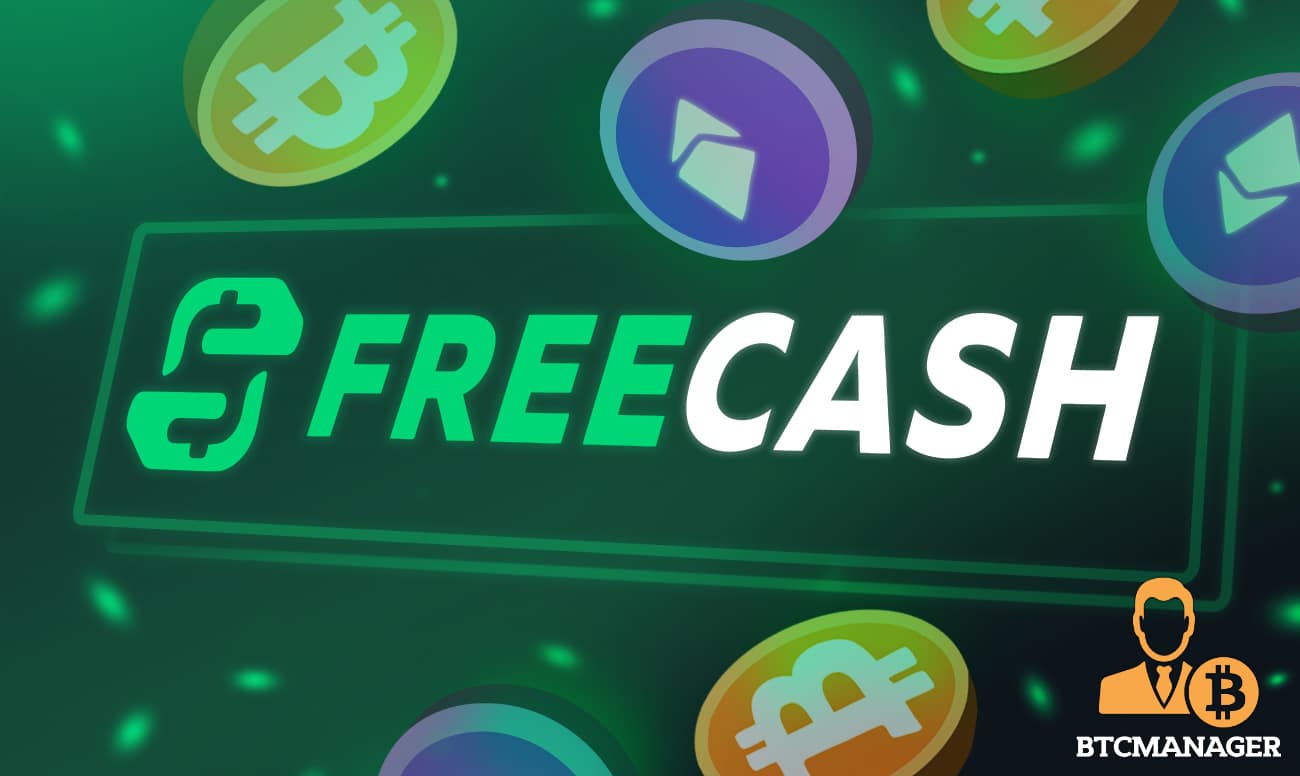 Not everyone is comfortable with the idea of "free" money. Cash, like respect, has to be earned: it can be done the hard or the easy way. In both cases, it depends on what's on the table. In the case of Freecash, formerly Freeskins, money can be earned by completing simple tasks and getting paid in cash, game skins, and cryptocurrencies.
Introducing Freecash
Freecash rebranded in August 2021 from Freeskins to reflect its new offerings, which cut across the board, not just in gaming where it made its name.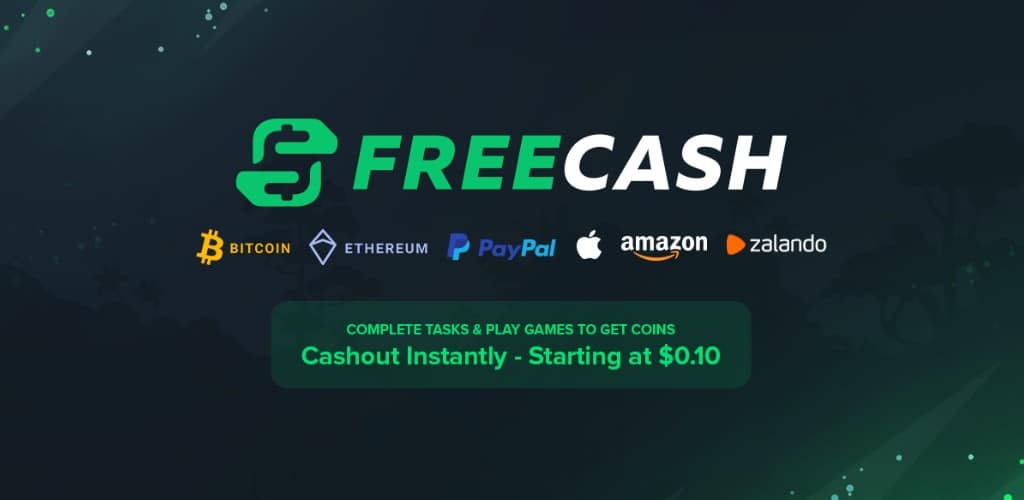 For what's there and judging from their rave reviews, Freecash walk the talk. Unlike other players staining their business, they pay their users wherever they complete tasks. 
Most reviews from Trust Pilot, for instance, praise the platform for offering new ways of earning free cash, especially during these difficult times of the COVID-19 pandemic, where a large section of the population is now tethered online.
It is only natural to ask: how does Freecash make this possible? How can participants make free money in a world where we have been made to know that there is no free lunch? The answer is simple. 
Freecash works closely with companies who want to advertise their apps, surveys, and products. For example, a task on offer by Freecash requires the user to download a given app and reach level 5 within two days to earn, say, 4k coins. 
How to Earn Free Cash and Withdraw in Bitcoin
To get started on Freecash, all a user needs to do is create an account. Afterward, they can choose an offer or survey. Often, Freecash would recommend the featured offers on the earning page.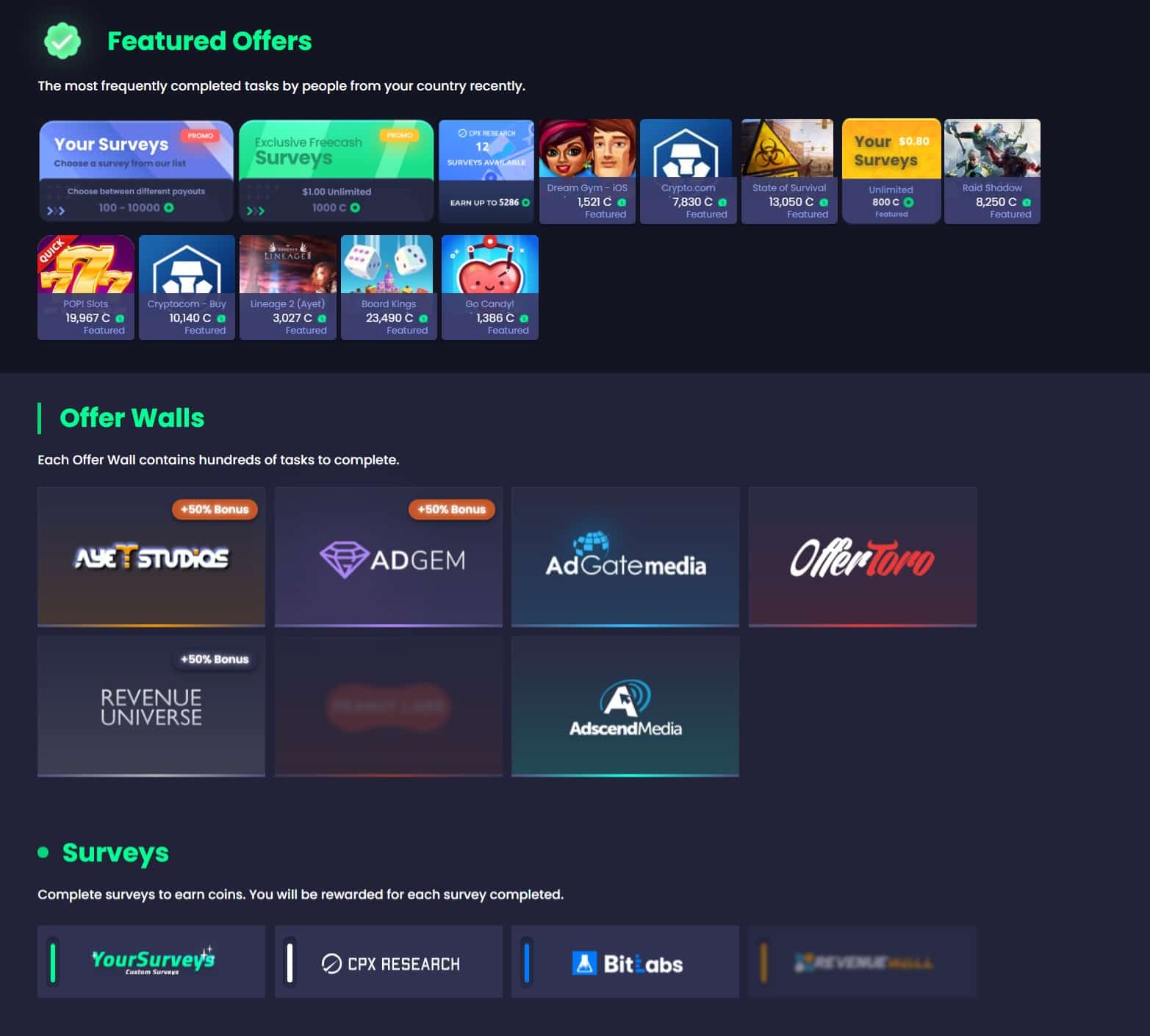 The user ought to know that all these offers guaranteeing payment in, among other coins, Bitcoin, Litecoin, Dogecoin, and others are easy. Many other people have completed them in the past. For every completed task, Freecash offers coins.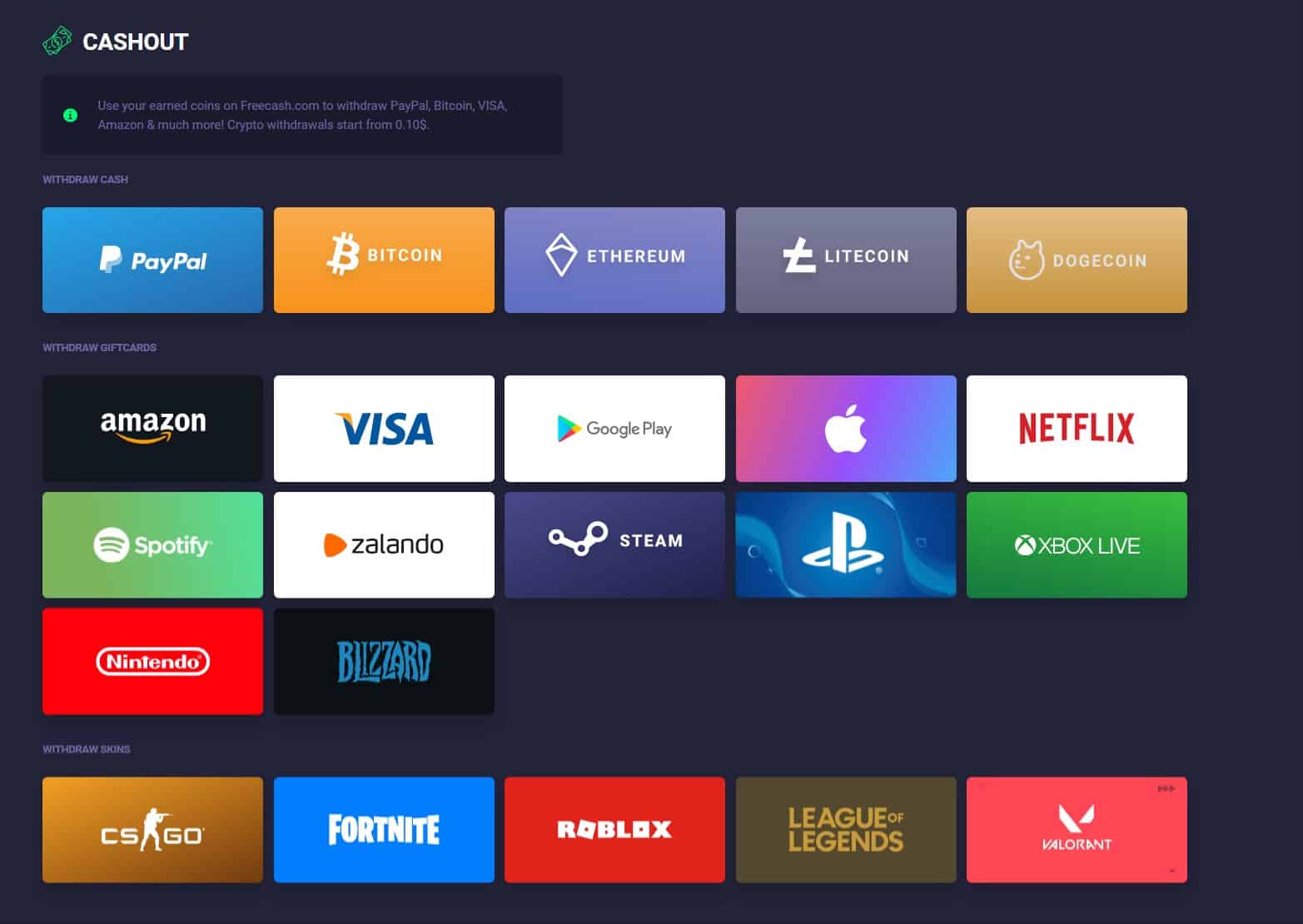 Every 1k coins can be redeemed for $1. The earned amount can be cashed out through PayPal, Visa, Bitcoin, skins, gift cards, and many other options. Users who wish to cash out via Bitcoin would gladly know that Freecash is partnering with Crypto.News. In this beneficial deal, BTC is collected from the "free bitcoins" section on the news outlet's main page.
Earn At least $100 Every Month
For users concerned about how long withdrawal approvals take, it will be refreshing to know that, on average, each takes around two minutes. The Freecash team is always online, every day of the week. By allowing users to withdraw quickly, there is a confidence boost. 
In turn, this spills to quick and fast marketing for many others who might be interested in earning easy money from completing easy tasks. This network effect would turn into inspiration, considering how active users make money from Freecash. 
Typically, an active user completing surveys and other offers on Freecash's reward page earns around $100 per month. However, others earn upwards of $1k every month, doing what they love most—completing simple tasks benefiting Freecash's partners.
The More Activity, the Higher the Chances of Making Big Money
Presently, Freecash has a $500 daily and $2500 monthly cash-out competition where the first 250 users get to share the stated prize.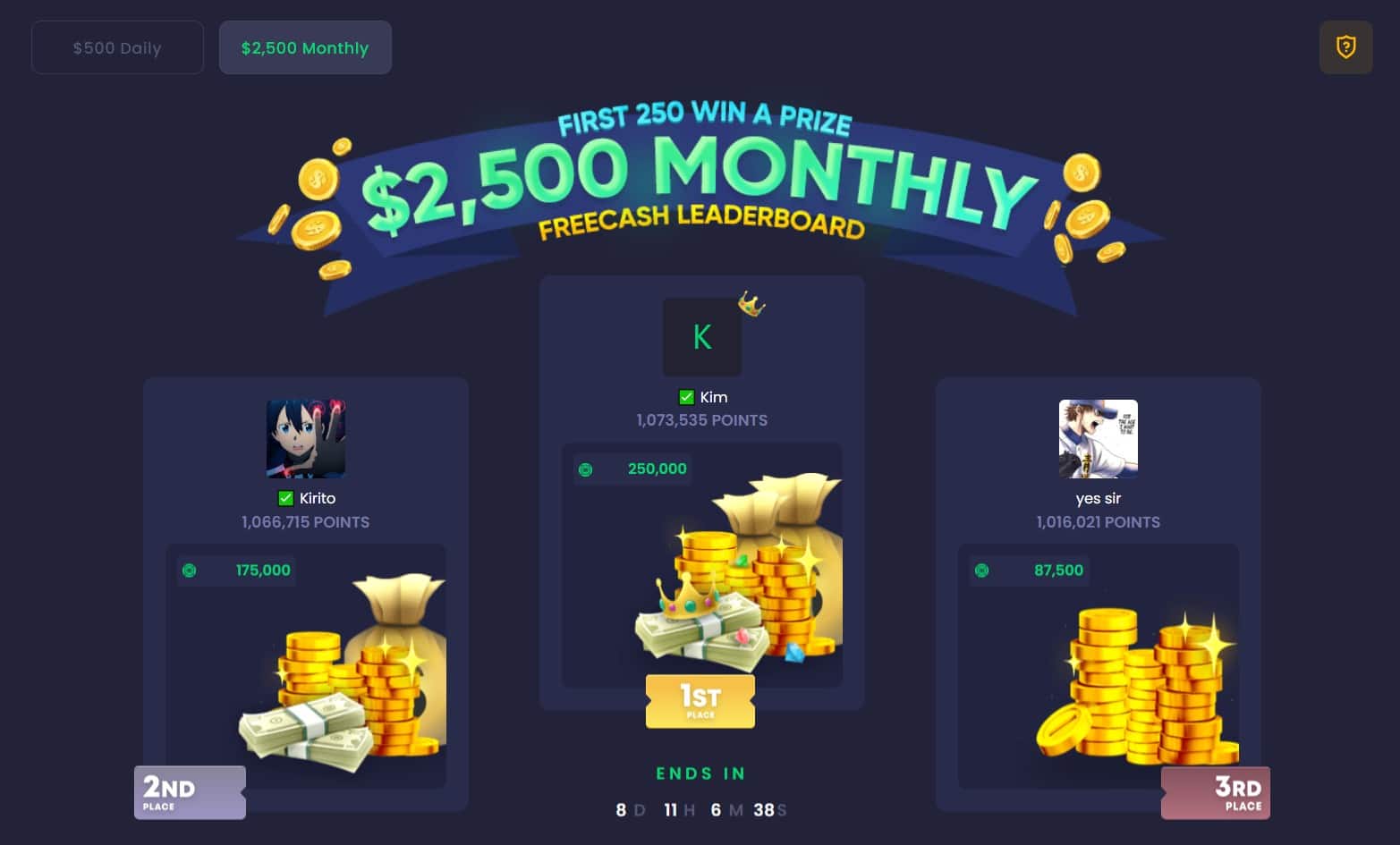 As expected, reward distribution depends on their activity. The more active the user is, the more coins earned, translating to more cash in BTC and more. Freecash has a system to expose the user to more high-paying tasks as they build their profile through activity. 
Therefore, the more assignments completed successfully by a given user, the opportunity for more high-paying jobs, fattening the user's wallet. On average, Freecash users earn $18.29 in free cash every day. As of late December 2021, over $4 million in free cash has been distributed to different users.
The benefits of cashing out in Bitcoin are numerous. Freecash BTC withdrawal to Coinbase attracts no fees, an advantage to the user. Moreover, all BTC and crypto payouts can be done anytime and sent to any account globally. Besides, since cryptocurrencies are volatile assets, the user can earn more from capital gains.