French Financial Market Participants Trial CBDC for Euro Bond Deals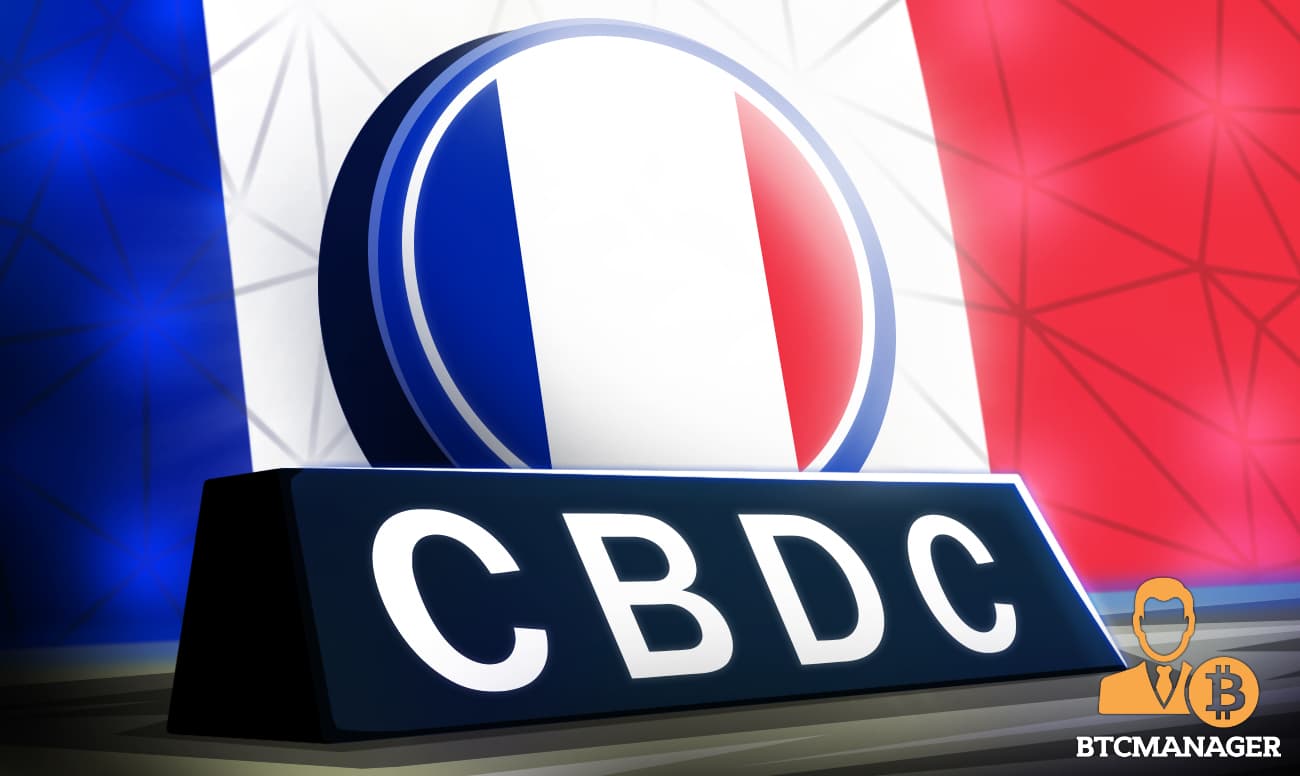 Financial market participants in France have collaborated with Euroclear to complete a series of bond transactions using a Banque de France-issued central bank digital currency (CBDC) and a blockchain solution developed by IBM. The pilot is part of the French apex bank's CBDC exploration project that began in March last year, according to a Financial Times, report on October 19, 2021.
Euro Financial Authorities Complete Major CBDC Trial
French central bank, Banque de France, has reached another important milestone in its CBDC exploration journey, as the 221-year-old financial giant has collaborated with other top players in Europe's financial markets to complete a series of complex bond transactions that ran nearly 500 instructions in both primary and secondary markets.
Per sources close to the matter, the pilot was led by Euroclear, a global provider of financial market infrastructure services and it included various top lenders in France,  as well as the country's public debt office. 
During the CBDC trial, the participating banks, including BNP Paribas, Credit Agricole CIB, HSBC, and Societe Generale, traded government bonds as securities tokens and settled the transactions with crypto assets issued by Banque de France.
Digital Technologies Important
The team says the pilot is part of Banque de France's CBDC exploration scheme commissioned last March, with the aim of finding out the usefulness of central bank-issued digital currencies and their ability to settle transactions when turned into digital tokens.
Though the financial authorities involved have declined to disclose the exact value of the trades conducted via the latest CBDC pilot, Isabelle Delorme, deputy chief executive of Euroclear France has, however, made it clear that the project has made it possible for participants to gauge the importance of blockchain technology and CBDCs.
In her words:
"We have together successfully been able to measure the inherent benefits of this technology, concluding that the central bank digital currencies can settle central bank money safely and securely."
The growing popularity of bitcoin (BTC) and other cryptocurrencies has spurred apex banks across the globe to start digging deep into the workings of digital currencies and how they themselves could possibly challenge the revolution with CBDCs.
While China currently leads the CBDC charge, as its digital yuan development is already in advanced stages, Banque du France has also achieved several successes in its CBDC journey in recent years. 
However, Soren Mortensen, global director of financial markets at IBM says this latest pilot "went well beyond previous blockchain initiatives, as it successfully tested most central securities depository and central bank processes whilst eliminating current interim steps such as reconciliation between market intermediaries."