Funding Rounds Continue with Quasar and Nomad, Eurozone Inflation at New Highs, IMF Warns of Possible Further Declines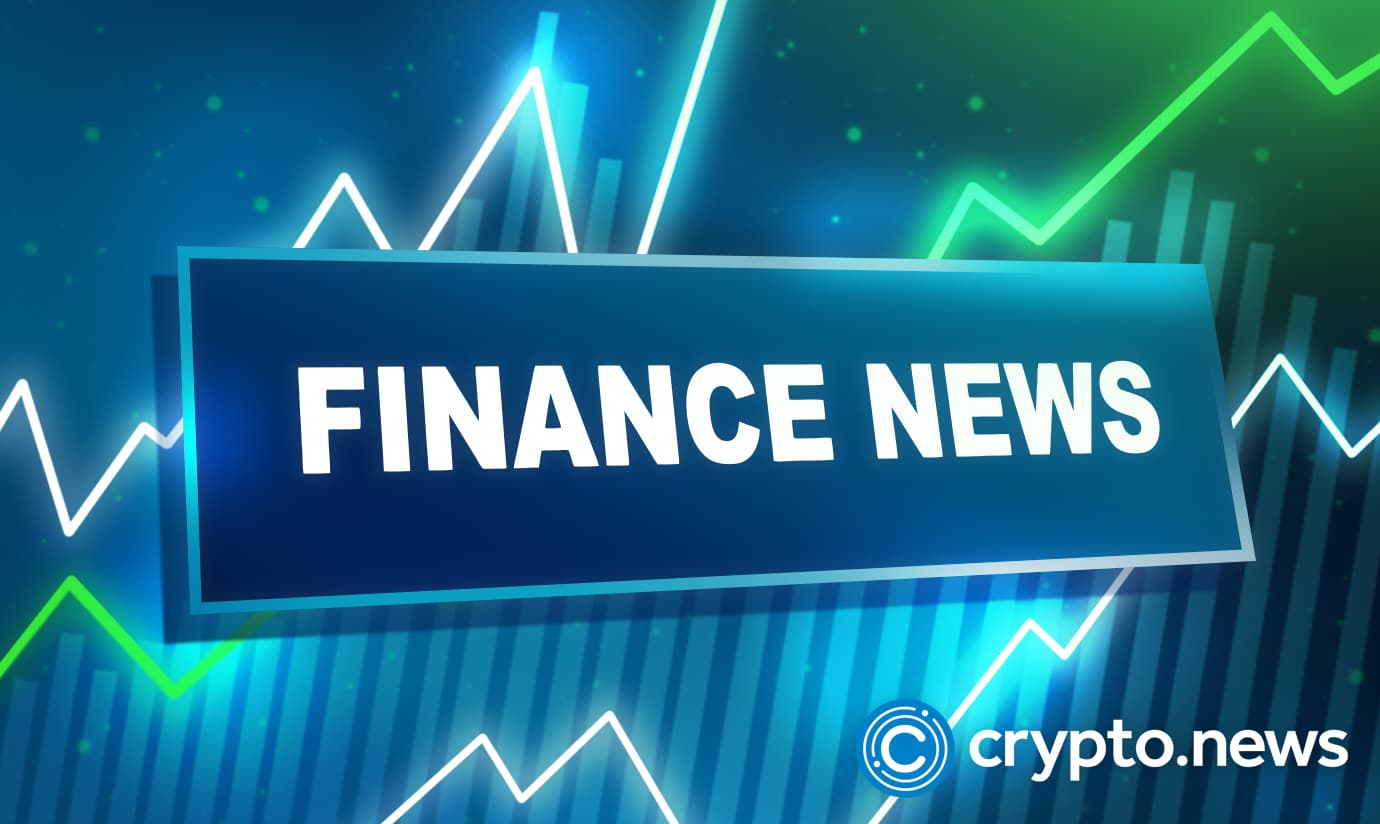 Project funding continued today, with Quasar Finance and Nomad XYZ completing successful rounds. Eurozone inflation rates hit new highs as many other countries suffer from massive CPI hikes. IMF recently warned that the crypto market could suffer further declines.
QuasarFi Raises $6 Million in Funding Round
On July 28th, Quasar finance announced a successful funding round raising $6 million. According to ther blog post;
"The Quasar team is excited to announce the successful raise of $6M in seed round funding to create a vault-based asset management appchain for the Cosmos ecosystem and the broader Inter-Blockchain Communication (IBC) protocol."
According to the post, this round was co-led by Blockchain Capital and Polychain Capital, two highly respected investors. The network also highlighted that they have a strong lineup of advisors, including: "Jack Zampolin of Strangelove Ventures, Marko Baricevic at the Interchain Foundation, Richard Malone at Obol Network and Marin Law."
When talking about this partnership and funding round Ben Perszyk, Polychain, said:
"By deploying their own application-specific IBC chain, Quasar then offers a powerful new suite of DeFi tools for end users, and positions themselves as a liquidity hub for the ever-expanding Cosmos DeFi ecosystem."
Nomad XYZ Raises $22.4 Million in Funding Round
Earlier today, @Crypto_Dealflow tweeted,
"Cross-chain messaging protocol @nomadxyz_ raised $22.4M in a seed funding round led by @polychaincap. Coinbase Ventures, @opensea, @Cryptocom_Cap, @wintermute_t, @GnosisDAO, and Polygon are among the investors."
According to sources, this new funding round valued the network at $225 million. Pranay Mohan, CEO, and co-founder of Nomad said;
"Nomad's optimistic security model is the gold standard for trust-minimized cross-chain communication. Our team is comprised of some of the most renowned experts in the interoperability space, and their work is bringing us closer to a world where cross-chain communication can be done securely and cost-efficiently."
Eurozone Inflation Hits New Highs
Recent reports indicate that the Eurozone Economy is noticing an intensifying cost of living. According to reports, the inflation rates in the Eurozone hit a record 8.9% this month. This is a massive increase from last month's record of 8.6%.
The high inflation rate is close to UK's 9.4%. Many other countries are currently recording multiple decade highs in inflation. France, for instance, recorded a 5.8% CPI in June, the highest since 1985. In Italy, the inflation rates surged to about 8.5% in June. In Spain, the inflation rate hit 10.2% in June, while Germany recorded a 7.6% CPI. The ongoing inflation rate hikes are causing massive problems for the global economy.
Crypto Market Records Uncertain Price Trend
The crypto market maintained uncertain price trends today. In the early parts of the day, cryptos were quite bullish but turned bearish as the day progressed. Some crypto assets have recorded minimal, almost unnoticeable positive price changes.
Bitcoin, for instance, gained just about 0.04% as of the time of writing this report. Excitingly, Bitcoin cracked the $24k mark today, going to as high as $24.27k. In the past 7-day period, BTC gained about 5%.
Ethereum recorded losses today but gained about 12% in the past seven days. BNB and Cardano also recorded high-value increases in the past seven days.
FTX Can Now Legally Operate in Dubai
In other news, earlier today, the FTX crypto exchange received approval from Dubai authorities to operate in th region. According to reports, the exchange is not the first Virtual Asset Service Provider (VASP) to obtain the Minimum Viable Product (MVP) license.
When talking about this approval, FTX CEO Sam Bankman Fried said that the exchange wants "to lead the way in growing the digital asset industry in countries and jurisdictions that possess a robust digital asset framework… With VARA's letter of approval, FTX FZE Exchange will operate under a model with rigorous regulatory oversight and mandatory FATF compliance controls that align with the requirements of Tier 1 international financial markets."
IMF Warns of Possible Further Crypto Declines
The international monetary fund recently warned that the current winter in the crypto market could get even worse. The director of Monetary and Capital Markets at the IMF, Tobias Adrian, said in an interview that investors should expect more token failures and selling pressures.
He said;
"We could see further selloffs, both in crypto assets and risky asset markets, like equities… There could be further failures of some of the coin offerings — in particular, some of the algorithmic stablecoins that have been hit most hard, and there are others that could fail."
WIth the recession incoming, the IMF director expects even further declines within the crypto ecosystem.