Funding Rounds with Hashflow and Kucoin, European Central Bank Hikes Interest Rates, Coinbase's Ex-employee Arrested for Insider Trading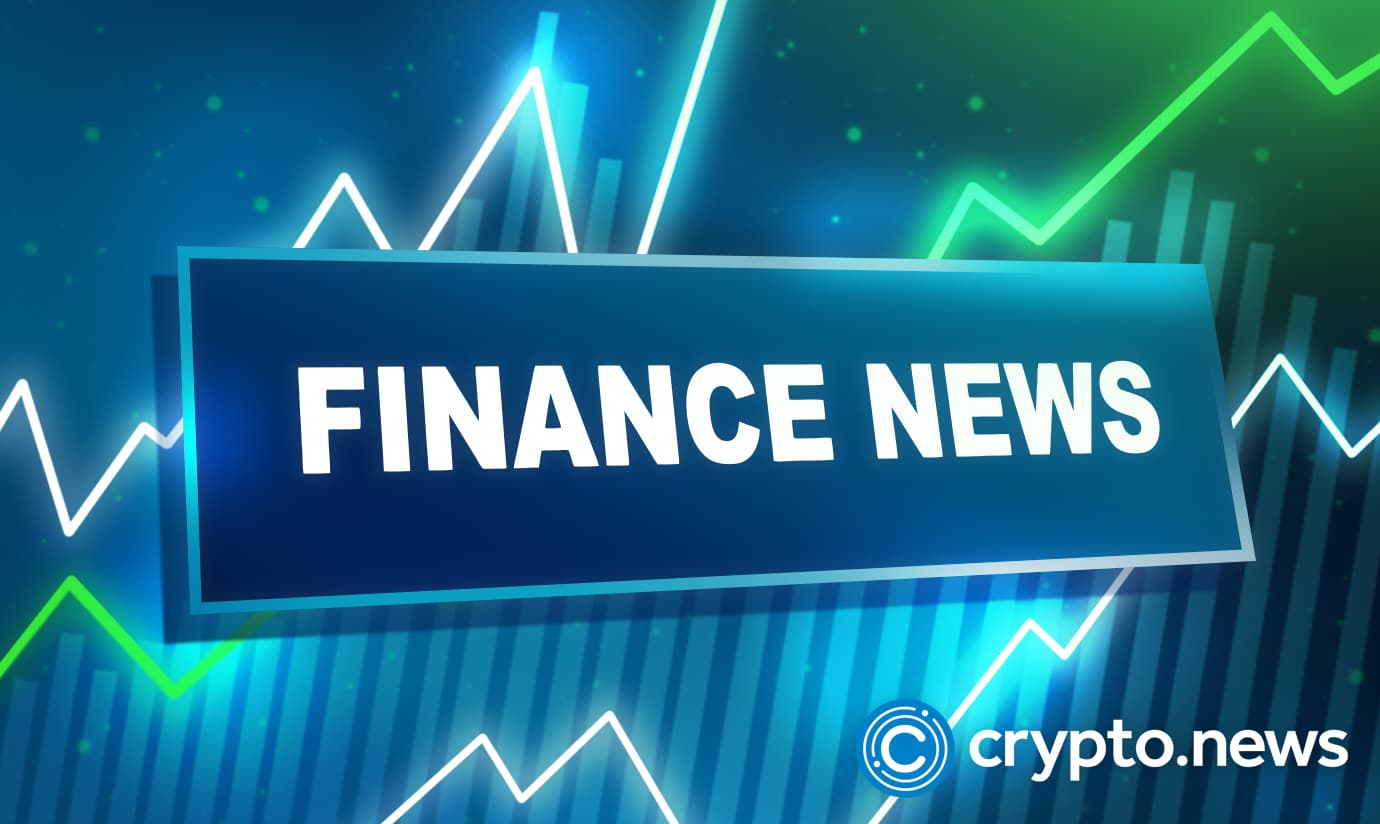 Funding rounds continued as Hashflow raised $25 million, while Kucoin received a $10 million strategic investment. Ex Coinbase employee arrested for insider trading, while the ECB hikes interest rates by 50 basis points.
Hashflow Raises $25 Million in Funding Round
Hashflow, a decentralized crypto exchange platform, recently closed its Series A funding round, where it raised $25 million. According to reports, by raising $25 million, Hashflow has achieved a $400 million valuation. @Crypto_Dealflow recently said;
"Decentralized crypto exchange @hashflow raised $25M in a Series A round at $400M valuation."
Reports indicate that investors in this funding round include Jump crypto, Wintermute, LedgerPrime, QCP, GSR, Dragonfly capital, Altonomy, Electric capital, and the venture capital sections of Kraken and Coinbase.
The newly raised funds will help scale products, expand the team, and launch structured products.
Former Coinbase Employee Detained for Insider Trading
According to recent reports, a former coinbase employee Ishan Wahi disclosed some private Coinbase token listing information to two people, his brother, and his friend. The reports indicate that Wahi provided illegal financial advice and leaked insider information telling his accomplices to buy some tokens.
Prosecutors in New York and the SEC arrested Mr. Wahi just recently. Accordingly, Wahi's brother and his friend are also under investigation. But, "the exchange operator wasn't a focus of the probe and won't face charges."
While SEC arrested the ex-Coinbase employee, the watchdog also faces allegations of market manipulations. According to reports, William Hinman, former SEC director of corporate finance, and several agency officials were accused of illegal market manipulations that saw ETH and BTC prices hike while XRP crushed. The allegation stipulates that Hinman has a conflict of interest.
European Central Bank Raises Interest Rates by 0.5%
On Thursday, the ECB hiked the interest rates by 50 basis points for the first time in 11 years. According to reports, this is an attempt to cool down the rampant inflation in the Eurozone. According to reports, many traders expected interest hikes by 25 basis points.
In a statement on Thursday, the ECB said, "The Governing Council judged that it is appropriate to take a larger first step on its policy rate normalization path than signalled at its previous meeting." The rate hike "will support the return of inflation to the Governing Council's medium-term target by strengthening the anchoring of inflation expectations and by ensuring that demand conditions adjust to deliver its inflation target in the medium term."
When speaking after this new decision, Christine Lagarde, the ECB President, said:
"Inflation continues to be undesirably high and is expected to remain above our target for some time. The latest data indicate a slowdown in growth, clouding the outlook for the second half of 2022 and beyond."
The Global Head of Macro at ING Germany, Carsten Brzeski, commented saying;
"For the first time since 2011, the Bank has hiked interest rates and did so with a bang. Hiking rates by 50 basis points and softening forward guidance shows that the ECB thinks the window for a series of rate hikes is closing quickly."
The Chief strategist at Principal Global investors, Seema Shah, commented on the hikes saying;
"The ECB is hiking into a drastically slowing economy, facing a severe stagflationary [when inflation is high and growth is low] shock that is quite beyond its control, while also facing an Italian political crisis which presents a difficult sovereign risk dilemm… there is no other developed market Central Bank in a worse position than the ECB."
Kucoin Raises $10 Million From Susquehanna
Crypto exchange platform Kucoin just recently raised $10 million from strategic investors Susquehanna International Group, according to their press release. This new lot of funds will help Kucoin upgrade its infrastructure, enrich its product lineup, and expand global hiring plans.
The CEO of KuCon, Johnny Lyu, recently told Coindesk that;
"KuCoin has been through a few crypto cycles, and we are committed to building no matter what… The support of SIG will solidify our leading role as a centralized exchange and facilitate our ecosystem expansion in the decentralized Web 3.0 world."
Lyu also noted that the new lot of funds would help in R&D, mentorship, and incubation programs for crypto startups. Lyu mentioned that;
"Part of the funds will also be used to support the development and improvement of the KCS and KCC ecosystems with a focus on social aspects, DAO (decentralized autonomous organization) infrastructure and decentralized communities."