Fundraising Rounds Continues as the Crypto Market Takes Bearish Turn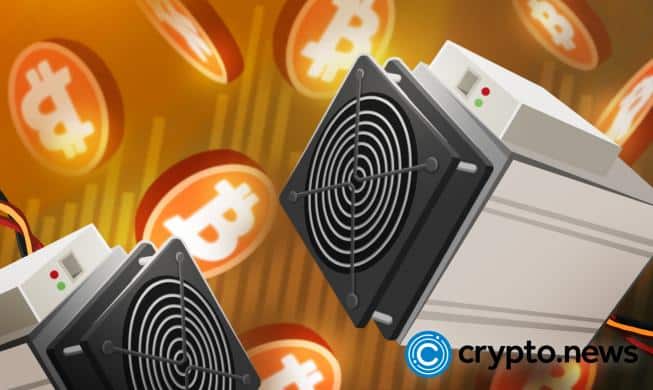 Many projects recently completed successful funding rounds, including MetaverseGo, Line Games, RISC Zero, Cashmere Wallet, and Fair XYZ. Meanwhile, the crypto market turned bearish today.
MetaverseGo Raises $4.2 Million in Funding Round
On August 8th, MetaverseGo, a mobile gaming platform, announced a successful seed round raising $4.2 million. According to sources, the Galaxy Interactive Unit of Galaxy Digital led this successful funding round.
Reports indicate that several other investors participated in this funding round, including Dragonfly Capital, Delphi Digital, Mechanism Capital, Shima Capital, Com2uS, Infinity Ventures Crypto, Ascensive Assets, Akatsuki, BitScale Capital, BreederDAO, Yield Guild Games (YGG), Emfarsis and Mentha Partners.
This new lot of funding goes into securing partnerships with telecommunication providers, strategic hires, and software development.
Line Games Closes $5.8 Million Funding Round
Earlier today, @Crypto_Dealflow, a Twitter page focused on crypto fundraisings, tweeted, "Web3 gaming platform @LUXON_official raised $5.8M in a seed round led by Blocore. @BitkraftVC, FTX Ventures, @GuildFiGlobal, Formless Capital, VistaLabs, Seum, and SBXG are among investors."
Line Games raised funds for its new blockchain gaming platform Luxon. When talking about the funds, Nerdystar CEO Alan Huh said:
"With insights and experience gained from more than ten years of expertise in the game industry, engaging gameplay is not an afterthought at Nerdystar. We aim to appeal to a traditional gaming audience that wants more ownership without sacrificing game quality."
RISC Zero Closes $12 Million Funding Round
Earlier today, in a PR statement via PRNewswire, RISC Zero announced a successful funding round that raised $12 million. This funding follows the first round, which raised $2 million. According to the PR, Bain Capital Crypto led this funding round with other investors like D1 Ventures, Geometry, and Cota Capital participating in the round.
When talking about their decision to lead this round, Alex Evans of Bain Capital Crypto said;
"Zero-knowledge proofs are integral to many important blockchain privacy and scalability efforts. Risc Zero has demonstrated the first zkVM that natively supports standard languages and tools such as C++ and Rust through LLVM. We're thrilled to partner with the RISC Zero team as they empower developers to realize the full potential of this technology."
Cashmere Wallet Raises $3 Million in Funding Round
Cashmere, a Solana enterprise wallet, recently closed a successful funding round valuing the company at $30 million. Several investors, including "Coinbase Ventures, @FBGCapital, @VoltCapital, and @ycombinator," participated in this funding round.
The primary purpose of Cashmere's creation is to help companies in storing their crypto assets safely. This platform comes as security issues clouded Solana last week, with hackers draining $5 million in funds from 8000 Solana wallets.
Shashank Khanna, the Cashmere co-founder, said;
"We built Cashmere to offer Solana users institutional-grade security without relying on cold storage solutions. Soon after our launch six months ago, we saw big name startups like [non-fungible token] marketplace OpenSea organically sign up for our product."
Fair XYZ Raises $4.5 Million in Funding Round
Fair.XYZ, an NFT minting service, recently concluded a funding round, raising $4.5 million. According to reports, OpenSean NFT marketplaces backed this project's funding round. NFX and First Minute Capital also participated in this successful funding. After this funding round, Fair. XYZ's valuation hit $33 million.
When talking about the reason for projects creation, Bentata Chrocron said;
"There's loads of no-code solutions out there that help but with only creating one- or two-piece collections… When you launch at scale — say 10,000 – you have to deploy your smart contract, build a website and integrate the NFT fully into it, generate your artwork and decentralize it. It's a very elaborate process that can take weeks for an experienced team."
But, Fair offers solutions that allow creators to launch NFT collections in mere minutes. Creators can also enjoy reduced gas fees.
Cryptos Lose Value Vastly in the Latest Market Insights
Cryptocurrency took a negative trend today in the markets, with most assets losing value. The crypto market value plunged by 3.49%, dropping to 1.09 trillion from yesterday's 1.139 trillion. Bitcoin, Ethereum, BNB, Cardano, XRP, and Solana are the biggest losers in the markets today.