Fundraising Rounds with Thalex, Li.Fi and DeepNFTValue, Voyager Might not Fully Repay Customers, Celsius Continues to Settle Debts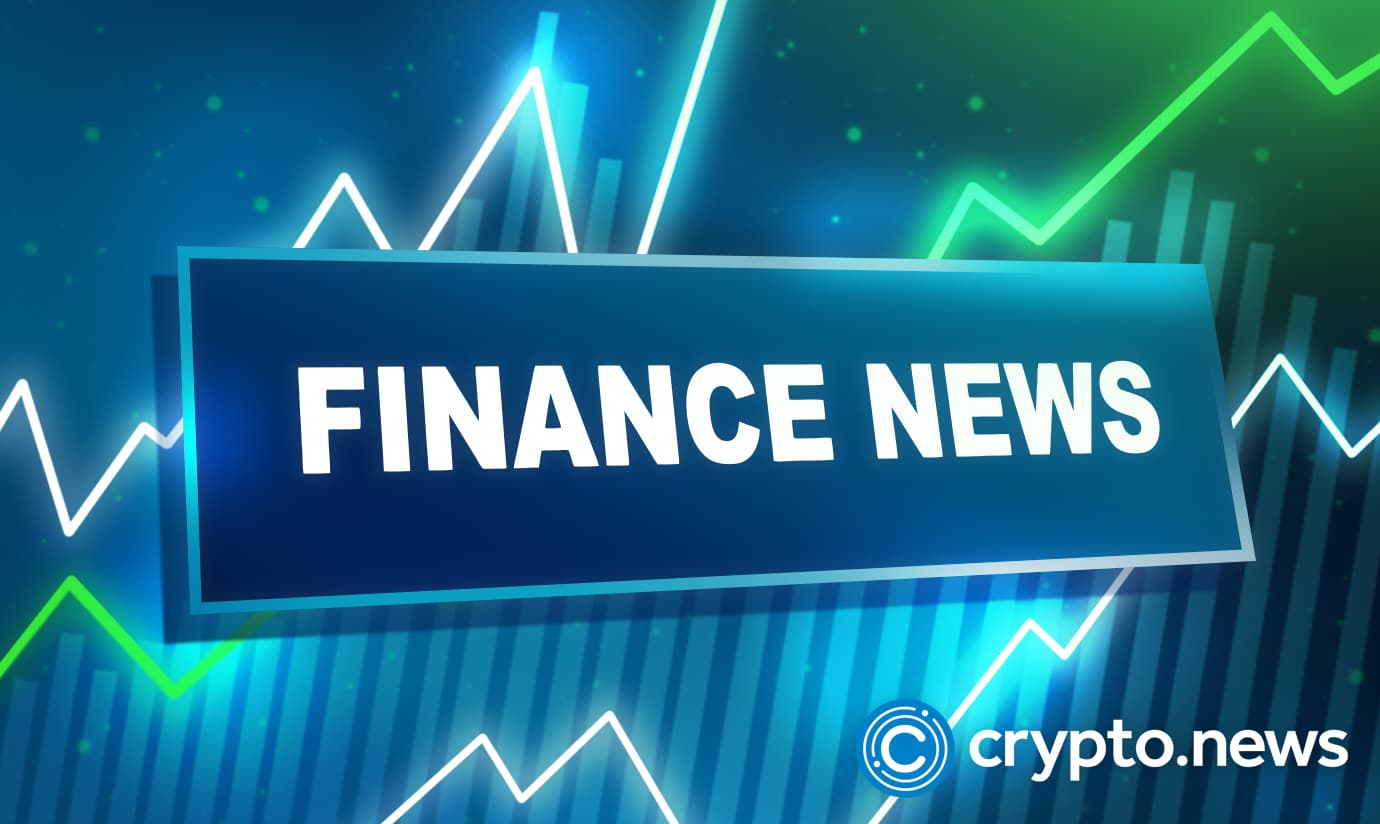 Fundraising rounds continue with Thalex, Li.Fi, and DeepNFTValue raising millions. Reports indicate that Voyager's recovery plan does not guarantee refunds to all customers. Celsius, on the other hand, is continually settling its debts as part of its recovery plan.
Futures Exchange Thalex Raises $7.64 Million
On Thursday, June 7th, crypto futures exchange Thalex announced a successful funding round, raising $7.64 million, or EUR 7.5 million. According to reports, various companies participated in this funding round, including "Bitfinex, Bitstamp, Flow Traders, IMC, QCP, and Wintermute."
According to the press release, the strategic investors in this round will "support the company's ambition to enable on-exchange trading of crypto derivatives at scale by removing friction, ensuring platform reliability, and partnering with liquidity providers and major exchanges."
This platform partners with top exchanges like Bitstamp and Bitfinex, allowing customers access to a wide range of Thalex derivatives from their user interface.
When commenting on this partnership, Jean-Baptiste Graftieaux, CEO of Bitstamp, said:
"Thalex's unique value proposition will enable Bitstamp to streamline our go-to-market for derivatives and participate in the fast-growing crypto derivatives market. This investment marks the beginning of a close strategic partnership and plays an important role in Bitstamp's corporate strategy."
Bitfinex CTO Paolo Ardoino said:
"We are delighted to participate in this funding round with Thalex and see huge potential for the stablecoin-settled futures and options market."
Li.Fi Protocol Raises $5.5 Million in Funding Round
Earlier today, @Crypto_Dealflow tweeted about a successful funding round by Li.Fi protocol. The tweet says:
"Cross-Chain Infrastructure Protocol @lifiprotocol raised $5.5M in a funding round led by @1kxnetwork. @dragonfly_cap, @lattice_fund, @scalarcapital, @6thManVentures, @coinbase, @bairesdao, and @AngelDAOorg are among investors."
Essentially, this protocol provides a Software development kit (SDK) designed to aggregate bridges and decentralized exchanges in 14 blockchains.
When commenting about Li.Fi, Lasse Clausen, 1kx founding partner, said:
"Bridging is an anxiety-inducing and often risky experience for both end-users and developers, and LI.FI does the hard work of abstracting away the underlying complexity to enable more innovative applications and collaboration across ecosystems." 
DeepNFTValue Raises $4 Million in Funding Round
In another tweet by @Crypto_Dealflow, they highlighted that DeepNFTValue Bot raised $4m in a funding round. The tweet says:
"The startup, which estimates the value of NFT collections @deepnftvaluebot raised $4M in funding round led by @RBF_cap. @1confirmation and @cygnicapital are among investors."
According to reports, the fresh funding will help the startup deal with other NFT collections like CloneX, Azuki, Bored Apes, and ArtBlocks. In a recent statement Nikolai Yakovenko, the project founder, said:
"Nobody wants their collection mispriced, particularly in a DeFi protocol such as a lending contract, because of insufficient attention to modeling… People are always surprised at how much robust and efficient modeling costs, in terms of researcher time and data, and raw computing."
Voyager's Recovery Plan Doesn't Guarantee Refunds to All Customers
A recent report indicates that Voyager will not be able to guarantee the return of total amounts of funds to every affected user. Their report indicates that many customers could get a combination of Cryptos, voyager tokens, and common shares in the restructured company. According to the lending firm:
"The exact numbers will depend on what happens in the restructuring process and the recovery of 3AC asset." The statement continued to say, "The plan is subject to change, negotiation with customers, and ultimately a vote […] We put together a restructuring plan that would preserve customer assets and provide the best opportunity to maximize value."
Basically, based on the report, the amount refunded to customers will depend on what happens with the restructuring plan, and the recovery of funds from 3AC. In a Twitter thread, Voyager noted:
"As we have noted, Voyager currently has approximately $1.3 billion of crypto assets on the platform, plus claims against Three Arrows Capital ("3AC") of more than $650 million."
Celsius Transfers $124 Million WBTC from Aave
Celsius, a famous but troubled crypto lender, withdrew 6083 WBTC worth $124 million from Aave on Monday morning. According to reports, Celsius transferred the WBTC from Aave to the FTX exchange.
Additionally, on Monday, Celsius continued settling many of its debts which caused most of its troubles. For instance, reports indicate that Celsius paid around $60 million USDC to Aave in 3 transactions earlier today. Accordingly, the network raised the settlement to $78 million in the fourth transaction on Monday.
The recent Celsius activities were triggered by a financial fallout of the company, which led to severe plunges in the crypto market. But, their continued repayment of debts is part of their recovery plans.
More recent reports by WatcherGuru indicate that today, "Celsius Network pays off $113,105,000 towards its loan from Aave & Compound in the last 24 hours, dropping its debt to $123 million."