Galaxy Digital Records Increased Losses, Senate Passed Inflation Reduction Act, Crypto Market Bullish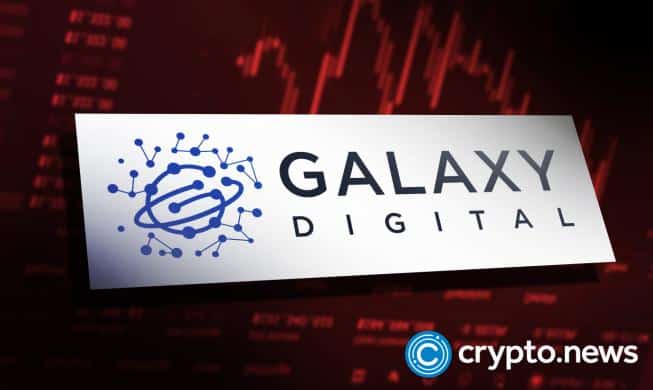 Galaxy Digital recently released its quarterly report that indicates the network suffered a $554 million loss in the second quarter. In other news, the US Senate passed the inflation reduction act on Sunday. Crypto markets took quite a promising turn today.
Galaxy Digital Records $554 Million Loss
Earlier today, Galaxy Digital reported a loss of about $554 million in just the second quarter of 2022. Galaxy Digital is a popular virtual asset and blockchain leader designed to help startups and institutions in this changing economy.
This loss is triple the $182 million loss noticed in the previous year. According to Galaxy digital, these losses are due to unrealized declines in the crypto market.
According to their report, this company maintains $1.5 billion in cash, $1.5 billion in liquidity positions, and $473 million in net digital asset positions, with $256 million held as non-algorithmic stablecoins.
Founder and CEO of Galaxy Digital, Michael Novogratz, said;
"We remain in [a] strong position to weather prolonged volatility and to take advantage of strategic opportunities to grow Galaxy" sustainably
US Senate Passed Inflation Reduction Act
On Sunday, the US Senate approved a package designed to lower health care costs, combat climate change, reduce federal deficits and raise taxes on billion-dollar corporations. This bill's passage is a milestone for Biden's administration. According to reports, this bill was passed with 50 Democrat votes, plus one from Vice president Harris. Republicans chose to abstain from this vote.
This bill, called the Inflation Reduction Act of 2022, aims to authorize massive spending of about $370 billion to deal with global warming, reducing greenhouse gas emissions to about 40% of the 2005 level.
Charles E. Schumer, Senate Majority Leader, said;
"This is one of the most significant pieces of legislation passed in a decade. Things that Americans have longed for and couldn't get done."
The Whitehouse commented on the passing of this bill;
"Today, Senate Democrats sided with American families over special interests, voting to lower the cost of prescription drugs, health insurance, and everyday energy costs and reduce the deficit while making the wealthiest corporations finally pay their fair share. I ran for President promising to make government work for working families again, and that is what this bill does — period."
Consumer's Expectations Inflation Drop Across US
According to a recent survey, the consumers' expectations of US inflation for the next few years dropped. The Federal Reserve bank of New York survey indicated that the median expectation of inflation dropped from 3.6% in the previous survey to 3.2% in the latest July survey. This concerned inflation expectations for the coming three years.
For a short-run analysis, the inflation expectations plunged to 6.2% from 6.8% in June. In a long-term five-year analysis, inflation expectations dropped from 2.8% to 2.3%.
Also according to the survey;
"Expectations about year-ahead price increases for gas and food fell sharply. Home price growth expectations and year-ahead spending growth expectations continued to pull back from recent series highs. Households' income growth expectations improved."
Crypto Market Sends Strong Bullish Statement
The crypto market today sent a strong-bullish statement, with almost all coins trending upwards. The bulls came as many crypto assets gained value heavily within the markets.
Coinmarketcap's analysis indicates that the crypto market valuation stands at $1.12 trillion. Earlier in the day, the market valuation went to as high as $1.14 trillion. Coinmarketcap also shows that the market valuation increased by 2.2% in the past 24-hour period. Most crypto coins are still recording value gains as the day closes. Bitcoin still maintains its massive dominance at 40.5%, followed by Ethereum at 19%.
Bitcoin is currently trading at $23.9k. However, earlier today, BTC hit a 24-hour high of $24.2k, recording 3% gains. Ethereum, the second largest asset, hit $1.8k today, the first time since June 11th. Ethereum gained over 4% in the markets today. The recent market bulls have been quite beneficial to Ethereum.
Solana, Polkadot, Chainlink, Stellar, Cosmos, Flow, and other tokens recorded good gains. It is still unclear whether the bulls will continue for a long time. But some analysts note that the crypto market could have hit its floor in July.