GameStation Launches Three IDOs in One Week to Boost the Future of Blockchain Gaming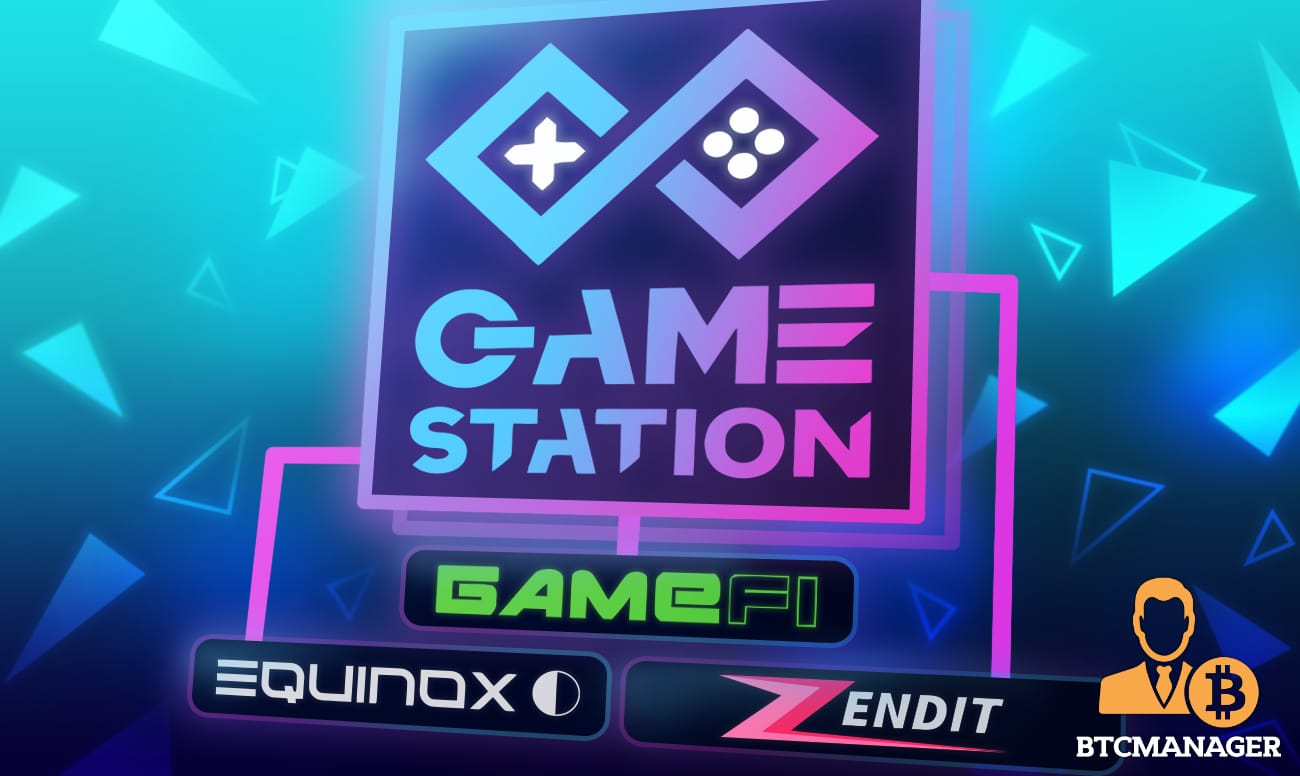 The future of blockchain gaming is about to seriously level up with a series of IDOs scheduled for this week. GameStation, the decentralized blockchain gaming marketplace, launchpad, and community, will launch three IDOs hosted by three different launch pads between October 26th-28th. 
The first IDO launch, hosted by Equinox, will open pools on the 26th that will remain open until 6AM UTC the following day. October 28th will feature $GAMER tokens launching on MANTRA DAO's launchpad ZENDIT and the crypto gaming aggregator and launchpad GameFi. Following the IDO, $GAMER will be listed on QuickSwap, a leading DEX on the Polygon Network. The initial market cap will be $340,000. 
GameStation's $GAMER tokens are expected to be highly sought-after digital assets as they will be necessary for participating in the future launches of games developed with GameStation's assistance, and $GAMER will also facilitate transactions in GameStation's gaming marketplace. An additional utility will be unlocked for $GAMER in the near future when holders can gain access to exclusive community events. 
What Makes $GAMER Tokens a Hot Launch for 2021?
Blockchain gaming, Play to Earn (P2E) gaming, and GameFi have become some of the biggest buzzwords of 2021, the Year of NFTs (non-fungible tokens), and the forward momentum of crypto's gaming sector is showing no signs of slowing down. 
The addition of NFTs to gaming has led to the emergence of a gaming paradigm shift where players can supplement their income or even make a living off of games hosted on decentralized ledger technology (DLT).
This massive shift in how players and developers approach gaming is disrupting an industry that is projected to earn over $260 billion in revenue in 2025. GameStation is shaping up to become a leader in further disrupting the gaming industry by launching a blockchain gaming community that unites developers and gamers in the pursuit of making better games. 
How GameStation Empowers the Gaming Community
GameStation allows blockchain gaming developers to pursue independent funding that doesn't require surrendering intellectual property (IP) or the majority of revenues earned from developing a successful game. At the same time, gamers can own a piece of the game they help bring into existence by participating in the development of games the community wants to see enter the market.
The traditional world of game development often sees revenue streams directed away from the heart of the community: developers and gamers. GameStation pioneers a new model for game development that upends the conventional game development status quo through a decentralized game lab, marketplace, and community that shares in revenues from each part of the protocol. 
GameStation developers and gamers are rewarded more fairly for the fruits of their labors, and users receive a portion of the fees collected from the launchpad, marketplace, and tournaments. Nearly every aspect of the protocol is geared towards creating value for those who participate in helping GameStation lift GameFi to new heights. 
Participate in GameStations Three IDOs and Join the Gaming Revolution 
The upcoming public sales of $GAMER tokens will help GameStation further the development of its platform and mission to provide a place where developers and gamers can help create the next generation of games built on the blockchain. Blockchain gaming is booming these days, and this is only the start of what appears to be a bright future for the industry.
As blockchains hurdle towards mass adoption, gaming may be the first sector to open the door to further mainstream use of this new technology. At the same time projects like GameStation help foster the faster adoption of crypto gaming worldwide, they are helping further the introduction of how crypto works to a global audience that gaming can easily reach. 
Users who would like to participate in these IDOs can find out more information about token allocations, times, and release schedules by visiting the Medium pages for each launchpad.