Gaming Giant Ubisoft Is Bringing Ethereum to Benefit the UNICEF Using "Rabbids"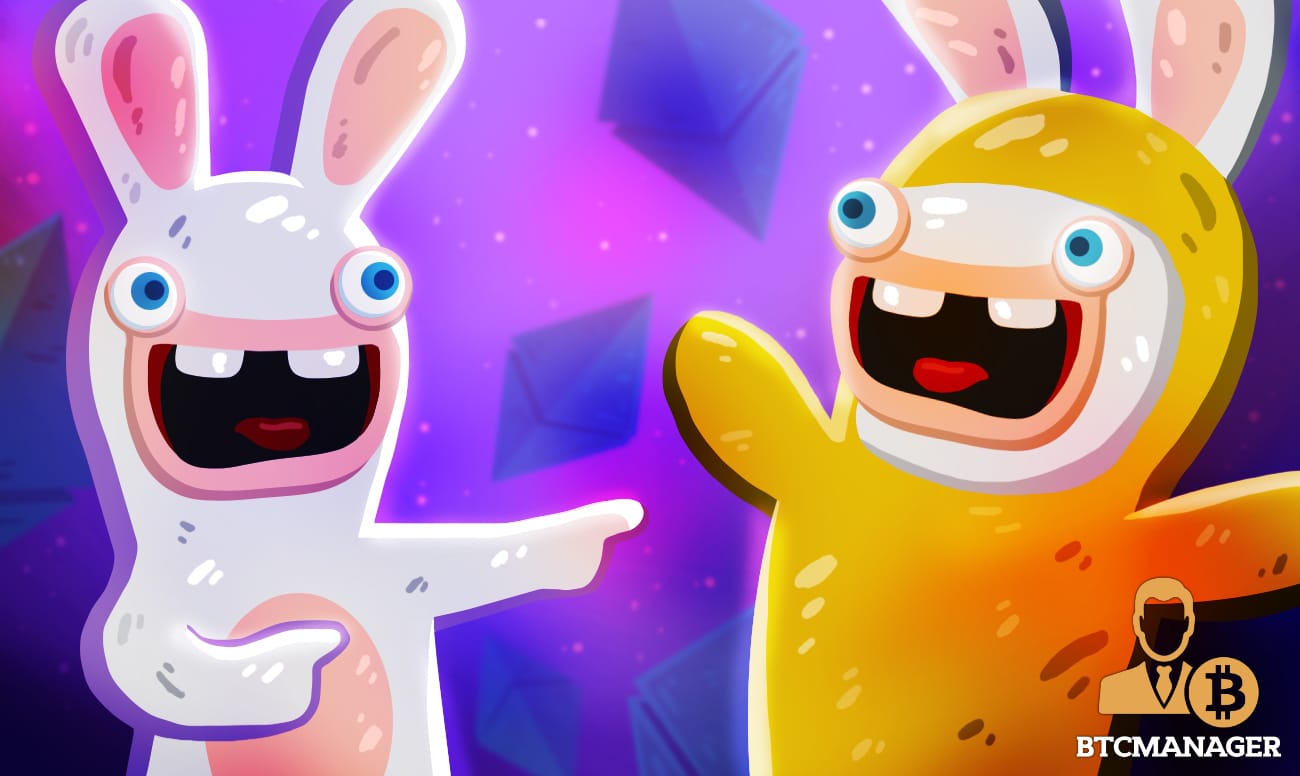 Ubisoft, the international game publisher and development studio, announced Thursday the launch of "Rabbids" Token on Ethereum. The latter is meant to work in the popular Rabbids franchise to ultimately benefit the humanitarian efforts of UNICEF.
Rabbids Coming to Ethereum
Short for the United Nations International Children's Educational Fund, UNICEF is a global body with charity work in over 150 countries. The foundation has sporadically backed blockchain technology, in terms of trackability and verifiability of medical supplies, but Rabbids token is its first foray into cryptocurrencies. 
Developed by gaming studio Ubisoft, the development follows the firm's years-long interest in blockchain-based gaming initiatives. Ubisoft has, in the past, explored micro-payments and in-game assets stored on a distributed ledger. However, the Rabbids token is its first major crypto launch. 
Rabbids are the central characters of Ubisoft's immensely popular Rabbid ecosystem. The characters were first spun-off from the Rayman series and focus on wild rabbit-like creatures who like to cause havoc and mischief, speak gibberish, and scream whenever they experience adrenaline rushes.
Similar to CryptoKitties, which is infamous for crashing the Ethereum network in 2018, Rabbids Token lets users purchase differently-skinned versions of the Rabbids on the Ethereum blockchain.
However, there are some differences with the CryptoKitties game. For one, Rabbids can't be held for long by users – the game allows other players to "steal" Rabbids (not off the blockchain, thou).
But a Proof of Plausible Ownership (POPO) certificate will verify all past and present owners of a Rabbid token. Decrypt notes players can collect the POPOs to "try and put together a complete collection on the site, but they cannot be sold or traded."
UNICEF to Benefit
All proceeds – stemming from buying and selling the in-game Rabbids – will be routed to charity efforts of the UNICEF. All Rabbids are randomly-generated are keep changing periodically, meaning players are incentivized to keep transferring their tokens instead of storing them. 
At press time, each Rabbid is selling between 0.05 to 0.15 ETH, or about $12 – $35 as per current market values for Ether. Each full moon, there will be a "special edition" Rabbid launched, with the next coming on July 5.
Decrypt noted:
"Ubisoft is easily the largest game publisher to release a crypto-enabled game, as the company puts out massive game franchises such as Assassin's Creed and Far Cry."
Ubisoft Strategic Innovation Lab is behind the Rabbids token. The lab has supported and piloted several blockchain startups and projects. Previously, Ubisoft launched a Minecraft-like called HashCraft, which ran on cryptocurrencies but unfortunately never saw the light of the day.