Geopoly Raises $3 Million in 48 Hours Ahead of the GEO$ Presale on 4 Launching Pads including Enjinstarter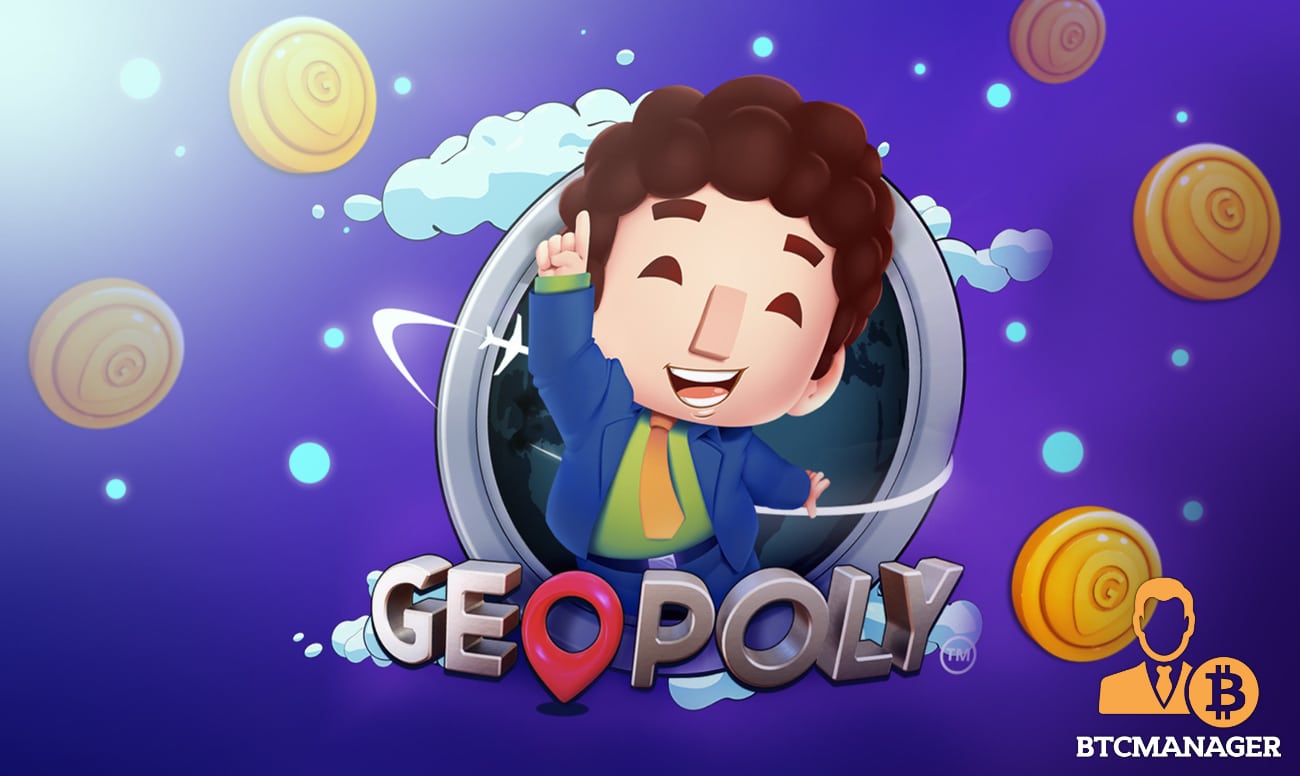 Blockchain is beyond crypto—yes, it is a prominent feature right now, but we have barely scratched the surface. 
If anything, following Ethereum's activation and realization of smart contracting, the "smartphone" Vitalik Buterin was talking about keeps being refined. 
Cryptocurrencies are now tools further bringing closer businesses to clients, relegating intermediaries. 
The entry of NFTs has been another beautiful addition to the mix, cementing the role of end-users, highlighting how core they are to any business—regardless of their location.
What is Geopoly?
Geopoly is bringing together blockchain capabilities and its tools on a single plate. 
In their quest to be a geo-location economic simulator allowing clients to explore, look for active opportunities, rent, buy, invest and sell in what they describe as the "largest capitalist" game in the world, the ambitious project is merging the power of blockchain, cryptocurrencies, and the inevitability of NFTs. 
The result is a highly beneficial platform where business owners can generate revenue and exponentially expand. 
Already, the Geopoly game is available in mobile Android version. The development team will soon release the web and iOS mobile versions.
Considering their unique approach, Geopoly mobile game was selected as one of the four most innovative games by the Apple LATAM team following its soft launch in 2018. 
Additionally, in 2019, Geopoly was picked out from the over 1.7k applicants drawn from 37 countries to participate in the Global GOOGLE's Indie Game Accelerator. 
Geopoly Off-Chain: Cash, Gold, MC, and XRP
To better actualize their goals, Geopoly has adopted a dual system. 
The off-chain gaming loop is built on four main actions of building, renting, upgrading, and selling businesses. 
However, it ties in their special media of exchange like cash—generated passively by renting businesses– and gold—earned by completing business objectives through in-game purchases. There are four stages of business objectives–Entrepreneur, Start-Up, SMB, Corporation, International Corp, and Global Empire. All these incremental stages are designed for user onboarding.
Within Geopoly, everything starts with branches. Initially, a player receives a free branch giving them the initial management capacity (MC). 
It means they can manage or rent new businesses. Later, the player—once the MC threshold is reached—must invest in upgrades where for each completed upgrade, they earn XP. The more XP received, the more levels up and therefore the possibility of earning more branches. 
Geopoly On-Chain: NFTs and GEO$
The on-chain side of Geopoly running on the high throughput, low-cost Polygon blockchain comprises NFTs and tokens. 
To make the game even more interesting, there will be two types of NFTs. 
The first type is the Special and Iconic Locations which are pre-mined, allowing users to earn GEO$ tokens passively. 
Ownership Certificates are the other type. Different, these are minted on request by players allowing owners to receive passive income. The public NFT presale is set for December 12 on Geopoly;s marketplace. Meanwhile, the INO on Moonstarter is scheduled for December 10.
The GEO$ token will be central to the game and available on Geopoly's web and on-chain version. GEO$ tags several utilities, with the most prime being its use to acquire businesses. The token can be bought using cryptocurrencies or fiat in supported cryptocurrency exchanges. 
$3 Million Market Cap in 48 Hours ahead of the GEO Presale
There will be 1 billion GEO tokens as total supply. The Geopoly is already crowd-funding, receiving $3 million in 48 hours from their Private Sale. 
Ahead of their presale on December 13 and 14, Geopoly has partnered with four different high-profile launching pads in Seedify, Enjinstarter, Poolz, and Trustpad. 
As per Geopoly's announcement on November 27, FishDAO, Dutch Crypto Investors, and OIG Oracles Investment Group are some of the over 50 crypto venture capital partners. More will be announced in due course. Public investors can wait for the main token generation event set for December 15, 2021, on SushiSwap to acquire the token. GEO will begin listing on different centralized exchanges in Q1 2022.