GitPOAP and Blockify Announce Successful Funding Rounds, Crypto Downturns Continue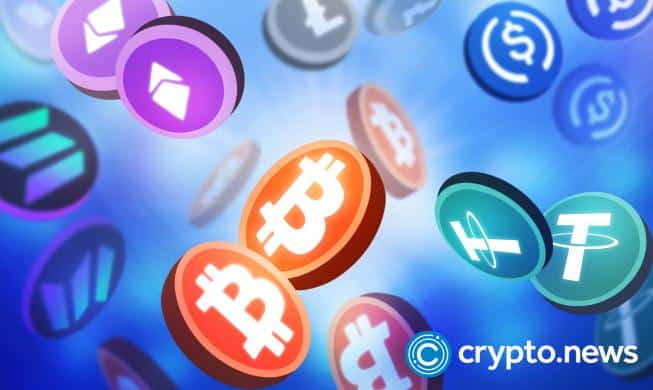 Projects continue to announce their funding round, with Blockify and GitPOAP successfully raising funds. The crypto market continued with a downturn earlier today but appeared to recover later in the day. The Euro fell to parity with the US dollar.
GitPOAP Raises $4 Million in Funding Round
Just recently, GitPOAP, a protocol designed for contributions on Github, announced the completion of a funding round that raised $4 million. According to reports, Inflection.xyz and Libertus Capital led the funding round, while Proof of Attendance Protocol (POAP), Avalanche VC, and Coinbase CTO Balaji Srinivasan participated in the round.
This GitPOAP protocol is built on POAP and helps issue NFTs. Selby, a former Bloomberg worker, and Jay Puntham-Baker (ex Vimeo engineer) co-founded the platform. Selby said;
"When I worked at Bloomberg, we had an internal accomplishment system, but those things stay with you internally in the company, and nobody understands them outside of them… There's an opportunity to use NFTs like POAPs to recognize contributions and accomplishments in a self-sovereign way."
Blockify Inc. Announces a $2.2 Million Seed Round
Blockify Inc announced successful closure in a recent seed round, raising $2.2 million. Blockify is a platform created with an interface bringing Web3.0 and DeFi. It has features such as create to earn, web3 social interaction, and surf to earn. According to reports, "Blockify will be rolling out a Web3 advertising platform (Blok Ads) in Q2 2023 that connects brands & consumers through crypto rewards." The funds raised will help Blockify offer better services.
When talking about this project, Diego Czul, the technology advisor at Blockify, said,
"The next generation of the internet will be consumer-led and feature the tokenization of data and other personal assets. In Web3, users– not big centralized platforms– have control over their data and take part in the platforms' upside… Information is fragmented, information is not verifiable, and communities and traders do not currently have an information hub to rely on. There are a bunch of fake accounts and other means of fraudulent news dissemination devices in the market today. Blockify intends to be the safe haven for projects and communities to interact in a verified manner."
Crypto Downturns Continued Earlier Today
The crypto market began the day trading high, with most coins gaining some value earlier in the day. However, things changed for the worst as most cryptocurrencies turned utterly bearish.
The crypto market cap dropped below the $1 trillion mark today for the first time this month. By midday, the crypto market cap was about $985 billion. Coinmarketcap indicated that at $985 billion, crypto had lost over 3.3% value from the preceding 24-hour period.
Towards the end of the day, the crypto space appeared to have begun a recovery, with the market value hitting $1.02 trillion.
The crypto world appears to have suffered vastly starting at the end of last week. In this short period, millions have been liquidated from top coins like Bitcoin, Ethereum, Cardano, and many more.
Euro Falls Below Parity with US Dollar for Second Time This Year
For the second time in 2022, Euro appeared to have fallen below the equivalent of USD, according to reports. As of early August 22nd, 1 EURO was equivalent to $0.99. This is the second time in 20 years and the second this year that the EURO fell to dollar parity.
When commenting about the situation, one crypto enthusiast, @cryptostoner420, tweeted;
"The USD is at its weakest point in history, but the Euro has dropped to the same level as the USD. Pathetic."
Generally, it's not that the EURO is declining; instead, it appears that the dollar is gaining value. Some argue that the interest rates imposed by the US Fed could be showing some positive impact leading to dollar gains. Moreover, as the US interest increased, the war in Ukraine and other economic uncertainties.
The gas prices in Europe have constantly been increasing in the past few months, causing inflation surges. Just recently, @spectatorindex tweeted;
"BREAKING: European gas prices rise over 10% to above €285 per megawatt hour amid supply fears."