Gleec Announces New Free Top-Up Crypto Visa Card, Beta Version of Gleec Card App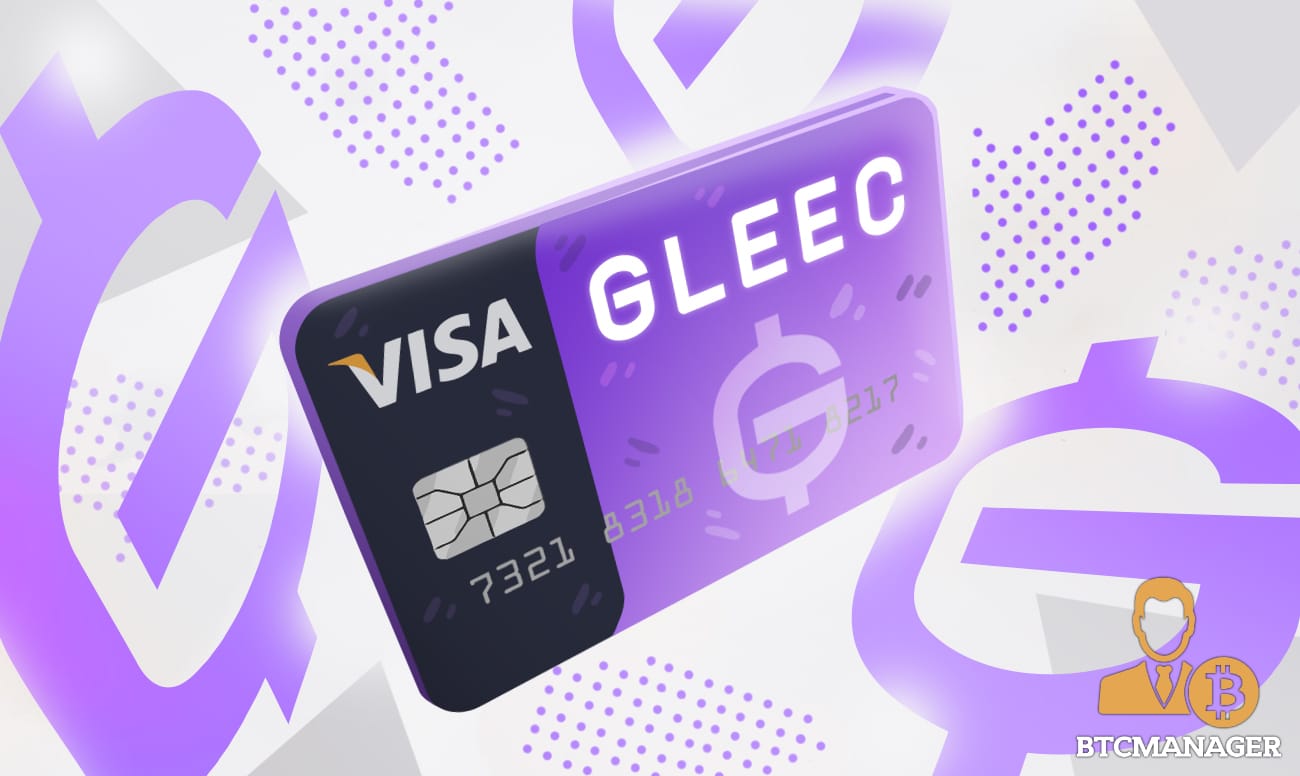 The Gleec platform has introduced its new Gleec card app, allowing users to request a virtual and physical top-up Visa cryptocurrency Gleec Card. The late February launch comes roughly three years after the launch of Gleec Coin, a virtual currency built for real-world purchases through Gleec's integrated ecosystem. 
Crypto-funded cards have enjoyed a recent renaissance, spurred by the growing acceptance of cryptocurrency by major card issuers like Visa and Mastercard.  
In a February 10th 2021 blog post, Mastercard explains they decided to incorporate crypto on its network "to enable customers, merchants and businesses to move digital value — traditional or crypto — however they want. It should be your choice, it's your money." The company asserted whatever a person's opinion on cryptocurrencies are, "the fact remains that these digital assets are becoming a more important part of the payments world."
Today's environment drastically differs from what was seen two years ago, when a large number of crypto debit cards stopped working after Visa ceased a relationship with the WaveCrest provider. 
Well-known exchanges Coinbase and Binance launched their own cryptocurrency cards last year. A number of other entities like Paxful and Bitwala have also entered the space.
Aiming To Make Crypto More Accessible 
According to the Gleec team, their goal with the new Visa card is to lower the barriers for cryptocurrency holders. Unlike other crypto cards, Gleec's offering is free except for the physical product's delivery fee. While many cards are limited to specific jurisdictions, Gleec Visa users can transact across most of Asia and the European Union, with an overall addressable market of nearly 1 billion people. 
Those interested in Gleec's new card can visit the platform's new beta card app to request a virtual and physical card. After a short onboarding process incorporating identification verification, users can request and load their card with a preferred cryptocurrency.
The Gleec Visa: Featuring Low Fees & Contactless Compatibility
The Gleec Visa offers several benefits often seen with debit and credit cards – namely low monthly fees, the ability to withdraw from ATMs, zero foreign transaction fees, ApplePay and contactless technology compatibility, and spending limits up to €10,000 per month. 
The Gleec team says the card can be used to transact in more than 170 nations and with over 40 million retailers.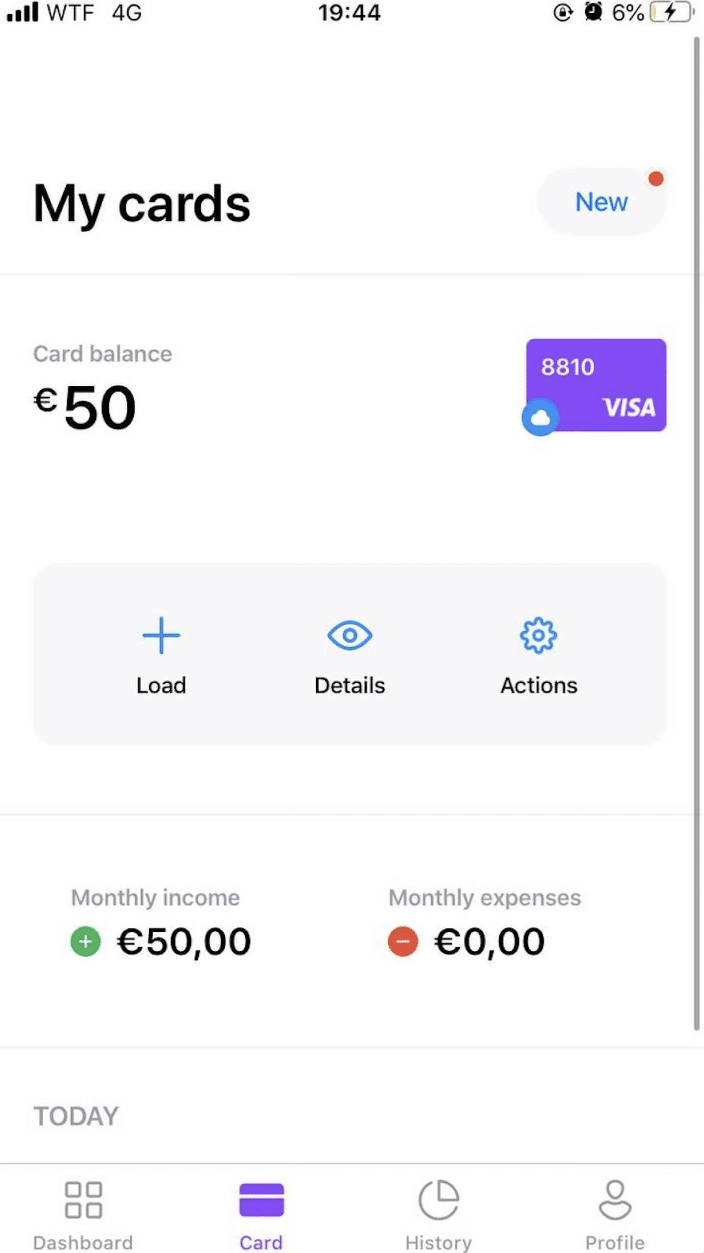 Gleec's new card app also features wallet functionality, allowing users to buy, sell, and trade a number of cryptocurrencies alongside managing card usage and swapping crypto and fiat. Gleec says the wallet is protected by a two-factor authentication process and encryption algorithm.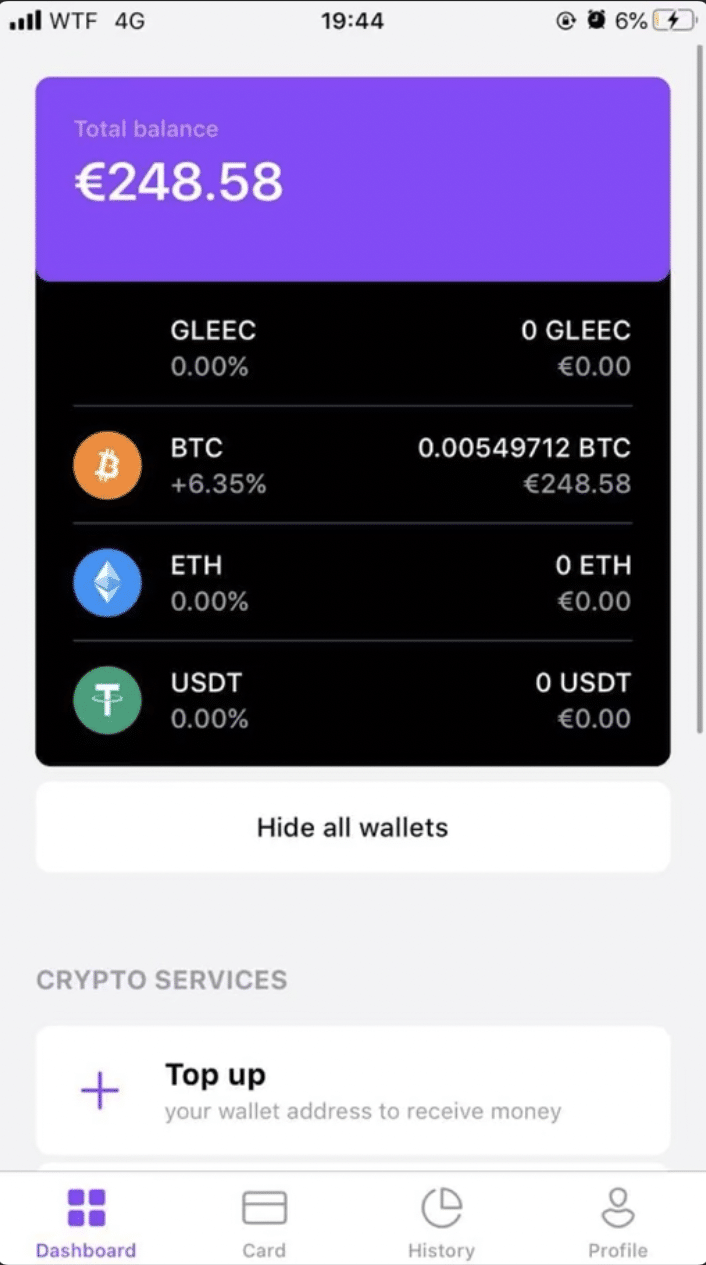 The recent unveiling of Gleec's new card and app comes at a busy time for the Gleec ecosystem. Earlier in February, Gleec announced the launch of its Gleec BTC digital asset exchange, incorporating white label software from Scalable Solutions.
Licensed by the Estonian Agency of Economic Activities, exchange users can currently trade Gleec Coin, GLEE/BTC, GLEE/EUR, and BTC/EUR, with more coins and trading pairs expected to be added in the future.
Building On The Momentum Of A Successful Entry In The Crypto World 
The Gleec team says the new Gleec Visa and card app comes in the footsteps of market entry with the native Gleec Coin, a Bitcoin fork emerging in 2019. The virtual currency was developed in the wake of societies, like some of the Scandinavian nations, taking steps to reduce reliance on cash and the traditional banking system. 
Gleec says the expansion into the crypto card ecosystem is a "natural next step" in line with a company mission to "promote technology solutions that improve and simplify daily lives, with focus on crypto usability."