Global Esports Federation Launches Global Esports Cup in Collaboration with Flare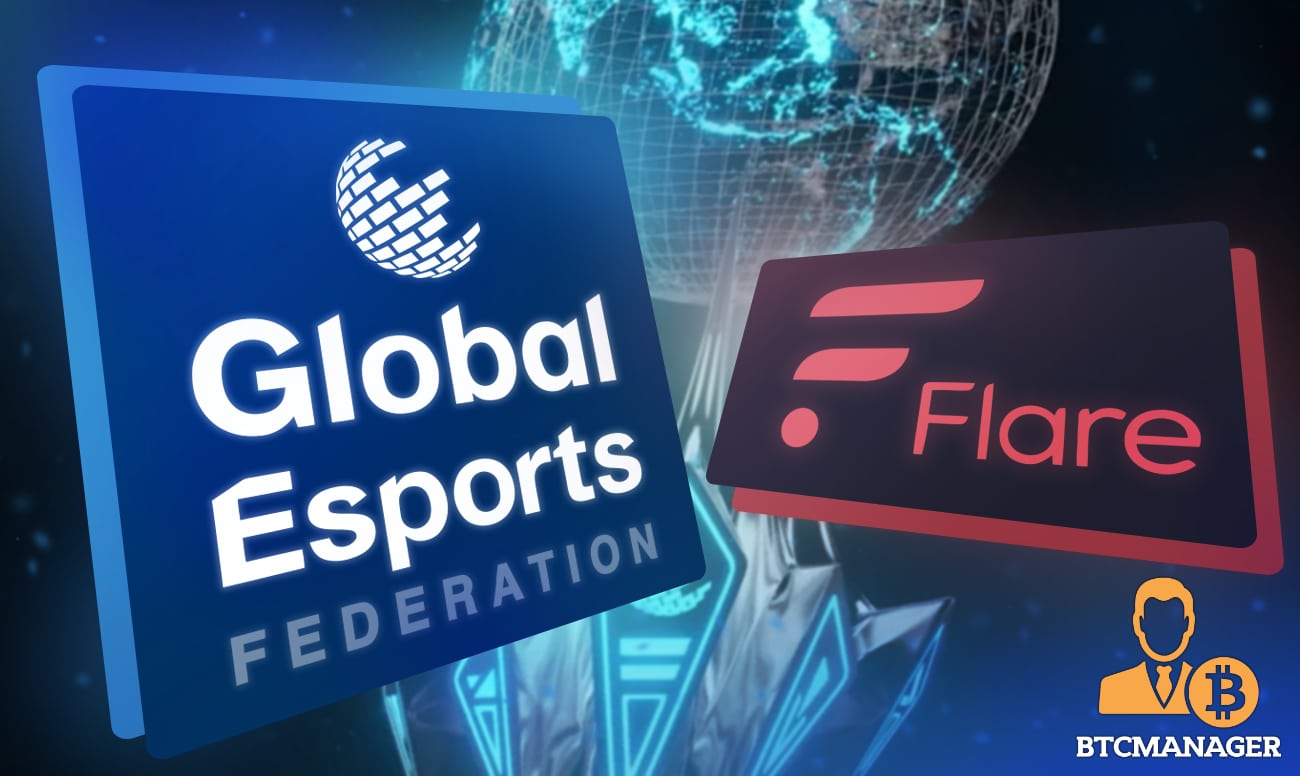 Global Esports Federation (GEF) has joined forces with Flare to launch the Global Esports Cup in commemoration of the upcoming inaugural Global Esports Games scheduled to go live in Singapore on December 18, 2021.
GEF & Flare Launch Global Esports Cup
In a bid to mark the official launch of the inaugural Global Esports Games kicking off in Singapore on Saturday, December 18, 2021, The Global Esports Federation (GEF), an organization that claims to be focused on promoting the credibility, legitimacy, and prestige of esports, has created the Global Esports Cup.
Launched in collaboration with GEF's global partner Flare, the team says the Global Esports Cup is a non-fungible token (NFT) symbolizing its flagship property: the Global Esports Games. Designed by America's leading digital artist, Chad Knight, the Global Esports Cup NFT comes with five shards that represent the five continents of the world and the five core values of GEF: equality, fair play, diversity, inclusion, and innovation. 
Commenting on the launch of the inaugural Global Esports Games and Global Esports Cup, GEF CEO, Paul J. Foster said:
"With our teams now in Singapore, we are standing at the edge of history. Tomorrow marks a key milestone for the Global Esports Federation as we open the inaugural Global Esports Games in Singapore to millions of fans and gamers worldwide. The Global Esports Games represents our core values and will always remind us of where we began, inspired by the limitless possibilities of the metaverse."
Foster has also made it clear that the Global Esports Cup will be minted as the organization's first digital collectible and will be made available to all the participating athletes at the games when it gets launched in early 2021.
Flare Networks claims to be the world's first Turing-complete FBA network compatible with the Ethereum Virtual Machine (EVM). Flare and the GEF are donating a total of one million Songbird tokens to be shared by participants of the upcoming esports competition.
Hugo Philion, Co-Founder and CEO of Flare Networks said:
"We believe that esports presents a limitless potential for blockchain applications. Together with the Global Esports Federation, we are committed to building a fair, fast, decentralized, and low carbon footprint network where individuals and communities can take better control of their collective futures and experiences. Interacting with each other in ways not previously possible."