Gluwa Adopts ConsenSys' Infura Transactions (ITX) for Cheaper Ethereum Payments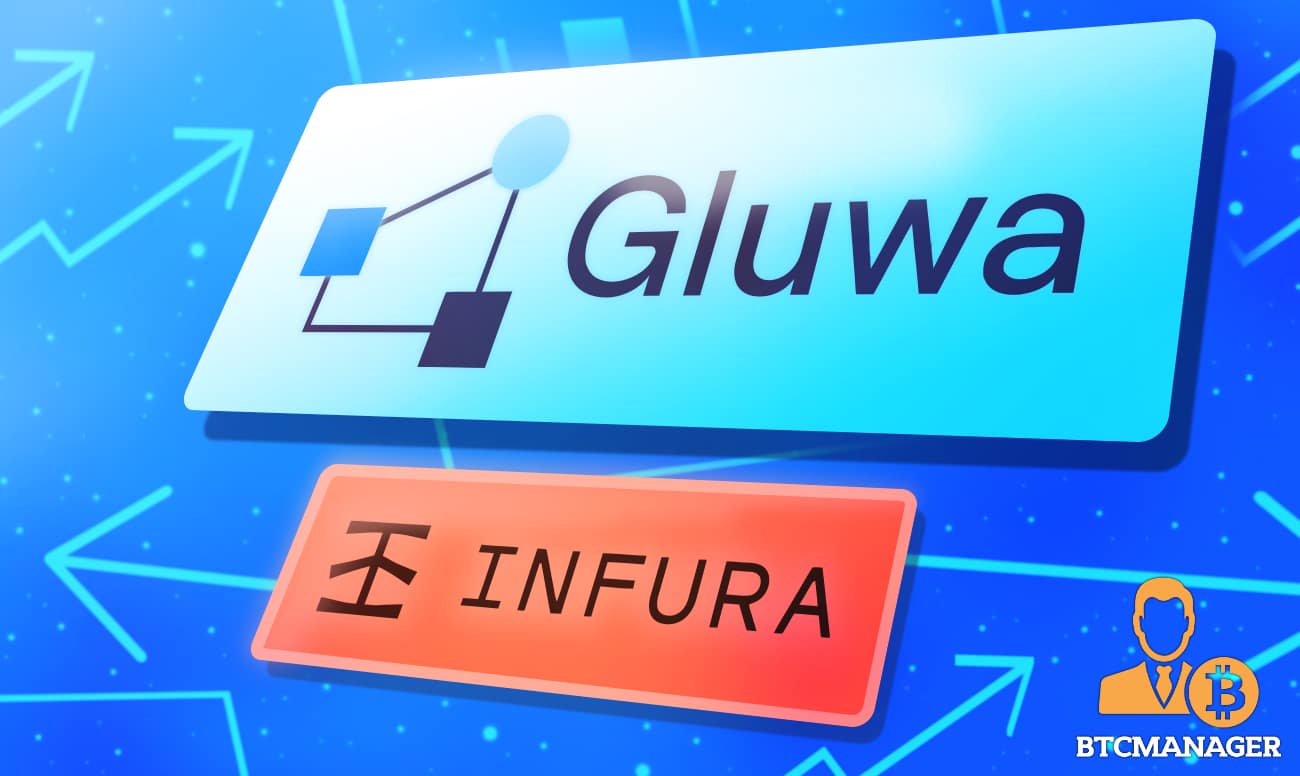 Gluwa has announced the integration of Infura Transactions (ITX) into its platform, to offer users up to a 15 percent reduction on Ethereum gas fees. The integration brings optimized gas management to Gluwa, while also eliminating the issue of failed or pending Ethereum transactions caused by insufficient gas.
Gluwa Taps Infura for Cost-Efficient Ethereum Transactions
While the Ethereum development team is making significant progress towards the transition to a proof-of-stake consensus algorithm that would make the current drawbacks of the world's premier smart contracts blockchain a thing of the past, we are still several months away from reaching the 'promised land' and the issue of crazy gas fees remains a pain in the neck for Ethereum users.
In a bid to make life easier for its clients, Gluwa, a borderless financial platform powered by distributed ledger technology (DLT), has integrated Infura Transactions (ITX), a high throughput transaction relay solution from the stables of ConsenSys.
Launched in late 2020, Infura Transactions (ITX) is a simplified way of sending Ethereum transactions. It is designed to eliminate friction and ensure that Ethereum transactions get confirmed in a cost-efficient way.
Optimized Ethereum Transactions
With ITX now live on Gluwa, the team says users will no longer experience failed or pending transactions, while also enjoying significantly reduced gas fees, thanks to the incremental bidding feature in the ITX system.
Once a transaction is initiated on Gluwa, ITX verifies the existence of sufficient gas tank balance, it then locks a portion and relays the transaction to the Ethereum network, and when the transaction gets confirmed, the gas tank balance will be reduced for the transaction costs, explains Gluwa.
Commenting on the successful ITX integration, Tae Oh, Founder, and CEO of Gluwa said:
"At Gluwa, it is our belief to constantly strive to improve the experience for our users. By integrating ITX, our users no longer need to worry about failed transactions or retry functionality that causes higher gas fees when a transaction is pending for a long time."
Founded in March 2012, Gluwa is a San Francisco-based company aiming to make borderless finance accessible to the masses. With more than two million users already, Gluwa makes it easier for people, (especially the underbanked and unbanked) to take advantage of global investment opportunities designed to help them be in charge of their finances.
Gluwa offers its users a vast array of investment products including Gluwa Capital, a fintech-focused investment fund audited by Moor Cayman, and Gluwa Invest, a product designed to offer investment and yield earning opportunities to the unbanked.
That's not all, there's also the Gluwa Wallet, which offers users cost-efficient transfers and stablecoins support. Gluwa's Creditcoin product offers users a credit lending infrastructure, while Gluwa Credal enables instantaneous API connections to Creditcoin.