GoDaddy Executives Raise Venture Capital Investment for "Stablecoin" Cryptocurrency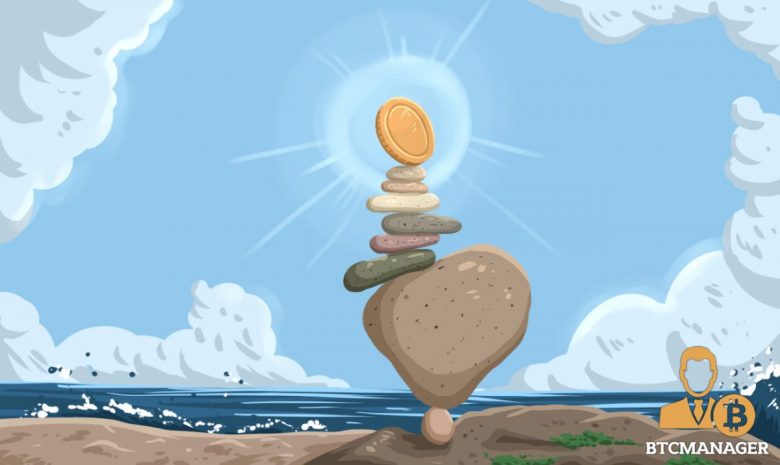 Ex-executives of GoDaddy, the Internet domain and hosting giant, raised $6.5 million in June 2018 to develop a stablecoin.
Stablecoin Project
According to a report by Fortune on June 22, 2018, Rene Reinsberg and Marek Olszewski, previously vice presidents at GoDaddy's restaurant and small business division, are looking to emulate their success with startups – the entrepreneurs were founders of internet app Locu which was sold to GoDaddy for $70 million in 2014.
Now, the duo has teamed up on Celo, an Ethereum fork touted as  a mobile-only "social payments platform. Joining them is MIT professor Sep Kamvar, known in technology circles for co-inventing the "Eigentrust" algorithm – which rivals Google's PageRank – but works only for peer-to-peer systems. Interestingly, Google purchased Eigentrust in 2003 for incorporating the system into its own.
The project consists of two parts. First, a blockchain which map's the public's phone numbers to alphanumeric strings required for transacting in cryptocurrency, to ensure payments via the digital currency are "as easy as sending a text message.
Second, creating a stablecoin that is pegged to a fiat currency, ensuring no volatile fluctuations in price that attracts more traders than users. The system will use this stablecoin, instead of Bitcoin or Ethereum, to function.
Olszewski explained:
"Our target market is emerging markets. Specifically, we're focused on developing on $20 cheap, Android phones."
Impressive Lineup of Venture Capital
On June 22, Reinsberg and Olszewski disclosed they raised $6.5 million in traditional venture capital funding for the project, from investors including General Catalyst, Naval Ravikant, Andreessen Horowitz, and cryptocurrency exchange Coinbase.
The Celo white paper noted the system has its shortcomings, and "black swan events" could derail the project, presumably referring to a probable demise of the cryptocurrency sector.  However, it specifies measures to countermeasure such events, which will be released at a later date.
The stablecoin approach will be pegged to a vast bank of different cryptocurrencies, governed by algorithms to manage the monetary supply. However, the strategy has its fair share of critics, who state stablecoin projects ignore basic economic principles.
However, Reinsberg remains undeterred:
"We've been trying to be very thoughtful about the approach. We actually believe that our system is very shock resistant and that it works well for the use-cases we're pursuing. We're happy with the results so far."