Goldman Sachs Abandons Plans to Launch a Cryptocurrency Trading Desk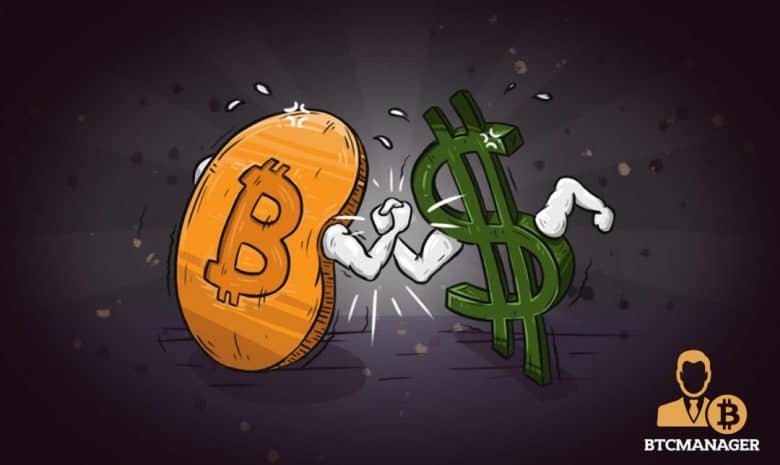 According to Business Insider on September 5, 2018, Goldman Sachs is no longer opening a bitcoin trading platform and instead is planning on launching a key business to streamline and drive investment from Wall Street onto Crypto.
Goldman Sachs Backtracks
Fearing a regulatory crackdown on crypto, Goldman Sachs set aside its plans to bring cryptocurrency trading to Wall Street and instead is moving its plans onto something different that will also benefit the cryptocurrency industry.  This does not mean that Goldman Sachs is ditching cryptocurrency, but instead, it is a way to avoid regulatory pressure from the SEC.
Goldman Sachs is now focusing on a new custodial service for Wall Street investors that will bring the cryptocurrency industry closer.
Market analysts have stated that large institutional firms and big investors need to find a reputable institution offering crypto services so that they can get comfortable investing in cryptocurrency. To be able to trade bitcoin or any other crypto for that chance, there is the need to have a reputable custody offering to safeguard holdings. This was one of the main factors leading Goldman Sachs to the creation of a crypto trading desk.
Goldman Sachs Avoids Non-Compliance
The original plan was to release a new trading desk until June 2018 that would make crypto trading "digestible" to Wall Street big heads. But given that Goldman Sachs found out that there was no legal framework with regards to cryptocurrency trading that could be compliant with the current rulings by the Securities Exchange Commission (SEC).
While big investors usually look for trusted exchanges operated by well-known entities and tend to avoid startup trading desks like Binance or Bitstamp, investing in cryptocurrency through a registered company of Goldman Sachs would make this kind of trading very appeasable and would on the long run make the industry become an acceptable and respectable means of investment.
However, due to regulatory concerns, the company decided to back off from its original plans. Goldman Sachs understands that the times are still not right to accomplish such a goal and as so, it devised another way of supporting the cryptocurrency industry while there is a lot of regulatory uncertainties.
ETF Rejection by the SEC Bad Sign
Goldman Sachs considered the strong resistance from the SEC on Bitcoin exchange-traded funds (ETFs) proposals as a hindrance to the healthy implementation of its plans. This year alone, the SEC has rejected several proposals and most recently, nine Bitcoin ETF submissions were rejected in just one day.
The SEC has even rejected twice the notorious Winklevoss' twins ETF proposal. The Winklevoss have been strong Bitcoin ETF advocates, and have even supported the creation of the Virtual Commodity Association (VCA) – an association directed by the Winklevoss twins with the aim of having Bitcoin being legally traded on Wall Street.
But while Goldman Sachs is abandoning plans to open an institutional crypto trading desk, it moved its plans onto a new service which also has to do with cryptos. This means that the firm is trying to protect itself rather than turning its back on crypto.
Nevertheless, the move shows that Goldman Sachs has a vested interest in the crypto industry. This, in turn, is raising the suspicions that the company already holds cryptocurrency and is probably managing crypto assets on behalf of important investors.
Wall Street traders will have to wait until better winds can come from the SEC which can wipe the concerns of institutional companies such as Goldman Sachs in providing a trusted environment where crypto can be traded.