Golem Releases Mid-Term Goals Report, Reveals Interesting Array of Use Cases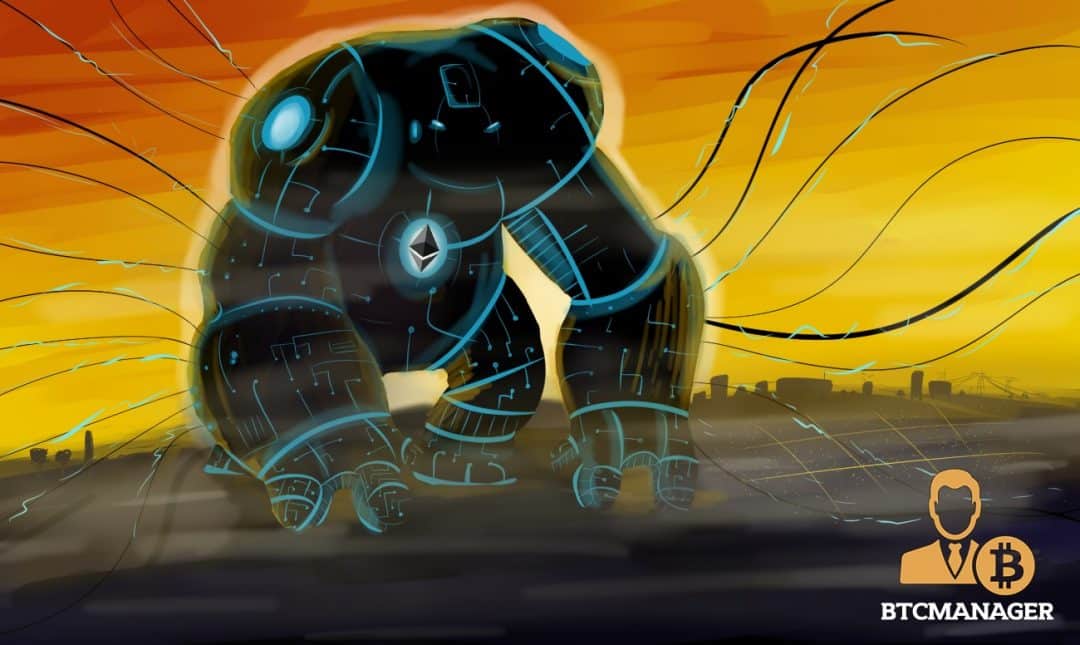 Golem, the world's first "distributed supercomputer" running on the Ethereum blockchain has released a detailed report of its mid-term goals containing key insights and interesting information about existing and prospective use cases for the unprecedented crowd computing platform. The report, which appeared on the Golem blog on August 2 outlined an ambitious range of targets set by the platform including crowdsourced rendering for Blender D animation.
SGX Integration, R&D Goals, and Unlimited
Since the Golem ICO in November 2016, the platform has achieved a few notable milestones including the Brass Golem Beta mainnet launch and two subsequent updates. According to the report, however, there is a need to be "realistic and honest" about the targets of the project. As such, the report serves as a "roadmap revamp" which does not replace the original white paper roadmap but restructures the original Golem project goals to achieve legitimate outcomes.
The report opens with a description of SGX integration with Golem as "crucial" to the project's future development. SGX, it says, is a growing technology with the potential to solve a number of problems within the Golem platform and across the wider cryptosphere.
To this end, it has been included as a core component in Golem and distributed to developers looking for verification solutions around the world. To get around the non-developer friendly nature of Intel SGX, the Golem team in partnership with Invisible Things Lab (ITL) is at work on creating its open-source version.
(Source: Golem Project)
The report notes that because SGX has a cost implication to users, Golem may permit providers to carry out computations without SGX, and then to carry out SGX-enabled verifications, which is efficient and cost-effective. Going further, it states that the Golem R&D team's remit includes modifying any or all of the platform's core features as required including the Golem protocol and the Golem transaction framework toward the goal of identifying and exploring market opportunities for the company.
It also points out that the purpose of Golem's R&D is not restricted to finding business opportunities, but is ultimately geared toward creating opportunities for the company to implement technologies such as Swarm, IPFS, trusted environments, and Plasma, amongst others.
Speaking about Golem's "Unlimited' solution which brings trusted environments into blockchain protocols, the report says:
"During our analyses of demands of computing centers, rendering farms and owners of existing hardware infrastructure, we noticed that for these users installing Golem within their current architecture is rather inconvenient. Nowadays, each Golem node acts as an independent market participant. Hence, the lack of trust between nodes requires to use less-efficient algorithms and protocols. Unlimited is aimed to supplement Golem's functionality with the wide range of features that trusted environments offer. The product introduces the possibility of joining nodes into trusted groups and run any calculations within these groups, according to each group policy."
CGI, Blender, and the Future of Golem
According to the original Golem white paper, the platform represents a quantum leap in the field of CGI, animation, and rendering, by leveraging the Ethereum blockchain's vast reach to crowdsource spare CPU/GPU computing power for use in video rendering. According to the mid-term goals report, the Golem CGI team has identified four areas of exploration within this field namely, result verification, redundant verification, compositing, and commercial rendering.
The team will take care of image results verification by involving the participating nodes in the process of computing reference images, ultimately removing the need for the requesting user to do so locally. Next, redundant verification will be implemented by rendering and comparing partially overlapping image fragments to confirm desired results.
On the subject of compositing, the report concedes that the CGI team is aware that certain image effects in Blender do not work correctly on Golem, resulting in poor render quality. To solve this problem, the team is working on fixes that will be implemented as post-processing plugins on Blender. The goal is to ease the process of sending tasks to the Golem network and thus grow the user base.
Most interestingly, the report speaks of plans to implement video transcoding and commercial renderers integration, in what it hopes will be the long-awaited quantum leap for the CGI industry. It notes that while there is understandably a lot of excitement around CGI and its extensions, Golem considers CGI to be the metaphorical tip of the iceberg when looking at use-cases for its technology.
It describes its use case "pipeline" as follows:
"Golem's 'Use Case Pipeline' consists of internal analysis and development as well as cooperation with several business partners. We are open to integrating various potential use cases, which fit well into Golem's architecture. Such use-cases originate from a variety of fields such as machine learning, computational chemistry, financial market analytics and many other possibilities, which dramatically widen the reach spectrum of the software and the impact it can have. Our Use Case Pipeline welcomes both owners of well-established software (including proprietary solutions) as well as projects which not yet have reached the production phase."
Concluding, the report states that Golem is undergoing rapid growth and internal as it evolves from a "traditionally managed" approach to an approach that aims to empower individuals on the Golem team to be at their creative best.
Wait! Week in Golem (sorry @evan_van_ness 😉 ) is not over! today we are moving to our new office, shared with @omise_go, @imapp_pl, @hoardexchange and ITL by @rootkovska – we look forward to to this, as it will change the way these projects interact and grow.

— GOLEM NETWORK (@golemproject) August 3, 2018
To this end, the Golem development team has been split into six smaller teams, and the company has moved to a new location to enable it to deliver better results and compete more favorably in the market for development and engineering talent.
It will be recalled that in April, BTCManager ran a report on the Golem Brass Beta test running on the Ethereum mainnet which enabled Blender and LuxRender users to render frames using the distributed computing service.