goTenna and Samourai Wallet take Bitcoin Transactions Offline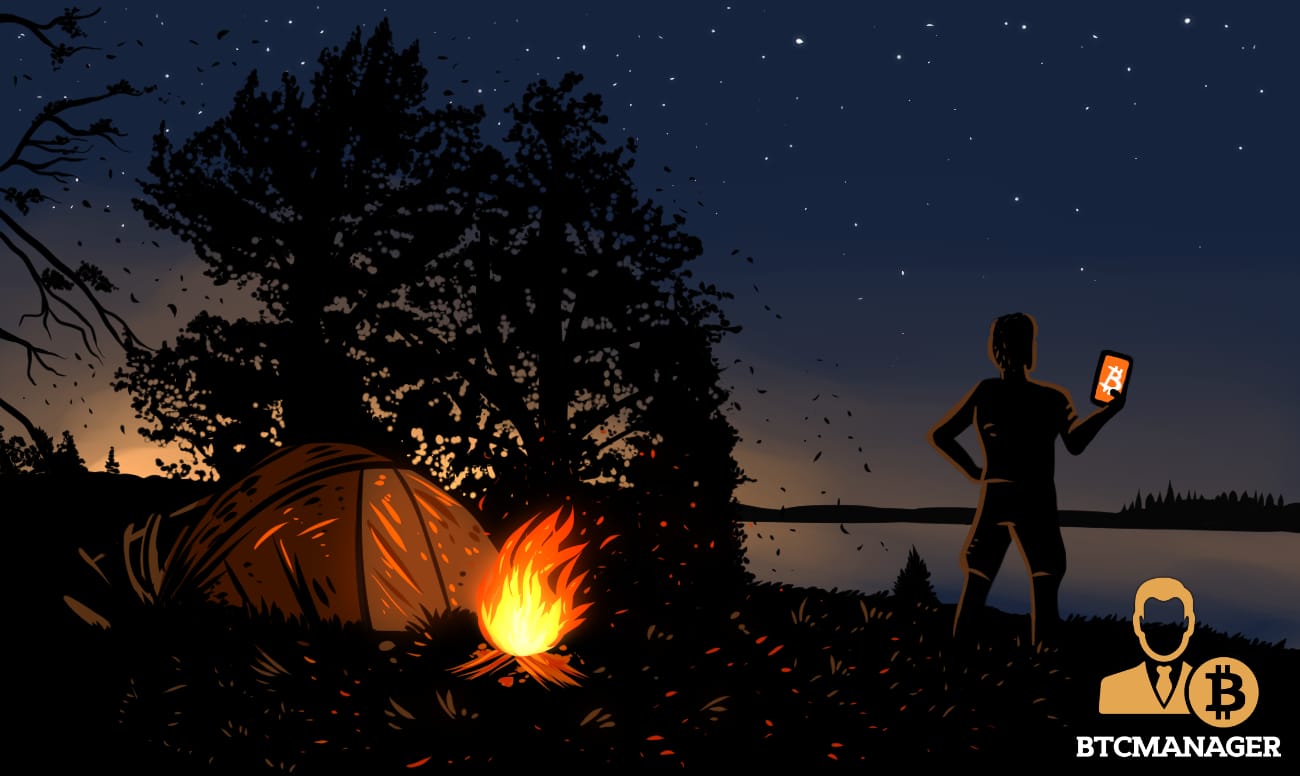 A Brooklyn-based tech startup, goTenna, has unveiled a smartphone application dubbed TxTenna that allows bitcoin transactions without the need for an Internet connection. The wallet is built in partnership with Samourai wallet, that claims to be the most private and anonymous bitcoin wallet. The goTenna app enables users to send bitcoin without any third-party censorship.
The Difference Between Conventional Wallets and goTenna
While there are cold wallets (cryptocurrency wallets) that are not connected to the internet, but, there use limited to store cryptocurrencies. However, launching a wallet that can transact bitcoin without an Internet Service Provider (ISP) or a cell tower is truly pathbreaking. It operates by allowing peers (or users) to communicate with each other directly, without any third party intervention.
As quoted on Nasdaq, Rich Myers, DApps engineer at goTenna said:
"TxTenna demonstrates how decentralized mesh networking can both enhance the privacy and resiliency of Bitcoin transactions, and expand Bitcoin access to people living in areas without cell or wifi connectivity."
As traders and investors of cryptocurrencies would be aware, storing funds on an exchange's wallet or a hot wallet (i.e., connected to the internet) is a recipe for disaster.
Making Bitcoin Transactions Even More Secure
However, with the TxTenna app, users have to sync their phones with a goTenna mesh device, and fiddle around with the settings and voila! They will be authorized to send or receive bitcoins. A Mesh Device connects devices, instead of going through an ISP.
Commenting on the development, the Chief Executive Officer of goTenna, Daniela Perdomo said:
"The reality is that local carriers or ISPs can associate subscribers with their transactions or censor Bitcoin transactions altogether. TxTenna provides an answer to these problems by decentralizing the critical transport layer, will enable truly decentralized bitcoin transactions."
In an interview, Perdomo said that the partnership came about in 2017 when their team started talking to the Samourai wallet about the possibility of including goTenna in the latter's MuleTools initiative. Praising Samourai, she said that the company is better at coming up with advanced forms of bitcoin wallets and they encourage, "more alternative transaction broadcast methods."
To use goTenna flawlessly, users are required to download both Samourai wallet and TxTenna app and sync them to a goTenna mesh device. Following which users can transact bitcoin all over the world and broadcast it on the blockchain, post the completion of the transaction.
One can say when such a system kicks into place; bitcoin transactions will never entirely be the same.