Government-backed Digital Cash Platform MintChip Acquired by NanoPay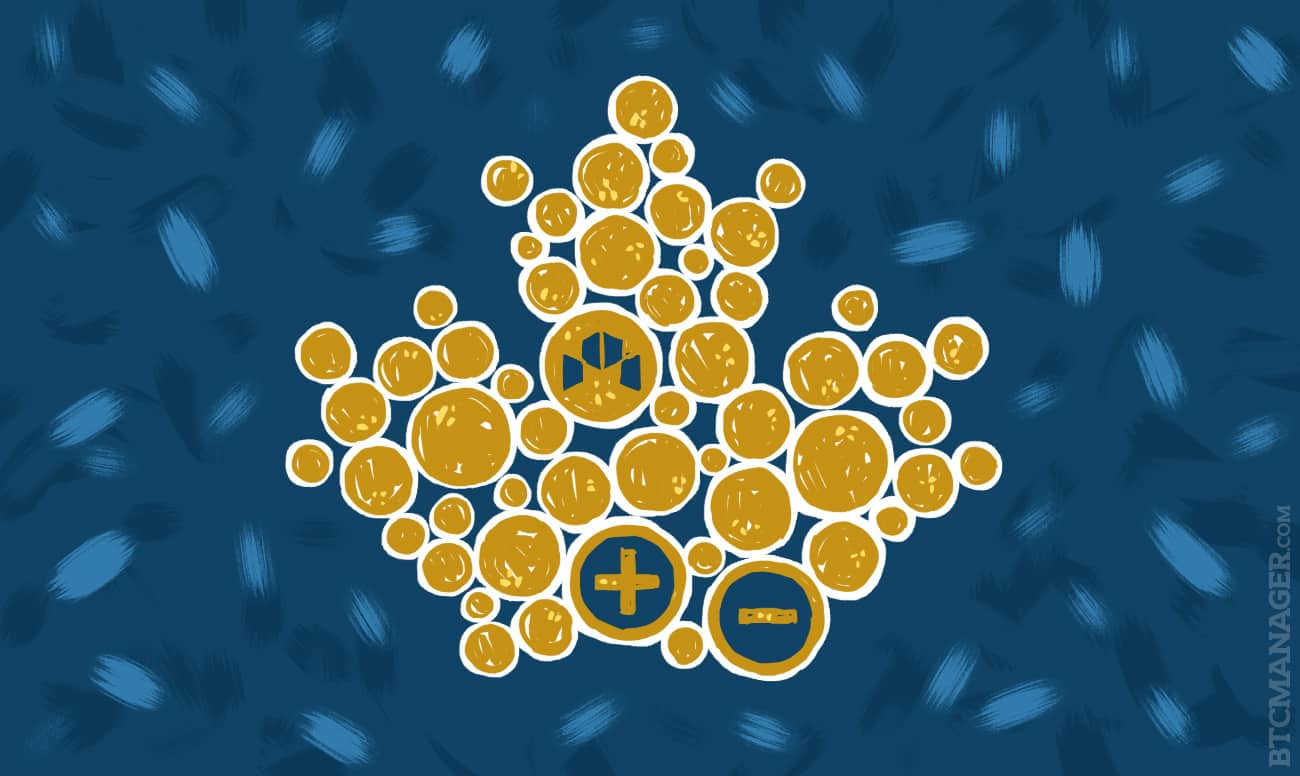 MintChip, the world's first regulator-friendly digital cash platform developed by the Royal Canadian Mint, has been acquired by Toronto-based loyalty and merchant payment solutions provider nanoPay. nanoPay combines customer identity, loyalty and payment information into single-use transaction tokens; a boon for merchants and data collectors.
The digital currency product, unlike decentralized and independent currencies such as bitcoin, requires the existence and regulation of a central authority. The Royal Canadian Mint, a government-owned corporation which produces all of Canada's circulation coins, as well as circulation coins on behalf of other nations, describes the platform as a government-backed "digital cash" platform.
The MintChip platform can be implemented as an add-on technology to existing fiat-based monetary systems and networks deployed by central banks worldwide. Through the use of a digital cash platform, a wide range of clientele including the federal government, central bank, commercial banks, financial networks, and the general population will be able to move funds without an intermediary and can process transactions both online and offline.
The real-time settlement and advanced security protocols of the MintChip platform enables private, secure. and frictionless settlements of cash, with no recourse and non-repudiation. Users can first create a MintChip vault to store digital cash in offline storage. To liquidate the digital coins, users can connect their bank accounts and credit cards to move money to MintChip and back again.
"This transaction, which was conducted through an open, transparent divestiture process, allows MintChip™ to move to its natural next step of commercialization in the private sector," said Bob Zintel, Senior Director, Finance at the Royal Canadian Mint. "Canadians can now look forward to the evolution of MintChip™ as nanoPay explores the full potential of this digital payment technology in the global marketplace."
In the near future, nanoPay aims to secure partnerships with central banks, commercial banks, telecommunications companies, and governments globally, to further expand the utility and acceptance of MintChip. Because the MintChip network handles the settlement of digital currency and fiat money on its own, without the existence of exchange platforms like Bitcoin, the nanoPay team plans to integrate the MintChip network on a traditional central bank-based fiat.
"Digital currency is inevitable and our newly-acquired MintChip™ platform delivers a digital cash future to consumers, businesses and governments today," "Digital cash will transform payments globally, from the unbanked to the largest financial institutions, and MintChip™ will help to easily transition to the reality of cashless payments."
NanoPay has not disclosed the technical capabilities and specifications of the digital currency product yet. It is still unclear how the company will process the transfer of money between credit card networks and MintChip, without establishing a secure exchange to handle the settlement.