Governments Host Bitcoin Whitepaper in Defiance to Craig Wright's Orders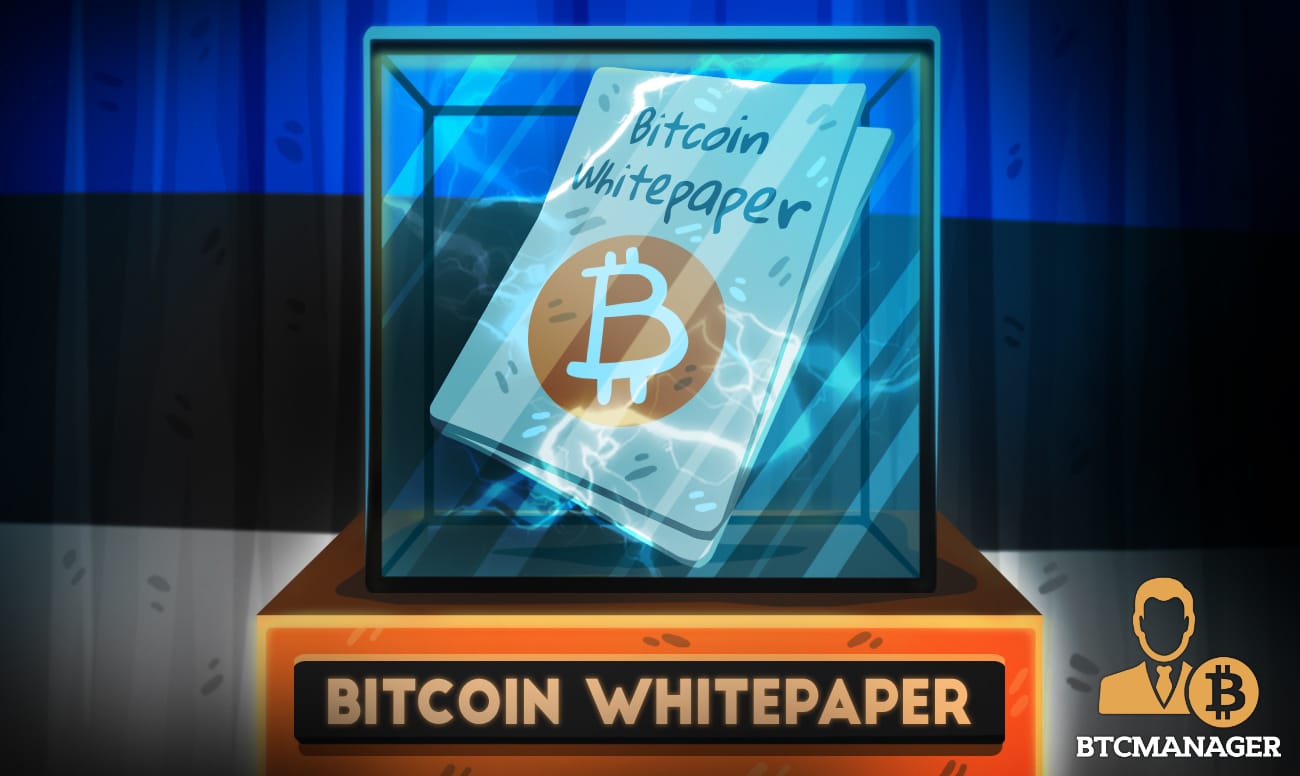 The Bitcoin whitepaper is now live on websites controlled by the Estonian and Colombian governments. The move is in defiance to Craig Wright's lawyers' orders, mandating Bitcoin.org and Bitcoincore.org to delete the seminal paper from their websites, according to a Decrypt report on January 27, 2021..
No Room for Faketoshi's Intimidation
Life has gotten even more unbearable for Craig Wright and his team, as the Bitcoin whitepaper has now been successfully hosted by authorities in Estonia and Colombia and more governments may join the movement soon. 
Specifically, the Bitcoin whitepaper is now live on Estonia's e-Residency website, a platform dedicated to issuing e-visas to entrepreneurs interested in starting an online business in the European Union zones.
"We are happy to preserve the original Bitcoin whitepaper here on our website as a source of inspiration for future innovators looking to understand how to use blockchain technology in support of facilitating cross-border business and other applications," declares the Estonian government.
In the same vein, Jehudi Castro, advisor to Colombia's President Ivan Duque Marquez, has posted a link to the whitepaper on a government website in the country.
🇨🇴 And Colombia's government has also posted the Bitcoin whitepaper! @JCastroS is an advisor to the Colombian President, the official government site is https://t.co/Car1PEKke8 and this is their URL shortener. https://t.co/PoKXgSRGJ0

— Balaji Srinivasan (@balajis) January 26, 2021
Faktoshi's Orders Defied 
While decentralization remains one of the strongest ethos of distributed ledger technology (DLT), Craig Wright, the self-proclaimed inventor of Bitcoin infamously called "Faketoshi," has however been fighting tooth and nail to kill this important characteristic of blockchain technology by laying claims to all-things Bitcoin related. 
It will be recalled that Craig Steven Wright and his legal representatives sent out a notice to Bitcoin.org and Bitcoin Core.org, two of the earliest platforms to host the Bitcoin whitepaper, alleging copyright infringement of the Bitcoin whitepaper, among other frivolous claims and ordering both organizations to take it down from their sites.
As expected, the Bitcoin.org team refused to take down the whitepaper and urged other members of the Bitcoin community to host the Bitcoin whitepaper on their servers, pending when Craig Wright cryptographically proves he is the true Satoshi Nakamoto by simply signing a transaction with the latter's PGP public key.
"Satoshi Nakamoto has a known PGP public key, therefore it is cryptographically possible for someone to verify themselves to be Satoshi Nakamoto. Unfortunately, Craig has been unable to do this. We will continue hosting the Bitcoin whitepaper and won't be silenced or intimidated, Others hosting the whitepaper should follow our lead in resisting these false allegations," declared Bitcoin.org.
In response to Faktoshi's orders, a good number of Bitcoin-linked businesses have published the Bitcoin whitepaper in the past week, including Jack Dorsey's Square, Facebook's Novi, Chaincode Labs, NYDIG, and more.