Grayscale files for an Ethereum futures ETF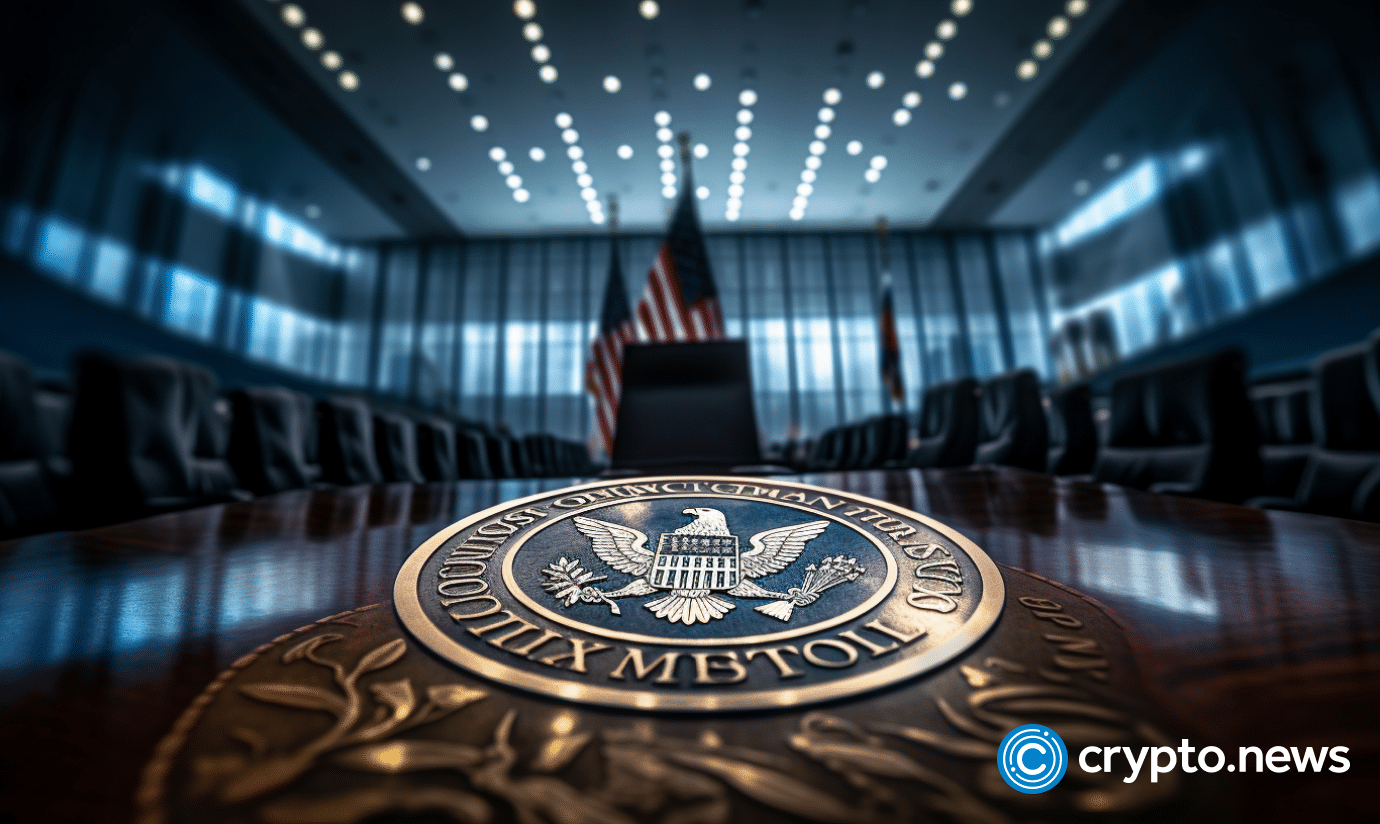 Grayscale filed an application to launch an Ethereum futures-based exchange-traded fund (ETF).
According to The Wall Street Journal, Grayscale filed an application for an Ethereum (ETH) futures exchange-traded fund (ETF). This latest application was filed under the Securities Act of 1933, the same regulatory framework governing commodities and spot Bitcoin (BTC) ETFs.
Previously, Grayscale also filed for an Ethereum futures ETF under the Investment Company Act of 1940 — the act that regulates most security-based ETFs. This is an important distinction per the report since the SEC has approved Bitcoin futures ETFs under both acts.
Grayscale vs SEC
Grayscale, the manager of the world's largest Bitcoin fund, has been involved in a legal battle with the U.S. Securities and Exchange Commission (SEC) over its request to convert its investment vehicle, the Grayscale Bitcoin Trust (GBTC), into an exchange-traded fund (ETF).
The SEC initially rejected Grayscale's proposal, citing concerns about investor protection against fraudulent and manipulative practices. The agency argued that the proposed ETF did not do enough to safeguard average investors from potential risks in the Bitcoin market.
In response to the SEC's denial, Grayscale criticized the agency's stance as "illogical" and "discriminatory." They argued that the SEC's reasoning was inconsistent, as they have used similar arguments to reject numerous ETFs focused on Bitcoin in the past.
According to a Sept. 18 SEC document, Grayscale also recently "irrevocably abandoned" all of the rights it held to the Ethereum (ETH) on the old proof-of-work blockchain. This follows Ethereum's 2022 "merge" which has seen the ecosystem fully transition to a proof-of-stake consensys algorithm.
Grayscale determined that PoW ETH has not developed meaningful liquidity and custodians do not support this asset. The document reads:
"As such, it is not possible to exercise the rights to acquire and sell the ETHPoW tokens, and on behalf of the record date shareholders, Grayscale is abandoning the rights to these assets."
To support Grayscale's case, four affiliations, namely The Blockchain Society, The Chamber of Digital Commerce, the Chamber of Progress, and Coin Center, filed an amicus curiae, which is a legal brief from a non-litigant party that provides additional information or arguments to the court. These affiliations expressed their support for Grayscale and criticized the SEC's decision.
However, in recent events, Grayscale secured a significant victory in its legal battle against the SEC. A panel of three federal judges in Washington overturned the SEC's decision, allowing Grayscale to initiate a Bitcoin spot ETF.
Grayscale's legal battle against the SEC revolves around their desire to convert their Bitcoin investment vehicle into an ETF. While the SEC initially rejected their proposal, Grayscale has been fighting back, criticizing the agency's stance and garnering support from various affiliations. With the recent court ruling in their favor, Grayscale can move forward with their plans for a Bitcoin spot ETF.