Grayscale Large Cap Fund Adds Solana (SOL) and Uniswap (UNI)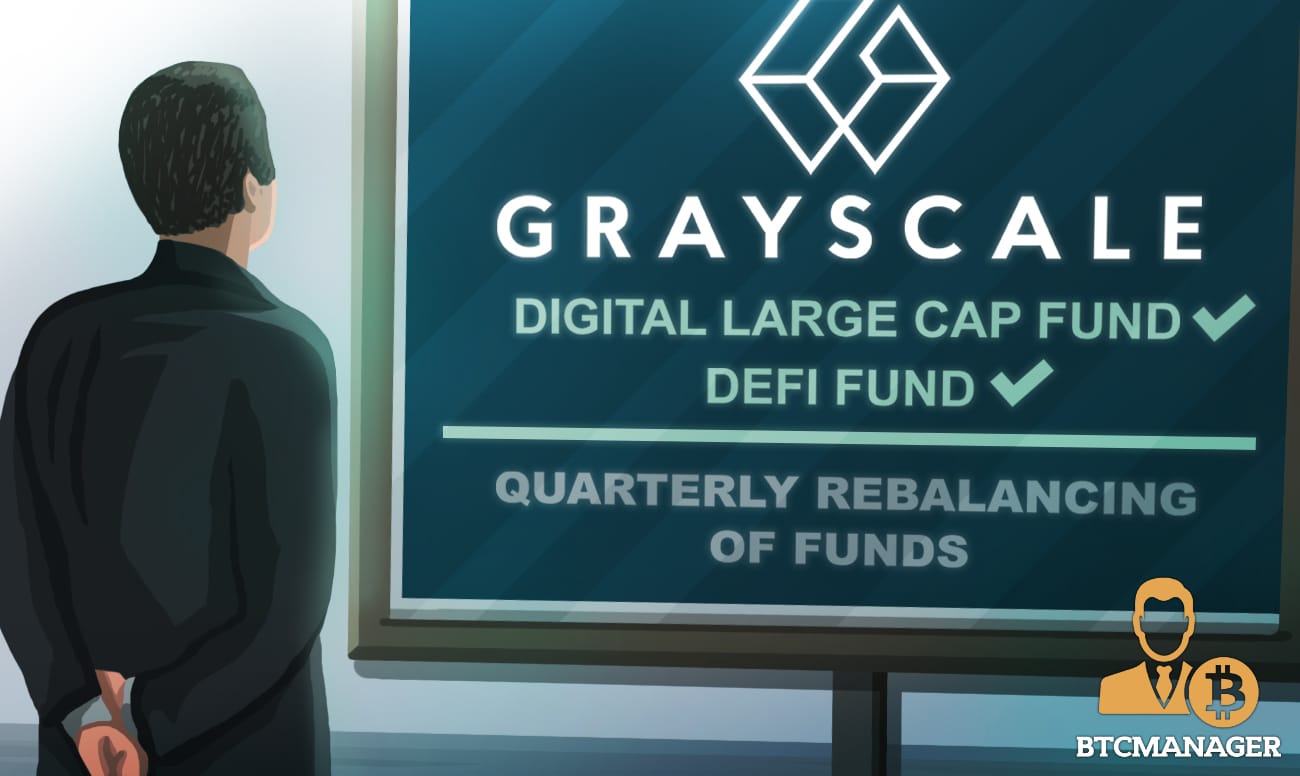 The world's largest digital currency asset manager Grayscale Investments has added Solana (SOL) and Uniswap (UNI) to its flagship Grayscale Digital Large Cap Fund.
Solana and Uniswap Added to Grayscale Fund
In a press release issued yesterday, Grayscale Investments announced the addition of high-throughput and low latency blockchain Solana (SOL) and leading Ethereum-based DeFi platform Uniswap to its Large Cap Fund.
The announcement reads in part:
"In accordance with the Digital Large Cap Fund's construction criteria, Grayscale has adjusted the Digital Large Cap Fund's portfolio by selling certain amounts of the existing Fund Components in proportion to their respective weightings and using the cash proceeds to purchase Solana (SOL) and Uniswap (UNI)."
Notably, the addition of both SOL and UNI comes as a result of the quarterly review where the firm updates its Fund Component weightings for each product.
What are SOL and UNI?
For the uninitiated, SOL is the native coin of the Solana network which is a smart contract platform that promises high-speed transactions with low cost and, as such, competes with the leading smart contract platform Ethereum.
Solana network leverages the Proof-of-History (PoH) consensus algorithm that offers a transaction processing speed and capacity advantage over the more traditional consensus algorithms such as Bitcoin's Proof-of-Work (PoW) and Ethereum's upcoming Proof-of-Stake (PoS) mechanism.
Similarly, UNI is the native governance token of Ethereum-based decentralized exchange (DEX) Uniswap. This DeFi platform allows users to seamlessly swap their ERC-20 tokens in a completely decentralized and non-custodial way without relying on order books that are present in centralized exchanges such as Coinbase, Binance, and others.
UNI holders have the ability to propose and vote on governance proposals on Uniswap to chart the future course of the platform.
The Composition of the Fund
With the addition of SOL and UNI, the Grayscale Digital Large Cap Fund comprises of the following digital assets.
– Bitcoin (BTC), 62.19%
– Ethereum (ETH), 26.08%
– Cardano (ADA), 5.11%
– Solana (SOL), 3.24%
– Uniswap (UNI), 1.06%
– Chainlink (LINK), 0.82%
– Litecoin (LTC), 0.77%
– Bitcoin Cash (BCH), 0.73%
Previously, the Grayscale Large Cap Fund added ADA, the native coin of the Cardano blockchain to its index.