Guarda Wallet Users Can Now Buy XinFin Network's XDC Tokens via Credit/Debit Card, Apple Pay, Wire Transfers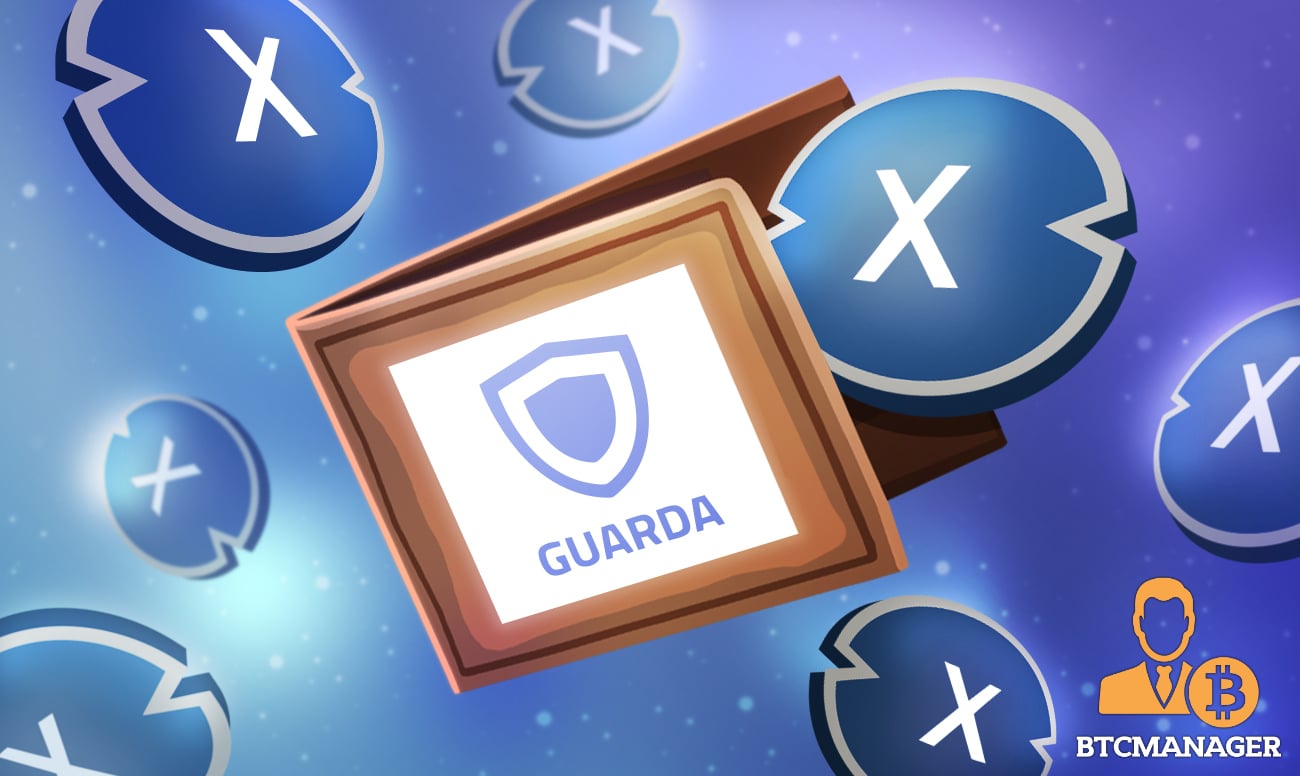 Users of E.U-licensed Guarda Wallet can now acquire XinFin Network's XDC tokens straight using fiat currencies after activating the Instant Buy feature, as per a press release on July 30.
XDC Instant Buy Feature in the Guarda Wallet Bootstraps Adoption
The integration is welcomed and forms a big part of driving the adoption of XinFin Network's infrastructure. With more accessible channels for acquiring XDC utility tokens, it opens up the platform to a bigger, global audience, "bootstrap adoption and network effects," according to the blockchain's co-founder, Ritesh Kakkad.
Guarda wallet users can quickly purchase XDC tokens because of their partnership with Simplex. The platform claims to have created a global fiat onramp using credit and debit cards without zero chargebacks. Since its launch, Simplex has worked with leading cryptocurrency exchanges, including Binance and Huobi, providing reliable fiat infrastructure to the crypto world. 
Its users can use the instant buy feature to purchase the XDC token using credit/debit cards, Apple Pay, and instant wireless bank transfers. As Guarda's technical partner, Simplex draws from its deep expertise to ensure a smooth conversion process.
Commenting, Paul Sokolov, CEO of Guarda Wallet, said:
"We believe in the XinFin mission and support the project and are very happy to be offering a sleek and easy integration to buy XDC on our app instantly. The importance of a good user experience should not be understated. Many users want something simpler than placing orders on an exchange, and that's the need we are satisfying through a partnership with Simplex."
Similar sentiments were echoed by Ritesh Kakkad, co-founder of XinFin Network. He said:
"It's important to make XDC as widely available as possible to bootstrap adoption and network effects, and to that point we're very excited for this new stage of the partnership with Guarda Wallet."
What is the XinFin Network?
The XinFin network is a hybrid blockchain backed by a community of developers, investors, and users drawn from across the globe, focused on providing a secure platform for enterprises. 
Businesses can readily deploy real-world, high-impact dApps in a conducive, compliant, and regulatory-friendly environment to offer several solutions in various industries, including healthcare, supply chain, or finance.
Notably, the project picks off from where JP Morgan left with its Quorum project. The enterprise platform was a private blockchain based on Ethereum's code and was acquired by ConsenSys in August 2020. XinFin Network developers are reviving the project using the XDPoS consensus algorithm, which guarantees high performance while focusing on driving blockchain adoption among enterprises.