Hackers Looted Almost $2 Billion From Crypto Projects in H1 2022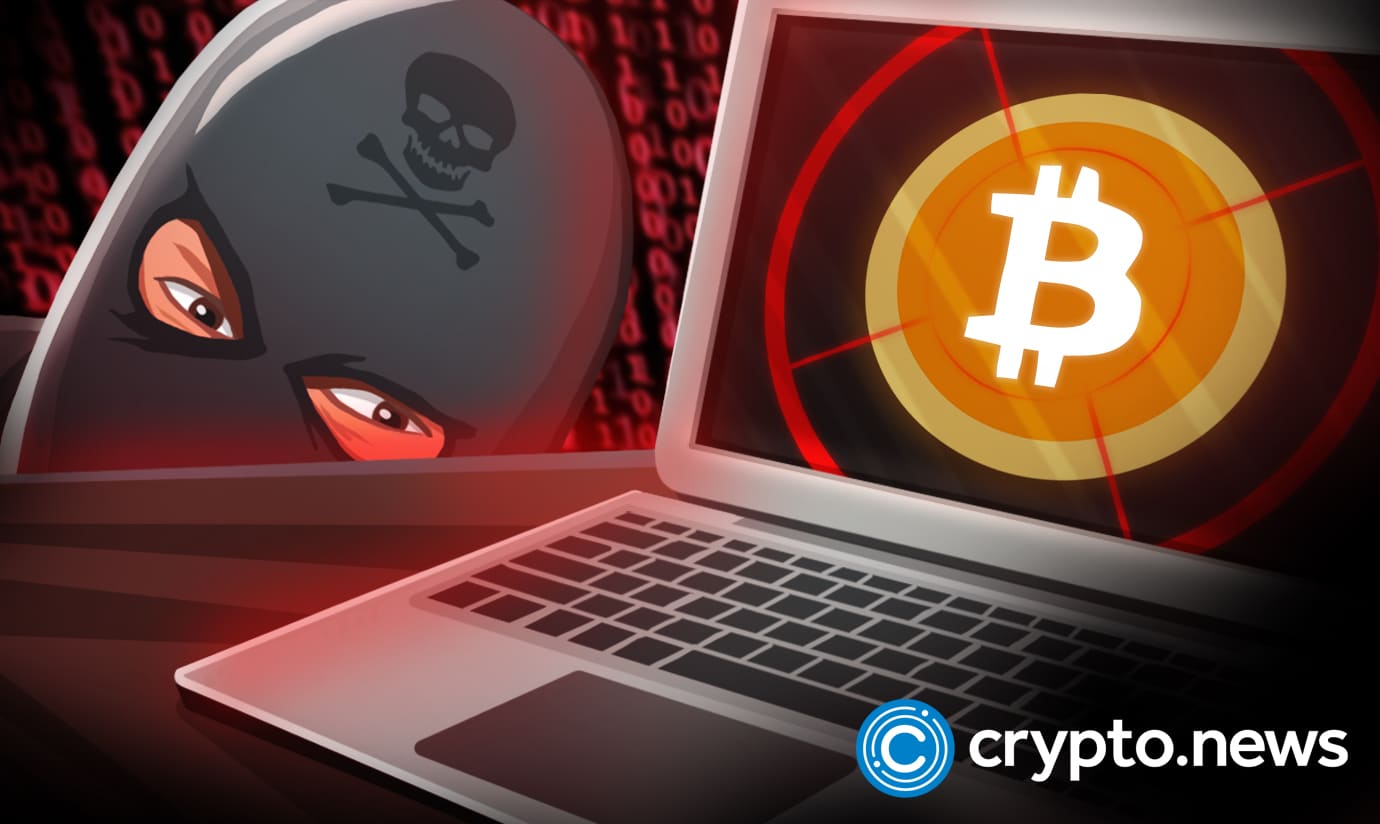 While the cryptocurrency market and Bitcoin (BTC), its flagship asset, have been struggling in the first half of 2022, a study shows that criminal activity in the sector has increased substantially during this time.
Crypto Hackers Stole $1.97 Billion in H1 2022
According to a report on July 5, hackers have stolen $1.97 billion from 175 crypto projects since January 1, 2022. The Ethereum (ETH) ecosystem was the most vulnerable to these attacks, losing more than $1 billion in 32 cyber attacks.
The most catastrophic event was the cybercriminals' theft of more than $600 million in ETH and USD Coin (USDC) from Ronin, an Ethereum sidechain developed for the popular P2E blockchain game Axie Infinity.
Based on data supplied by SlowMist Hacked, an analytics platform that collects precise information regarding reported cyber assaults on blockchain projects, the Solana (SOL) blockchain came in second place.
Solana lost $383.9 million in five incidents, the largest of which occurred as a result of an exploit of the decentralized finance (DeFi) platform Wormhole.
The Binance Smart Chain (BSC) is ranked third, with members losing $141.4 million in 47 attacks in the first half of 2022, the largest number of such occurrences within all crypto projects.
Likewise, NFT projects were not immune to cybercriminals, which caused $84.6 million in losses over 45 incidents. Four separate cyber-heists resulted in the theft of $35.8 million from crypto exchanges, while crypto wallets lost $263,382 in two incidents.
Cybercrime Linked to Crypto Projects Doubles
Indeed, crypto project-related cybercrime nearly doubled during the first half of 2022, with the number of these incidents increasing by 94 percent, from 90 in the first half of 2021 to 175 in the same period in 2022.
The first quarter of 2022 had 79 hacking incidents, a 108% increase over the same period in 2021, which saw 38 incidences. Meanwhile, the second quarter of 2022 saw 96 attacks, an 85% increase from the second quarter of 2021.
Finally, the research stated that the occurrence of cybercrime attacks grew by 22 percent, or more than one-fifth, between the first and second quarters of 2022, with May being the worst month for crypto projects in this regard, with 37 incidents documented.
However, According to Chainalysis, a blockchain analysis business that specializes in crypto and blockchain analysis, only 0.15% of all cryptocurrency transactions in 2021 were involved with some form of criminal activity. According to the UN, between 2%-5% of traditional fiat (cash), or $800 billion to $2 trillion in current US dollars, was linked with some form of criminal activity.
$5.8 Billion in Consumer Fraud Losses
According to a report from the Federal Trade Commission (FTC), consumers lost a record-breaking $5.8 billion to fraud in 2021, representing a 70% year-over-year rise.
The losses were caused via a variety of schemes. The majority of the cases were impostors or fraudsters who stole money from victims by acting as romantic interests, government personnel, relatives in need, tech-support professionals, or others, such as representatives of corporations or charities.
Among the over 2.8 million frauds reported to the FTC's Consumer Sentinel Network in 2021, there were nearly 1 million impostor scams. Losses from impostor fraud increased to $2.3 billion in 2021, up from $1.2 billion in 2020.
In addition to impostor scams, the FTC reported that the top four most common complaints received covered online shopping, prizes, sweepstakes, and lotteries, internet services, and business and employment opportunities.
In 2021, consumers reported $392 million in losses from online shopping, up from $246 million the previous year. The average loss in investment-related fraud was $3,000. Foreign money offers and counterfeit check frauds resulted in a median loss of $2,000; business and employment opportunity fraud resulted in a loss of $1,991.
The major losses comprised bank transfers or payments ($756 million) from victims' accounts; cryptocurrencies came next. Following those two methods, the most significant losses comprised wire transfers from companies like Western Union and MoneyGram, gift cards or reload cards, and cash.