HaloDAO Raises $3.5M Seed For Stablecoin Marketplace Protocol Targeting Crypto's Largest Market Opportunity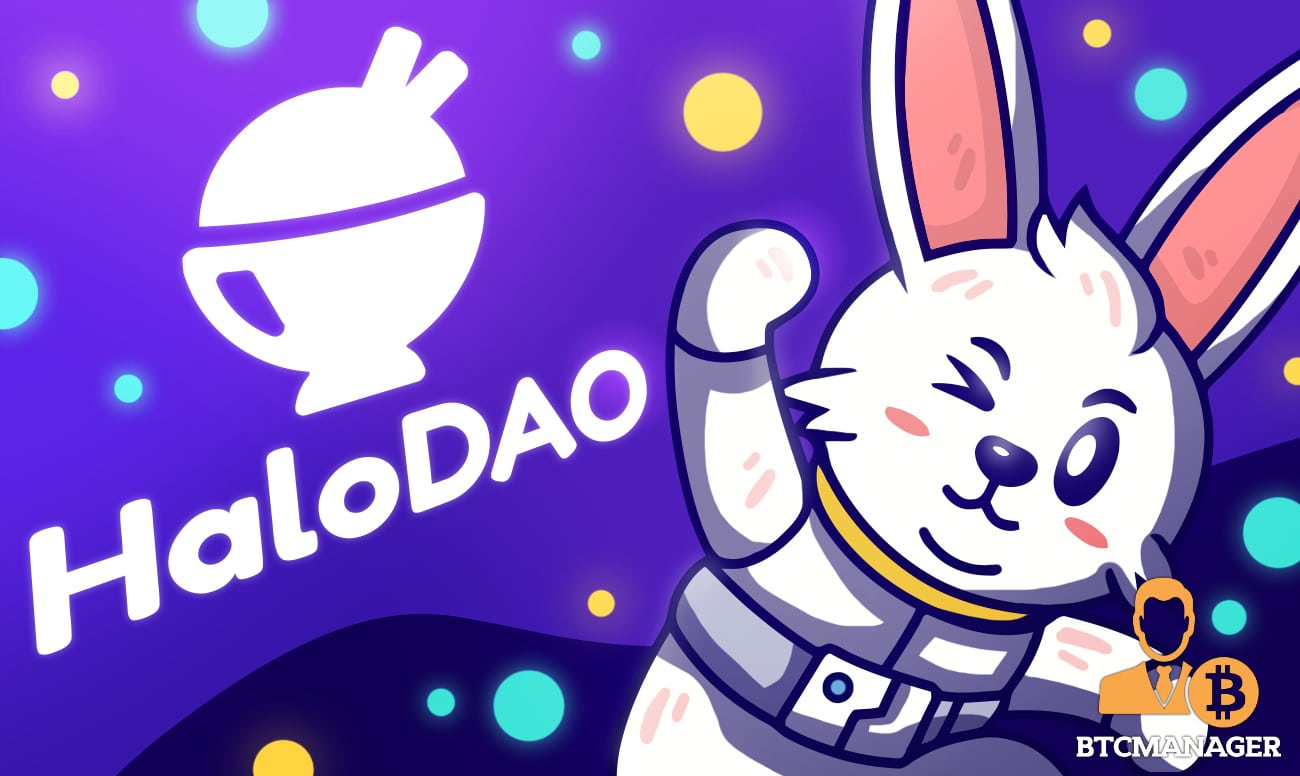 SINGAPORE, May 21, 2021 — HaloDAO, a decentralized finance protocol designed to address the growing demand for stablecoins, has closed a $3.5 million seed investment round led by Parataxis Capital. Additional funds participating in the round include QCP Soteria, GBV (Genesis Block Ventures), Spartan Group, NGC, CMS Holdings, LedgerPrime, Genblock, Petrock Capital and others. Notable angels that invested in the round include Gustav Arentoft (MakerDAO), Dovey Wan (Primitive Crypto), Ajit Tripathi (Aave), Richard Dai (ex-DRW/Cumberland), and Yield Guild Games.
HaloDAO, founded by Yong Jun Ming and Christopher Verceles, formerly of ConsenSys,  aims to create liquid DeFi markets for stablecoins beyond the US Dollar, which has so far dominated currency trading pairs across centralized and decentralized markets. The protocol will focus initially on asset-backed stablecoins for Asian currencies. 
HaloDAO will create an all-in-one DeFi ecosystem for swapping, borrowing, lending and yield generation. By integrating the currencies into all major financial primitives and incentivizing liquidity via farming, HaloDAO can rapidly expand local stablecoin liquidity and open the world of DeFi to users living in Asia and rapidly widening this access to users everywhere else.
"Asia has one of the most tech-savvy and blockchain-aware populations in the world and will likely reach mass adoption of digital assets before other regions. We believe that HaloDAO is building a scalable platform that will enable end-users in this and other regions to significantly benefit from this nascent technology. The HaloDAO team brings a unique mix of blockchain development experience and regional expertise that positions it to bring a much needed project to the market. We look forward to continuing to support the project as it builds and scales out," said Julian Gropp, Portfolio Manager at Parataxis Capital and Advisor to HaloDAO.

"As we see increasing adoption from institutions, corporates and regular investors, HaloDao would function as a much-needed platform to facilitate the convergence of traditional finance and decentralised finance." said Darius Sit, Co-Founder and CIO of QCP Capital.
At time of launch, HaloDAO will support three stablecoins native to the Asia-Pacific region, including the Hong Kong dollar-pegged TrueHKD (THKD), Singapore dollar-pegged XSGD and Indonesian Rupiah-pegged BIDR, with additional stablecoins coming online in the near future. HaloDAO aims to support regulated and asset-backed stablecoins, avoiding the complexity of over-collateralized synthetics and benefitting from their positive regulatory positioning. 
The promise of DeFi is particularly relevant to start in the APAC region due to its relative lack of access to global financial markets and basic financial services, especially for retail consumers. With high fees, increased capital controls and lack of liquidity for cashing out USD, utilizing local currencies vastly simplifies access to DeFi yield opportunities for corporates and consumers. In addition, local currencies are more integrated into the regional economic outlook and present an attractive store of value amid a weakening US Dollar.
"We are on a mission to create an asset agnostic global liquidity network by promoting the utility of domestically-available asset-backed stablecoins. This will expand access to DeFi products for the benefit of everyday users in the region while ensuring that money flows enter the system via regulated players. This is how we will bring the next $500 billion into the crypto economy," said Jun Yong, Chief Protocol Contributor of HaloDAO.
About HaloDAO
HaloDAO aims to build inclusive Web 3.0 infrastructure to bridge traditional and permissionless finance. We do this by building a stablecoin optimized Automated Market Maker (AMM), to facilitate efficient, on demand currency exchange and a stablecoin specific lending market that provides high-interest yields on local currencies. 
About Parataxis Capital
Parataxis Capital is a multi-strategy investment firm focused on the digital asset sector. The Firm serves as the Investment Manager to the Parataxis Absolute Return Fund LP (a Delaware limited partnership), Parataxis Special Opportunities Fund Ltd. (a British Virgin Islands business company), and Parataxis Tactical Bitcoin Fund (a Delaware limited partnership). Parataxis Capital is a Service-Disabled Veteran-Owned Small Business, with headquarters in Hudson County, New Jersey.