HBAR Foundation Pledges $100 M to Support DLT-Based Sustainability Projects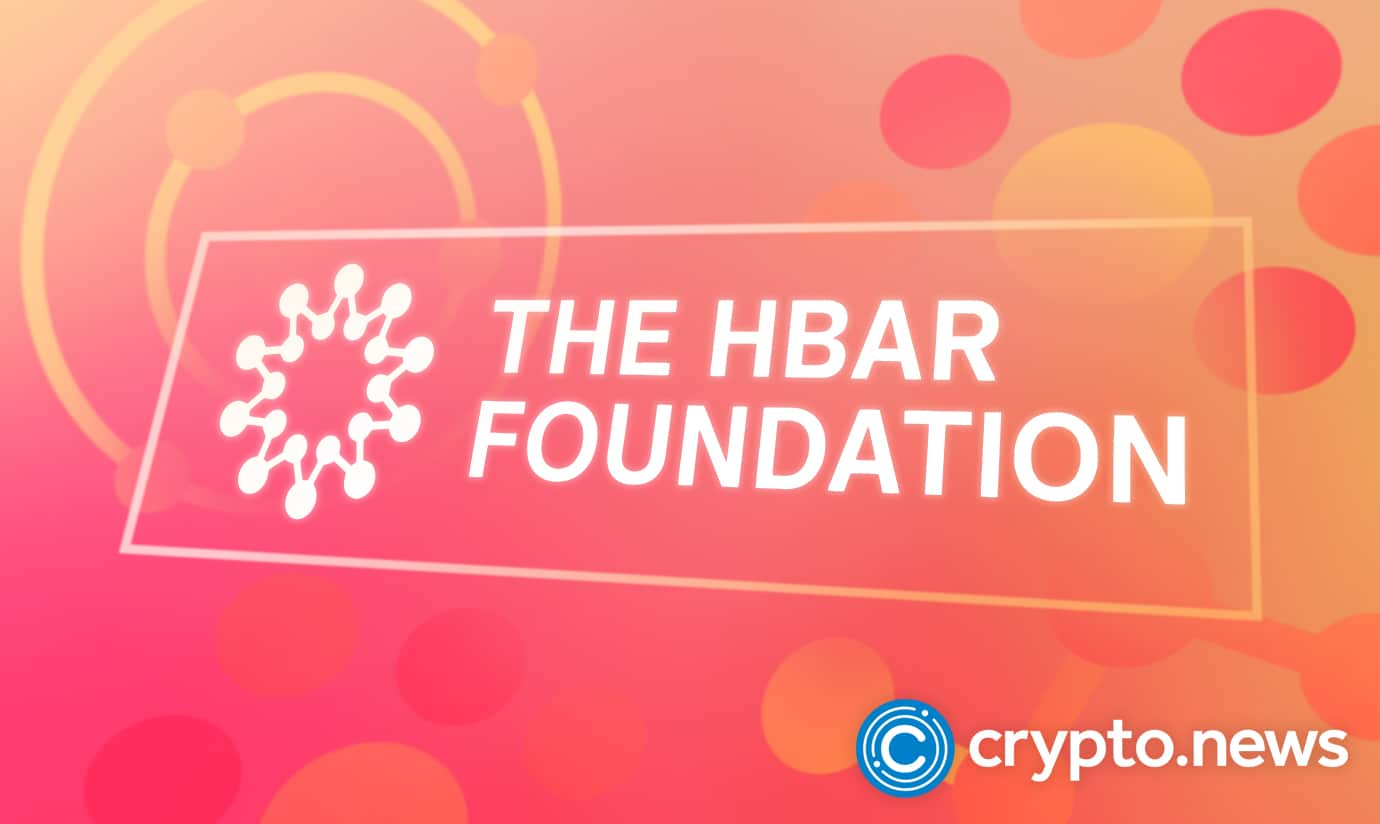 Hedera Hashgraph's HBAR Foundation announced yesterday the formation of a $100 million Sustainable Impact Fund (SIF). The funds will go towards solutions that utilize the Hedera DLT network and advance the UN Sustainable Development Goals (SDGs).
Hbar Aims to Address Environmental Woes
On March 10, distributed ledger business Hedera Hashgraph launched the Sustainable Impact Fund (SIF), a non-profit philanthropic arm that aims to support the development of climate-friendly solutions inside the Hedera ecosystem.
An open-source blockchain business named DOVU, based in Wales will get $100 million in funding to continue developing publicly accessible tools, such as their audit trail, to validate carbon offset data.
Dovu's carbon-focused market capitalization platform, a supporter of the crypto climate agreement, gathers a wealth of real-time quantitative data on all Ethereum-based projects, tracks and openly publishes their carbon debt based on transaction outputs, and proposes token prohibition measures through investments in Dovu's original property, dov.
USDC and Tether (USDT) are the top two stablecoins in terms of cost-to-offset valuations, with $64,514,997 and $11,361,957, respectively, while Wrapped Ethereum (WETH) is in third place with $2,722,699.
Dovu works with rural farming communities throughout the world to measure and report soil carbon concentration levels, establishing a circular economic model in which farmers have access to extract elements from the atmosphere and sell carbon credits. Returning it to the earth is highly recommended on the market. 
Hedera's Board of Directors approved the establishment of the HBAR Foundation in mid-September of last year following a successful vote two months earlier. First, council members decided to allocate 5.35 billion of the Hedera Token's Token Treasury – a total value of $2.5 billion at the time – for investments in various initiatives and developers working to improve the ecosystem's growth.
"The open-source guardian is the first of many steps in our investments in ESG markets and building the sustainability economy on Hedera. This will be a primary building block for application developers to scale quickly as the world adopts Hedera as the natural choice for scalable and transparent sustainability applications," said Wes Geisenberger, VP for Sustainability and ESG at the HBAR Foundation.
"This is going to continue to drive up the price of carbon – whether it's cheaper offsets or a higher quality, verified carbon credit. Therefore, it will be in the buyer's interest to reduce their carbon emissions in the first place; not it will get even more costly," he added.
Based on their website's data metrics, the HBAR Foundation has granted approximately $32.1 million to 19 initiatives in four different industries, each of which relies on some component of the algorithm of Hedera consensus. Some of the areas covered by this fund include payments and financial technology (fintech), cryptography, the metaverse, and the new Sustainable Impact Fund.
More than any other category, the Crypto Economy and Metaverse funds are home to famous firms such as Binance US, Bittrex Global, Huobi Global, and Moonpay. The Metaverse category comprises eight companies such as Venly and Tune.fm.
Some experts argue that carbon offsets are not so much preventative, but a means for firms to delay or prevaricate their environmental responsibilities, as some experts argue.
CTO Matt Smithies of DoVu described how the firm wants to maintain accountability and transparency across the ecosystem by employing tokenization on the blockchain to ensure traceability and traceability.
The smiths said this:
"Each actor participating in the audit trail will be recorded, allowing anyone who makes a purchase, whether an organization or an individual, to understand their journey from inception to retirement," before revealing how the imbalance between demand and supply ratio could have an impact on the industry.
HBAR Continues to Grow
Just last month, HBAR joined hands with Travala, the leading cryptocurrency-friendly travel provider. It was a big step towards helping innovators create on Hedera and HBAR.
HBAR as a payment choice on Travala is an excellent example of the Hedera network's low prices and quickness. In reality, this means that visitors can book excursions with confidence, knowing that their costs are accurate.