HerdX and UPS Complete First Blockchain-Verified Beef Shipment from U.S. to Japan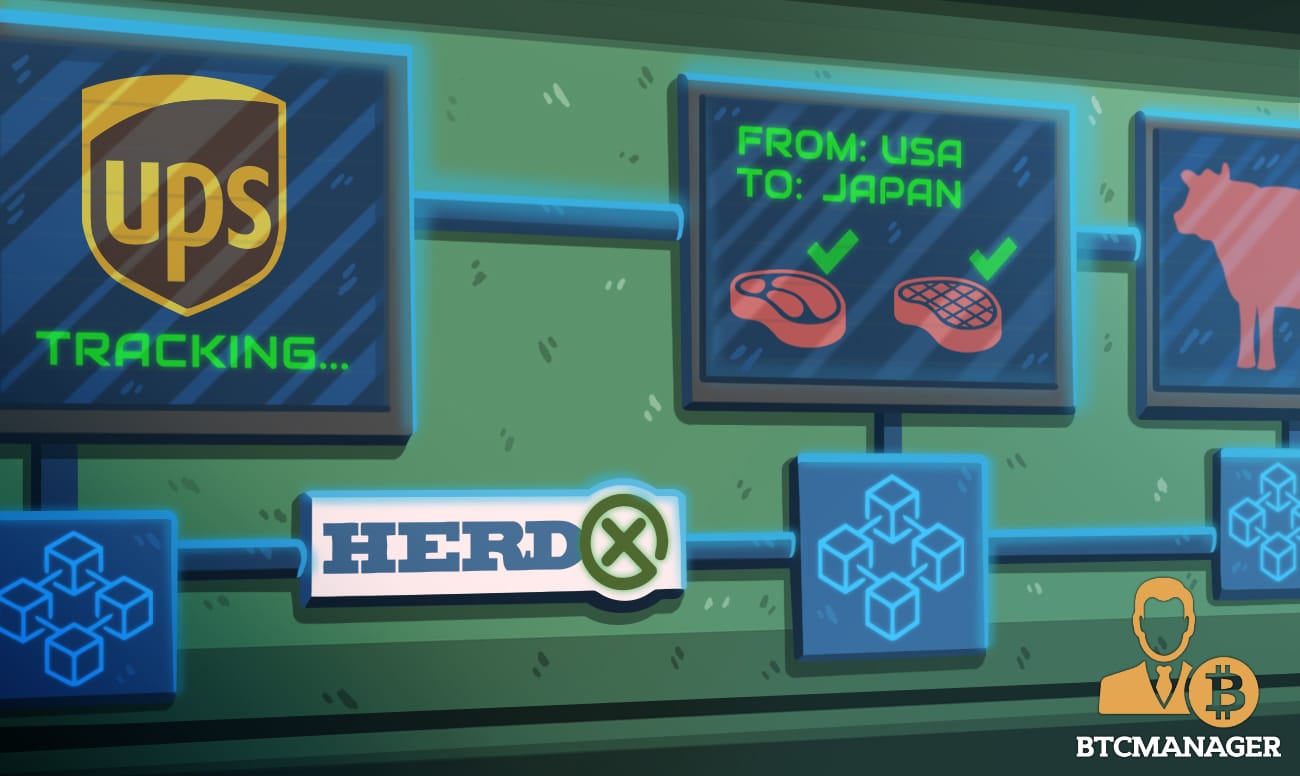 United Parcel Service (UPS), the American multinational package delivery and supply chain management company, announced on November 11 a collaboration with agri-tech solutions provider HerdX to develop a blockchain-based platform that improves quality assurance for beef products shipped internationally.
Blockchain and IoT for Food Traceability
UPS has created a custom integrated visibility tool that interacts in real-time with the HerdX Blockchain to give updates on the shipment journey of the product. The HerdX blockchain contains several specific details of an animal such as the date of birth, where it was raised and the state of health. This information allows farmers to monitor animals more efficiently, taking advantage of the combination of the Internet of Things (IoT) and Blockchain.
The two companies have already completed the first test which consisted of a shipment of beef from a farm in Kansas (USA) to an urban contemporary steakhouse in Japan.
The meat was packed with UPS Temperature True, a packaging option that monitors and records the product's temperature during shipment. The data collected by this device has been directly integrated into the HerdX blockchain and made available to customers of the Japanese steakhouse via QR codes.
In this way, the final consumers will have the possibility to know in a more transparent way the origin of the food they are about to consume.
Global Opportunity
The two companies see this collaboration as a great opportunity to standardize a process that still remains vague although there is apparently a great market demand.
UPS' brokerage and transportation department is now working with both U.S. and Japan regulators in order to obtain all certifications to make this delivery method compliant with the laws.
This collaboration opens up a scenario of infinite scalability for HerdX, which will now be able to offer its services to the entire network of UPS customers, present in over 220 countries.
At the same time, this is a great opportunity for American cattle producers who can rely on this international network to expand their production.
Romaine Seguin, President of UPS Global Freight Forwarding stated:
"We're committed to upholding HerdX's industry-leading quality assurance and traceability standards for all customers eyeing international growth moving forward."