HeroVerse – NFT Games Now Hit The Google Play Store & Mainstream Players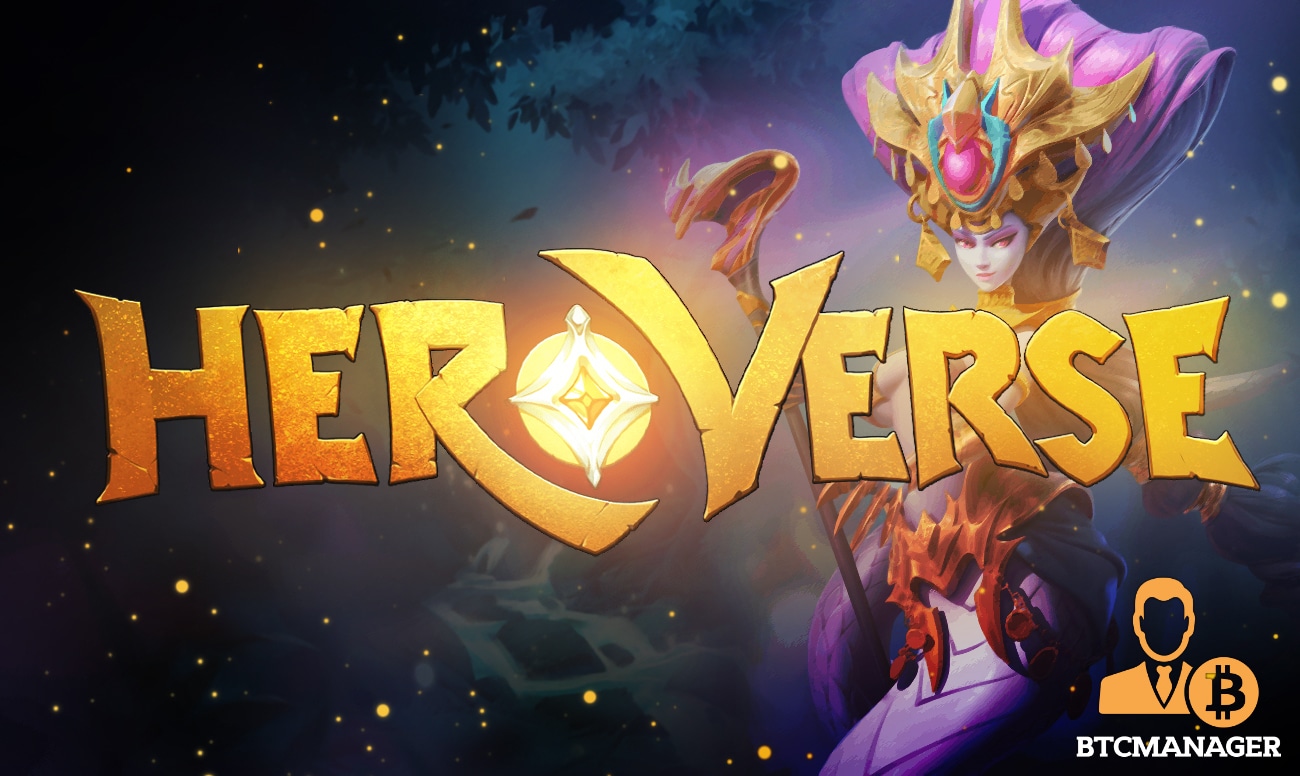 A day before the game launched, HeroVerse announced great news to create trust among its users, "HeroVerse's smart contracts are well-secured," reported by Hacken, a leading Security Consulting Company with an essential focus on blockchain security. To strengthen its product quality, recently HeroVerse announced that its official game is now available on Google Play Store. 
It is reported that only a few NFT games are approved by Google Play Store since the reviewing process requires multiple documents and explanations. Thus, being approved by Google Play Store is a new important step for any NFT Game in the blockchain universe. Taking the advantage of that important milestone, HeroVerse Game affirms its product quality and proves to be a potential and promising Play-and-Earn game for its players. Besides, Google Play Store launch will delight Android users. 
To download HeroVerse Game on Google Play Store, please visit HERE. From now on, HeroVerse Android players are able to enjoy the smooth gaming experience with stunning graphics and an easy-to-download method. 
After the game's approval on Google Play Store, HeroVerse is attracting a large number of new users approaching its project. Google's Android operating system has over a billion active users. Thus, the team hopes their launch on the Google Play Store will open up a whole new customer base of casual gamers, along with crypto-users. Last week, the HeroVerse Team decided to launch its Hero Box Sale Ver3 and successfully achieved its goal. 1,000 Hero Boxes were sold in five days, from November 17 to November 21. Its Hero Box Sale Ver3 event grabbed such a large attention that the total time boxes sold out was counted in seconds. Noticeably, on the third day of the event, 100 hero boxes were sold out in 3 seconds while on the fourth day, 100 boxes ran out in 4 seconds. 
Followed by approval of Google Play Store, HeroVerse is expected for the game approval of iOS so that users can search its brand name on those trusted stores to download the game more conveniently. 
Closing Thoughts
HeroVerse has just released its official product on November 11 with game downloads available for mobile (Android and iOS) and PC. After the game launched with a surge in HereVerse's native token, $HER, and its in-game token, $HES, HeroVerse is considered a promising play-and-earn project for its users. 
In addition, in the first 30 minutes of the release event, it is recorded that the number of HeroVerse game downloads reached 5,000 in more than 80 countries worldwide. To celebrate the Official Game Release, HeroVerse ran a Welcome New Members in-game event lasting for one week for its very first players to join. The event created a chance for players to get an extra 10% $HES in Daily Raid mode, which was a great opportunity for its users to earn a big bag of in-game tokens. 
To date, HeroVerse has achieved remarkable success during its before and post game release stages. With its great dedicated team, reliable products and clear milestones, HeroVerse is expected to ramp up even faster in the future. Needless to say, the game is on the way to prove to be a success story for its development team and a success project for its loyal users.