The History Behind How PrimeXBT Became The Pioneer In Copy Trading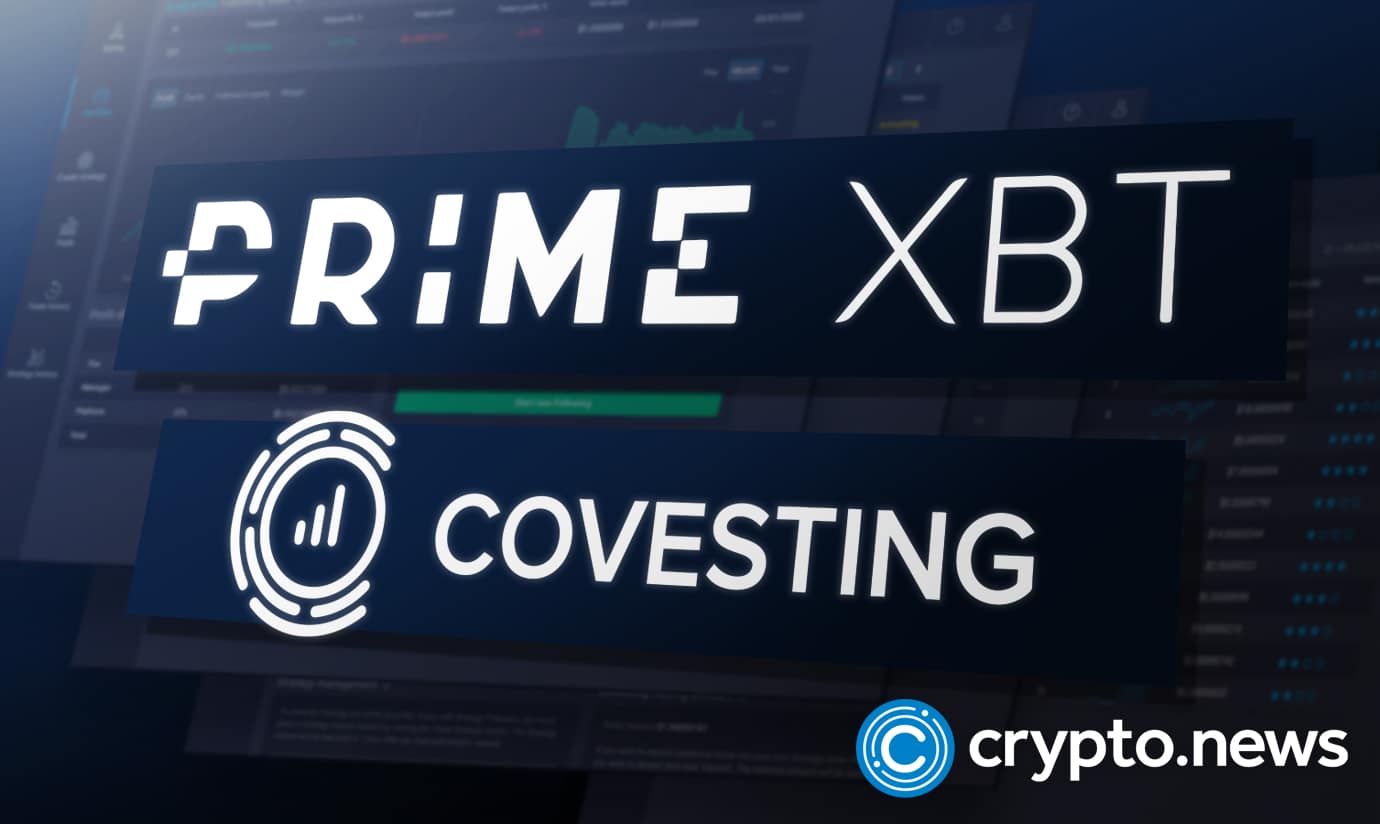 Today, PrimeXBT is known as a top trading platform with a world-class suite of trading tools that includes the Covesting copy trading module. The pioneer in the copy trading space has set the bar for all other platforms. But how did it all start?
We are taking a look back down memory lane at how PrimeXBT became the pioneer in copy trading, starting from the very early beginnings of the rapidly growing brand. Here is a closer look at the history of PrimeXBT, how Covesting got involved, and how it all began up until now.
PrimeXBT Launches During The Chill Of Crypto Winter
PrimeXBT first made its debut back in 2018 during the crypto bear market. While crypto platforms were struggling to retain users and maintain trading volume, PrimeXBT experienced runaway growth. Long and short positions made it possible for traders to profit from the ongoing downtrend at the time.
Today, another crypto winter is putting the platform back in the spotlight as traders seek ways to remain profitable during the brutal downturn in risk assets. PrimeXBT's pitch back then was that it provided professional trading tools from the world of traditional finance but made them accessible for crypto users.
These professional tools include leverage, stop-loss protection, built-in technical analysis tools, and more. The platform also operates on bank-grade infrastructure. Traditional assets eventually were added alongside crypto, followed by the introduction of copy trading.
Covesting B2B Partnership Heats Up Crypto Market
While PrimeXBT was building a strong foundation during the crypto winter, a licensed and regulated fintech developer from Europe named Covesting had begun to shutter its exchange services to focus on B2B partnerships. The company was essentially looking for a partner platform with a built-in audience that could utilize the copy trading solution Covesting was building.
A B2B partnership between PrimeXBT and Covesting was established, and the rest was history. It has since become one of the most successful synergies that finance has ever seen. The Covesting copy trading module made its debut as a public beta while both companies implemented and stress-tested the feature.
In 2020, the finalized feature was launched for all users. The Covesting copy trading community quickly expanded as word of mouth began to spread, and traders started showing off their PnLs on social media. Over the next two years, the platform would regularly appear in the news when a strategy manager had achieved a significant milestone. One trader earned as much as 90,000% ROI and made headlines across the industry.
PrimeXBT And Covesting: The Perfect Pair For Traders
The Covesting copy trading module is a peer-to-peer experience where experienced traders can become strategy managers. Less experienced traders can follow those with a greater chance of survival. Using their skills, strategy managers must fight their way to the top of the Covesting leaderboards. Followers must use the fully transparent performance metrics to pick and choose which strategies to follow.
Followers make money without all the stress and hard work. At the same time, strategy managers get a cut of any successfully copied traders to keep their interest and create an additional income stream. Both followers and strategy managers can enable COV utility token memberships which activate several account-level benefits.
The Covesting copy trading module is regularly improved, with the development team recently enabling COV token for use in margin trading, strategies, and more. The COV utility token is the native crypto token to the Covesting ecosystem. It also unlocks up to a 2x boost in variable APY in another Covesting and PrimeXBT partnership-produced feature, Covesting yield accounts.
Conclusion: How PrimeXBT And Covesting Copy Trading Came To Be
PrimeXBT has since made itself a pioneer in the copy trading space and set the bar for the rest of the competitors trying to capitalize on the popular niche that's exploding in popularity. After the recent crypto selloff, many traders and investors are ready to give up and capitulate. Rather than get out of the market and miss out on any potential opportunities, consider following a skilled strategy manager and copying their trades instead.
Strategy managers have access to the PrimeXBT world-class suite of trading tools and more than 100 different trading instruments. The list includes Bitcoin, Ethereum, gold, oil, S&P 500, and so much more. A free mobile application for Android and iOS devices lets users stay on top of positions and even their Covesting portfolio while on the go.
PrimeXBT is a pioneer and innovator in many ways, and there is no telling what useful feature they'll soon disrupt the finance industry with next. Don't miss out on some of the most powerful tools around. Try PrimeXBT and Covesting copy trading today.