Hodlmoon is Making a Small Fortune from 'Ugly Crypto Sweaters'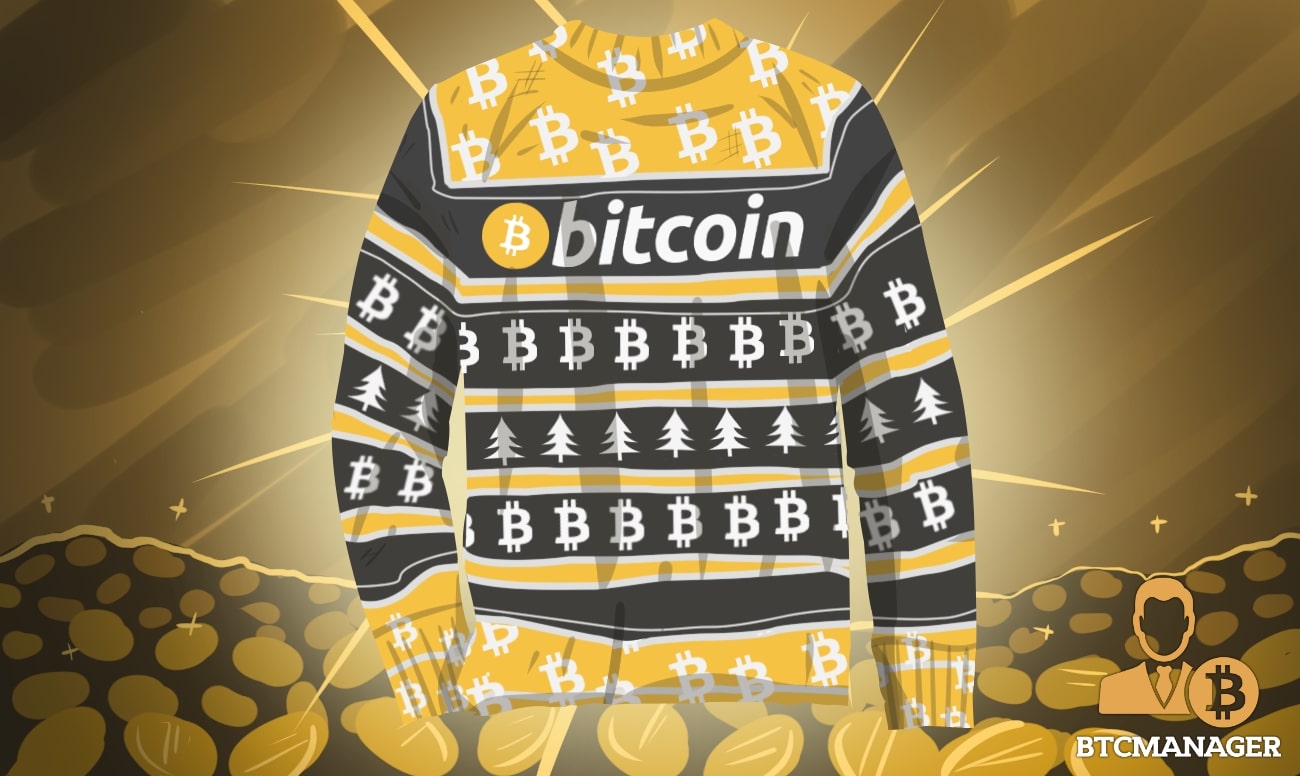 You may have heard of companies that turned their stocks into hot buys just by changing their name to include the word 'blockchain.' Now, a new clothing company has caught the cryptocurrency bug and is generating substantial revenues from the sale of 'ugly' crypto-themed sweaters.
Hodlers Fashion
The business at the sweater manufacturing company, UglyChristmasSweater.com as the name implies used to be seasonal. But all that has changed now as the company's bitcoin-themed cardigan is keeping the fashion in vogue all throughout the year.
The fully-knit sweatshirts are embellished with the logos of established blockchain-based virtual currencies such as the world's pioneer crypto, bitcoin, as well as valuable altcoins like ether and litecoin. The garments are fondly called "ugly crypto sweaters."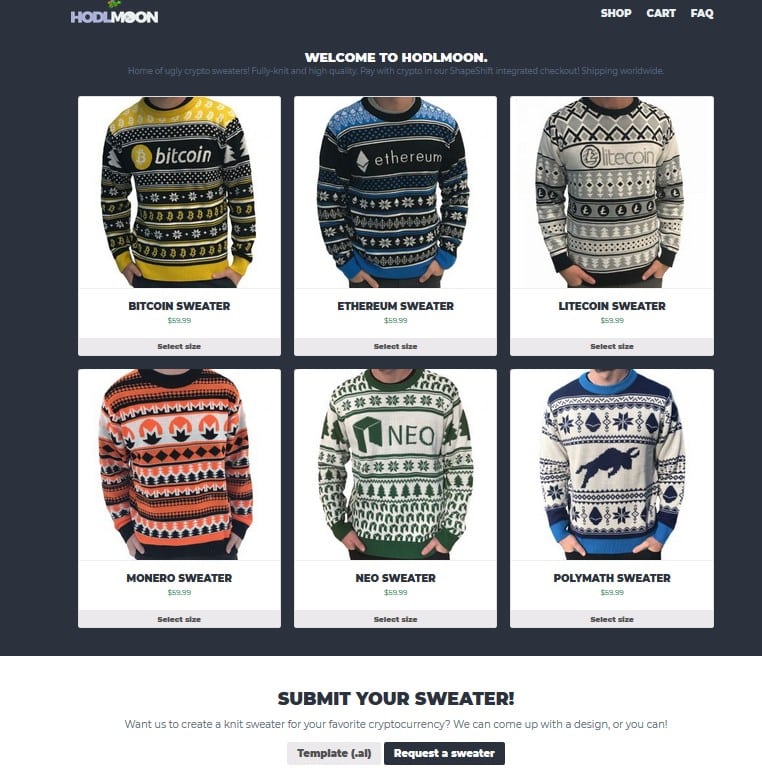 Cryptocurrency enthusiasts can request sweater to be made for their favorite crypto (Source: Screenshot)
Inspired by the Crypto Craze
The ugly crypto sweaters are manufactured by Hodlmoon, which is a spinoff of UglyChristmasSweater.com. It has seen a pent-up demand from the entire cryptosphere. Back in 2017, when the digital currency markets experienced a sharp bullish rally, the firm sold over 2,000 sweatshirts.
According to Business Insider, Zac Cohen, a web developer at UglyChristmasSweater.com claims he got inspired to create the successful sweaters when the one bitcoin he bought for just $100 in 2013 skyrocketed to a massive $5,000 in 2017.
Cohen hinted that he invested in bitcoin only because he loved the idea behind it, "I was just like, I'm going to buy one, so I can say I have one of 21 million."
Good for Business
While everyone was captivated by bitcoin and altcoins, Cohen clearly saw a possible business opportunity for his employers. He promptly introduced the idea of ugly-crypto-themed sweaters to the company's owners, brothers Fred and Mark Hajjar. They loved the idea and gave Cohen creative control over a spin-off company known as Hodlmoon.
After the initial samples of the clothing were sent from the firm's factory located in China, Cohen shared a photo of the sweaters emblazoned with Bitcoin and Ethereum logos on Reddit. It became an instant success on the social media platform, attracting 2,000 "upvotes," Reddit's version of "likes."
Cryptocurrency entrepreneur and father of the co-founder of Ethereum, Vitalik Buterin also shared a photo of himself wearing Hodlmoon's Ethereum-themed sweatshirt on Twitter.
Cohen said his ugly crypto sweater has been an enormous success so far, thanks to the passionate community of virtual currency investors. "It's a niche inside a niche," he said. Cryptocurrency is the rave of the moment, and nobody wants to be left behind in the crypto movement.
Hodlmoon is not the only instance of a business moving its focus toward crypto-themed products. On April 14, 2018, BTCManager reported that luxury pen manufacturer, Ancora had launched its exquisite Ethereum-themed pens, following the success of its Bitcoin pens.