Holding Gold through Cryptos in 2022 with AABB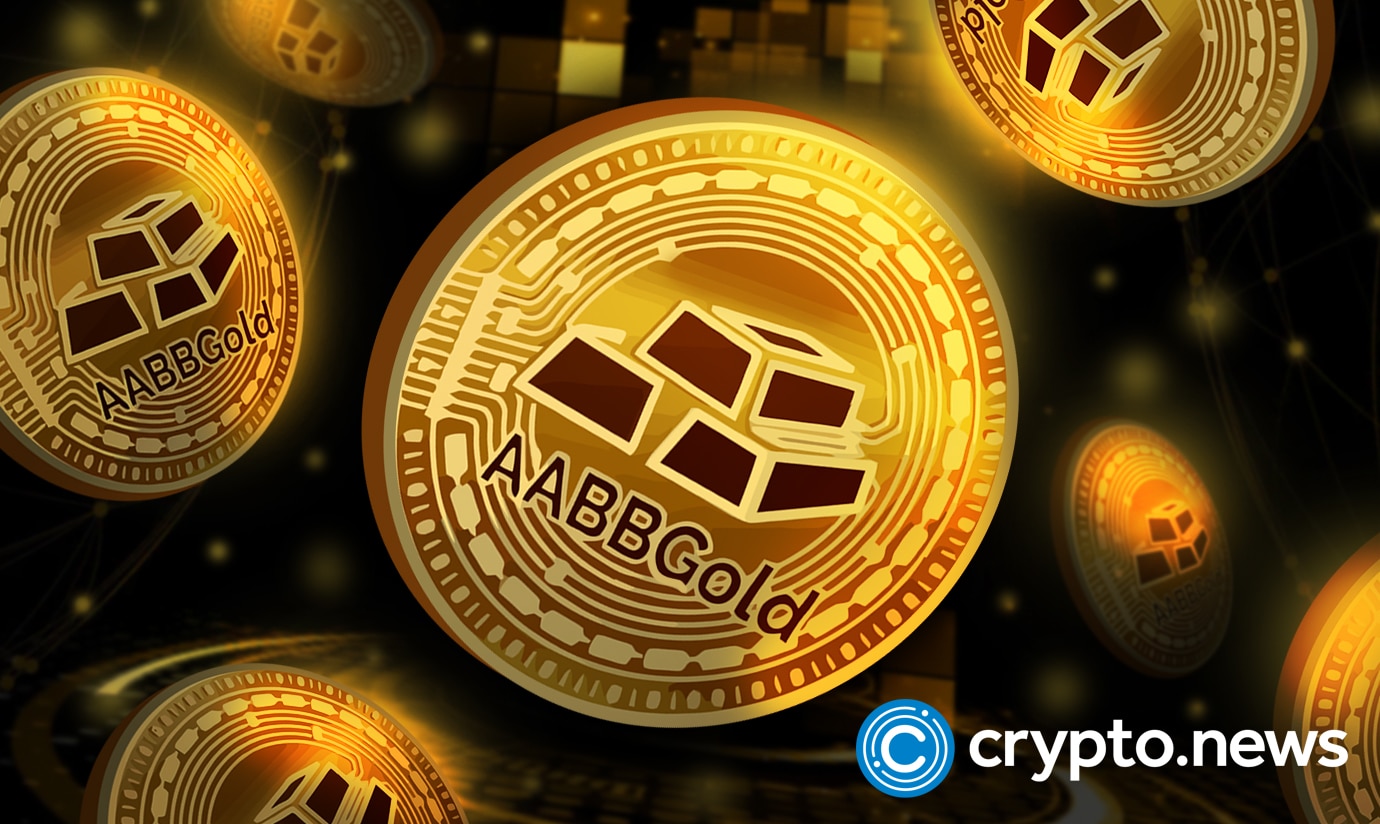 With the evolution of financial markets, some investors may be tempted to believe gold is no longer an attractive asset. The truth appears to be different, with the latest inflation increases bringing gold bulls back into the market.
With its expertise in the gold market, Asia Broadband, Inc.(OTC:AABB) has recently joined the crypto market. The company issued a token, AABB Gold (AABBG), and backed its value with gold reserves.
AABB bets that crypto investors will want to move their funds on gold-backed coins as inflation rises.
Why Do Some Investors Love Gold?
Naturally, a wise investor will consider whether or not they should invest in this specific asset. As an inert metal that doesn't pay interest, investors may often ignore gold's financial potential.
Although gold is no longer a medium of exchange, everyone is aware of its historical significance as a store of value. The world considered gold as money for a more extended period than any modern currency.
One of the most important promises of money is its long-term store of value feature. Historically, no other currency was able to deliver on this promise like gold.
Long-term value investors have turned to gold as a safe haven since the turn of the twentieth century. In the short term, fiat currencies have sometimes outperformed gold in terms of growth. However, gold has largely outperformed any modern fiat currency over the long term.
Gold has long been a way to protect against inflation. Many investors see gold as an excellent choice as a long-term inflation hedge.
Money loses purchasing power as a result of an increase in inflation. All major currencies have deteriorated in value over the long term compared to gold's value.
You may preserve your savings amid economic downturns by investing in gold. As the crisis worsens, gold might shift from a protective tool to an aggressive profit generator.
How Does the Gold-Crypto Link Work?
Cryptocurrency gold-pegged tokens are essentially stablecoins backed by real gold. This category is less volatile than other well-known cryptocurrencies.
Cryptocurrencies backed by fiat money "or "stablecoins" are gaining traction in this fast-paced era. Fearing an increase in inflation, cryptocurrency investors are increasingly turning to gold-pegged tokens.
Gold-pegged cryptocurrencies appeared in 2017 when analysts started comparing the price of Bitcoin and the value of gold. The debate sparked a desire among investors to use gold as a safe-haven asset, even in the crypto world.
The market considers these tokens as "stable" because their value cannot fall below that of gold. Note that this limit simply acts on the downside risk. These cryptocurrencies have the potential to outpace gold in value.
This built-in stop-loss provision makes gold-backed coins attractive to risk-averse traders.
AABB's Entrance Into the Crypto World
Lately, AABB has attracted investors with its AABB Wallet and cryptocurrency exchange launches. In the context of getting a foothold in new markets, the company's management is likewise interested in the NFT world.
Global metals distribution is the primary objective of Asia Broadband. Recently, Asia Broadband's mine in Mexico's Tequila region began production.
The capacity of the processing mill is stepping up from 50 tons per day (TPD) to 100 TPD. The management explained that this operation is possible through a retrofit enhancement.
The management is looking toward expanding its manufacturing and processing capabilities significantly. Mining equipment automation and efficiency advancements will substantially impact large-scale mining operations.
PayAABB Joins a Comprehensive Crypto Ecosystem
In order to complete this project, the management is adding a payment gateway to the company's product offer. Cryptocurrency enthusiasts dream of a future when tokens become a daily form of payment. PayAABB is a new service aiming to expedite the arrival of this future.
AABB Wallet users will be able to make B2B and B2C payments using the project's Merchant API. With this solution, businesses will manage to accept cryptocurrency payments from their consumers for the first time.
Can Stagflation Bring Investors Back to Gold?
The latest economic data tell us that a global stagflation phase appears to be a real possibility. For those who are not familiar with the term, we may think of stagflation as the mix of two phenomena:
A low (or negative) economic growth.
A protracted period of high inflation.
"Stagflation" comes from the terms "stagnation" and "inflation." Investors are right in fearing this event, as we would find in a particularly tricky period. Central banks would need to act (as they are already starting to do) to bring the economy back on track.
Central banks would need to increase interest rates to reduce inflation or keep them low to boost growth. The trade-off between economic growth and inflation is famous in the academic world.
In such a complex context, investors are looking at gold as a way to protect their investments. In these modern times, cryptocurrencies have also made their glorious entrance into the gold industry.
Key Takeaways
Traders can experiment with hedging against inflation without moving their funds out of the crypto market. AABBG is a fast-evolving project that can rely on a large amount of gold as a backup asset.