Horizen partners with Ankr to drive EON's accessibility and scalability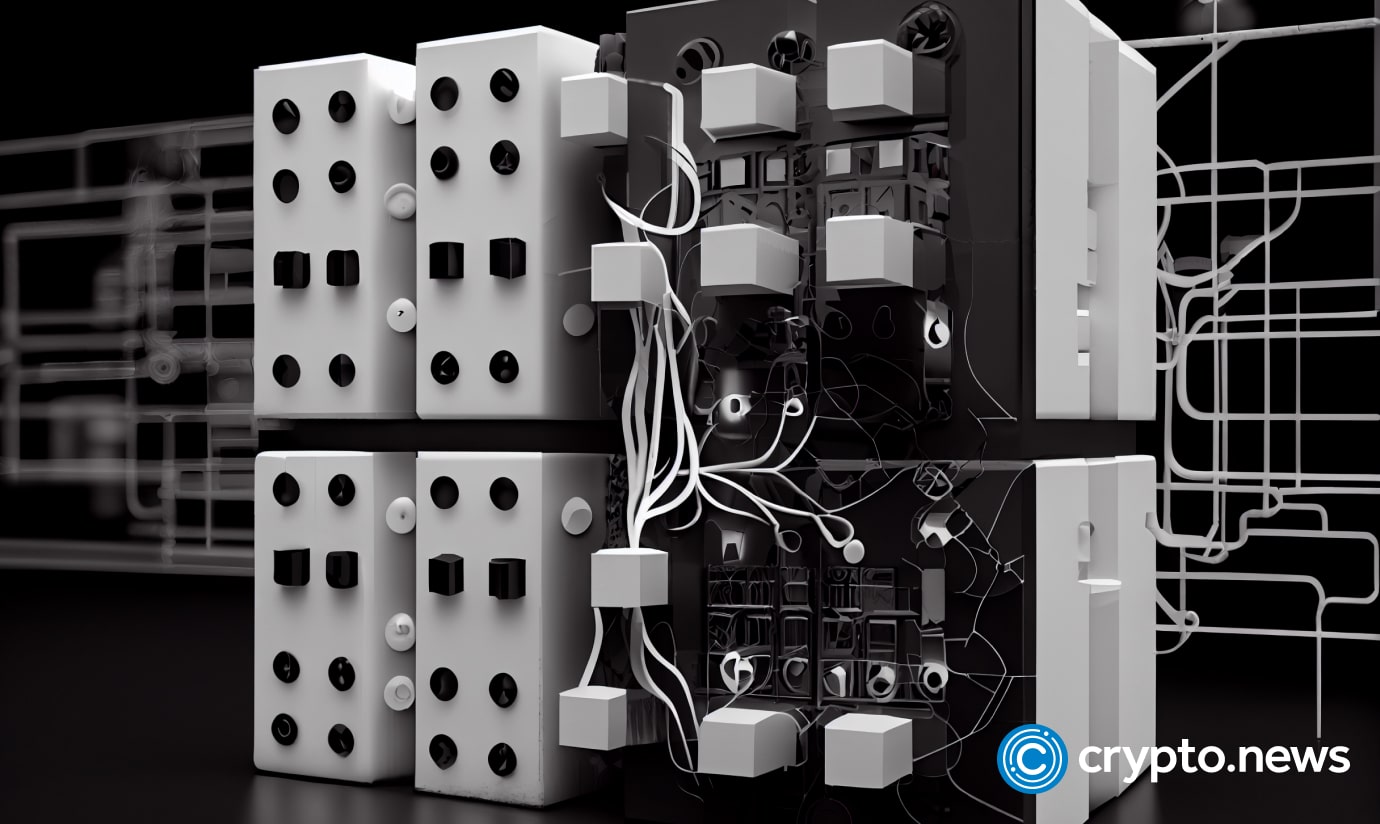 Horizen, a leading layer-1 blockchain, has announced a strategic partnership with Ankr, a web3 infrastructure and cross-chain staking platform, making it the first Remote Procedure Call (RPC) provider for EON.
Ankr enables EON's smart contracting
EON, a smart contracting platform built on Horizen's scaling protocol, Zendoo, is designed to be compatible with Ethereum's Virtual Machine (EVM). It is a pioneer sidechain within the Horizen ecosystem.
The collaboration aims to establish Ankr as the first Remote Procedure Call (RPC) provider for EON, that would facilitate communication channels between programs on the EON platform.
The partnership is set to improve accessibility, scalability and reliability to the rapidly growing EON ecosystem, making features like decentralized finance (DeFi), gaming, and non-fungible tokens (NFT) accessible to all users.
The scalability and efficiency would be achieved by leveraging Ankr's state-of-the-art Web3 infrastructure, and its high-performance RPC node infrastructure, allowing EON to handle any load request. It would also allow EON to optimize its performance and accessibility for developers and end-users.
Ankr's range of developer tools would empower developers to build innovative, secure, and efficient decentralized applications on EON, capable of interoperability across various domains.
Ankr's suite of developer tools, including the Liquid Staking SDK, Web3 Gaming SDK, and AppChains As a Service. These tools would enable dapp developers to create and deploy smart contract applications on EON.
Horizen's EON ecosystem is currently live on Gobi, its permanent public testnet, and is supported by a network of products, integrations, and tools, including the newly integrated Ankr services. The collaboration would set the stage for introducing a multitude of dApps and services to the EON ecosystem.
The combination of EON's EVM compatibility, Horizen's zero-knowledge (ZK) enabled protocol, Zendoo, and Ankr's Web3 infrastructure would create a permissionless and customizable blockchain, capable of cross-chain interoperability.
Fostering mass adoption
Regarding the partnership, Rob Viglione, the co-founder of Horizen said:
"The collaboration between Horizen and Ankr will significantly enhance the EON ecosystem's capabilities, delivering unmatched value to developers and users alike. Ankr's cutting-edge technology and suite of developer tools will not only bolster EON's scalability and accessibility but also empower our developers to create innovative, secure, and efficient dApps across various use cases."
Josh Neuroth, the head of product at Ankr added:
"Our collaboration with Horizen is a testament to Ankr's dedication to developers looking to build innovative solutions upgraded by the zero-knowledge movement. By providing readily accessible connections to EON, Ankr can assist in powering the leading edge of smart contract technology as it plays a vital part in scaling Web3 to the next billion users."
With this partnership, Horizen and Ankr aim to foster innovation and advance the capabilities of smart contract technology, propelling the web3 space towards mass adoption.
Disclosure: This content is provided by a third party. crypto.news does not endorse any product mentioned on this page. Users must do their own research before taking any actions related to the company.