How Aavegotchi Pushes NFTs Forward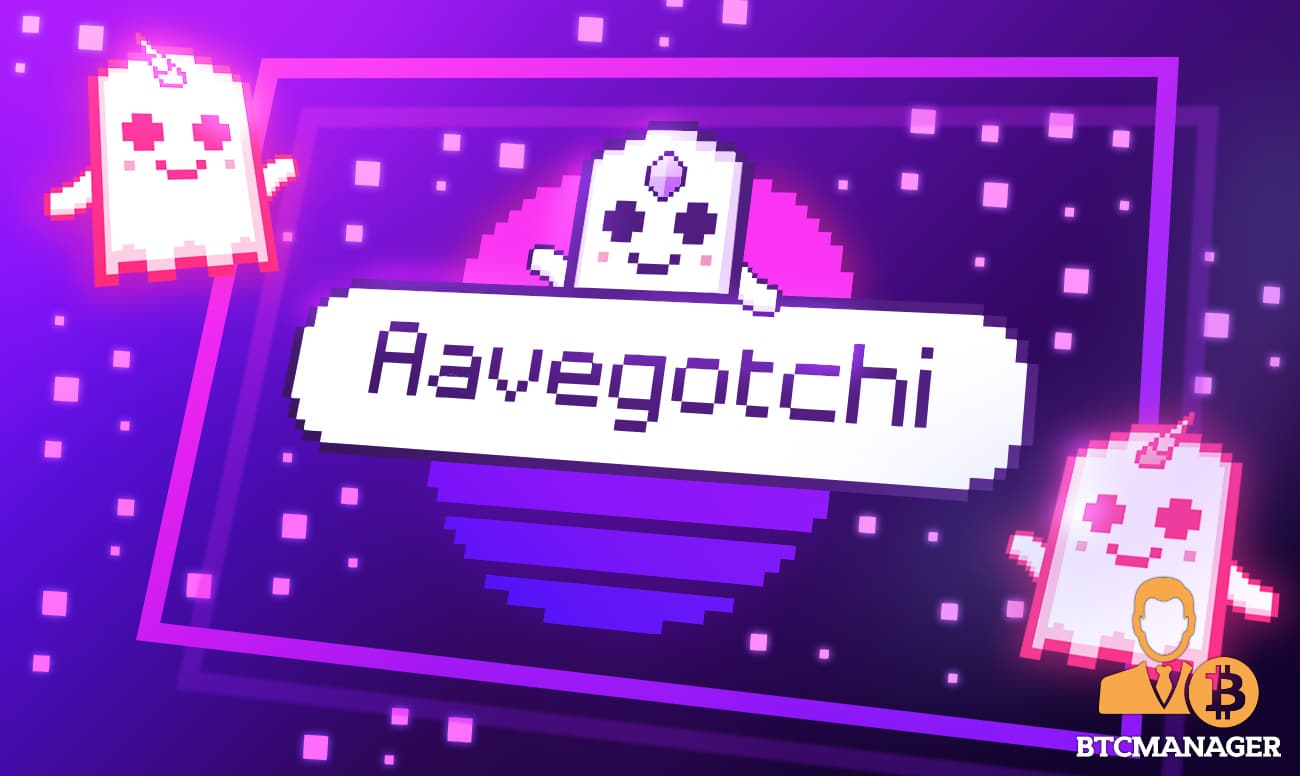 I've been working in crypto for the better part of five years. I initially worked on the digital asset exchange side, as well as in business development, which is how I came into contact with the NFT world. There has always been interest in art and creativity. Therefore, NFTs immediately appealed to me. Provably 1 of 1 items that don't rely on third parties? I can get behind that! And so I sought out NFT projects to advise and develop shortly after. 
Now, I have been working with NFTs now for a couple years. I founded the company Mintable, a no-code solution where anyone can create an NFT. We made a design decision to allow the user the flexibility to choose how they want to store the metadata, especially the visual components of their NFTs. They could either host it themselves or allow Mintable to host it on our servers. 
Along with Coder Dan, I co-founded Bullionix, which combined a gold stablecoin with NFTs. You basically get the stable spot price of gold, as well as the speculative value of these rare NFT's where, say, only five are minted, and it's designed by a notable artist in the crypto space. 
With Bullionix, you choose the casting mold, melt down the gold, and own the resulting collectible. It is built with Ethereum's NFT standard and Digix smart gold. We collaborated with a bunch of artists to do this over the first half of 2020. We also worked with ChainLink and their oracle technology to pull the spot price of gold, and display it on our decentralized application. For that project we employed the ERC-721 token with ERC20 tokens staked inside―our first experiment with using their oracle to pull real-world data and display it. We did this mostly for user experience, but it also familiarized us with using these oracles.
Digix, which features the DGX as its native token, represents one of the first projects to launch on Ethereum. The project mints gold tokens as gold goes into their vault at a one-to-one ratio, with each DGX representing one gram of gold. There is such potential to pull this real-world data and directly communicate it into the contracts. 
As we founded Aaveogtchi, the largest NFT gaming marketplace on Polygon, it became apparent to us that we had an opportunity with lightweight pixel art to embrace a completely on-chain approach to NFTs. If the files attached to an NFT have any sort of weight to them, then you really can't achieve the on-chain experience we're enjoying right now with Aavegotchi.
Interoperability and being on-chain was always a priority for Aavegotchi. The problem, however, was pretty apparent from the start, and it revolves around the NFT industry's dirty little secret: many of them are actually just links on a blockchain pointing to files elsewhere off-chain, changing the whole value proposition of an NFT. 
We wanted our NFTs to be on-chain and to also have added functionality. For instance, in addition to an NFT, we designed our Aavegotchi's to act as a piggy bank. Aaveogtchis have a built-in escrow function. You can deposit any ERC20 into your Aavegotchi. This means you can also deposit other NFTs into your NFTs. We work with many of the tokens on the Aave lending platform, so you can stick them inside of your Aavegotchi and use it as a wallet. The Aavegotchi then becomes a digital piggy bank for holding even yield generating tokens. This brings your Aavegotchi to life. We like to call it the spirit force. Every Aavegotchi has a spiritual force. 
We basically encouraged savings, like little piggy banks. It is a healthy type of way to discover the wider crypto space and right now. Aavegotchis are scarce, more issuance, and so therefore the way to acquire Aaveogtchi does require on the low end of a few hundred dollars, and that will change over time. First generations are always the ultimate collectible. 
We have Aaveogtchi as an ERC-721 token, and the Aavegotchi wearables as an ERC-1155 token. Combining these two token standards helps your Aavegotchi build identity over time. It will be there as long as the chain exists, so the Aaveogtchi can accumulate its identity badges and trophies over its lifetime. We believe such utilities are what makes a well-designed NFT.  
We have taken a 100% on-chain approach with Aavegotchi. We have a wishlist of the best features we believe could be applied to NFTs, and we are applying them to the best of our ability. Aaveogtchi is our canvas upon which to do that, including things like being on chains, while also including experiments with DeFi. 
These are different things you can do with an NFT other than make it a collectible. Your Aavegotchi grabs value from elsewhere on the chain. It's integrating with other smart contracts on the chain, too. This is where NFTs will shine. Most of the focus remains on entry-level types of NFT applications, which is totally fine. But, blockchain gaming over time is going to be huge, all made possible by NFTs. You're going to see a whole industry of blockchain games and utility-minded NFT's thrive. 
We are really excited to be at the very forefront of this and trying to focus on best practices. One way we're doing this is with our Decentralized Autonomous Organization (DAO). We are seeing great proposals to our DAO and can feel amazing energy in the ether. I would dare say we have the most active DAO in the world today. It is amazing how many participants there are, and we blast through quorums on every core proposal. 
We have a straightforward process for achieving different votes and getting them realized. Currently, we are relying on partners like Snapshot, which is a cool platform where you can vote in a gasless way with your GHST holdings. (GHST, by the way, is our native token) We are building out a dashboard that will only work to further supercharge our already engaged community. 
We believe the framework we've employed works well. We use a melange of Discord, our dedicated forum at Aavegotchi.com―where threads last forever and are easy to refer to―as well as Snapshot for the votes.  The energy of our DAO is something we are aware of. We are dedicated to keeping our bustling community engaged.
We are shooting for an NFT experience that encourages people who never considered crypto or bitcoin to come in and have a try, without having too much at stake. I've seen a lot of pain in this space, especially at the end of bull runs. With technology like Aavegotchi, new participants mustn't FOMO in and become overleveraged. They can enter at the level of pop culture. 
I suspect over time we will have a place where Aavegotchis are accessible, not too expensive, with a great, smooth user experience to onboard onto crypto and enjoy that immutable digital pet that can last as long as you or even longer. We are very excited for the future. The way to mass adoption isn't using cryptocurrency to buy coffee, but it is using cryptocurrencies to buy digital cups of coffee in the form of 8bit pixelated NFT versions. We are going to innovate and be a part of that unfolding story. 
How Can I Get Started With Aavegotchi? 
At Aavegotchi.com, with just one click of the button, you can connect it to Polygon. It will then bring you over to the sidechain. Even as recently as a few months ago, you would have to manually enter in a bunch of stuff to custom add this network, because the default network on MetaMask is Ethereum. Now you just go to Aavegotchi.com, click connect, and the next thing you know you're ready to go.
We are leveraging the Polygon chain, which is really cool, because it actually leverages Ethereum's Plasma, which is a framework that allows the creation of a child blockchain that use the main Ethereum chain as a layer of trust and arbitration, and the Proof of Stake version. Regardless, Aavegotchi is a great place to get started on your crypto journey, because you basically are starting with the best type of NFT you can have: a decentralized one. If you're just looking at it in terms of what you're getting, you're getting something completely on-chain, extremely innovative, and fully audited. Once you're onboard, then you can really begin to ask yourself why you're getting into crypto. 
What we are doing with Aavegotchi looks and feels like a video game we played growing up (or maybe even still play on the weekends). Only the NFT, since it is built on a blockchain, will last forever. It becomes exciting for people and lights up a different part of their brain. These digital characters and games they love have longevity. People are getting attached to their Aavegotchis. They wake up in the middle of night to tend to their Aavegotchis. 
About the Author
Jesse Johnson, AKA GldnXross is the product centric founder of Aavegotchi, the NFT gaming marketplace. Jesse has had a leadership role developing some of the most well known NFT platforms to date including the very first NFT minting platform, Mintable, which is now available on both Ethereum and Zilliqa blockchains. He is also the creator of the Value-Staked NFTs concept mentioned above as the creator of Bullionix.io which was the first to offer 3D, high resolution digital collectibles staked with gold stable coins. Prior to his work with Ethereum dapps, Jesse was heavily involved on the digital assets exchange side of the industry serving as the head of international development for ZB Group and prior to that served in China for Lenovo Mobile Unit as a Motorola product improvement and mergers specialist.
Twitter: https://twitter.com/gldnXross
LinkedIn: https://www.linkedin.com/in/jesse-johnson-54b45039/
Website: https://aavegotchi.com
Medium: https://medium.com/@Johnson8P