How Does Crypto Money Work for Us?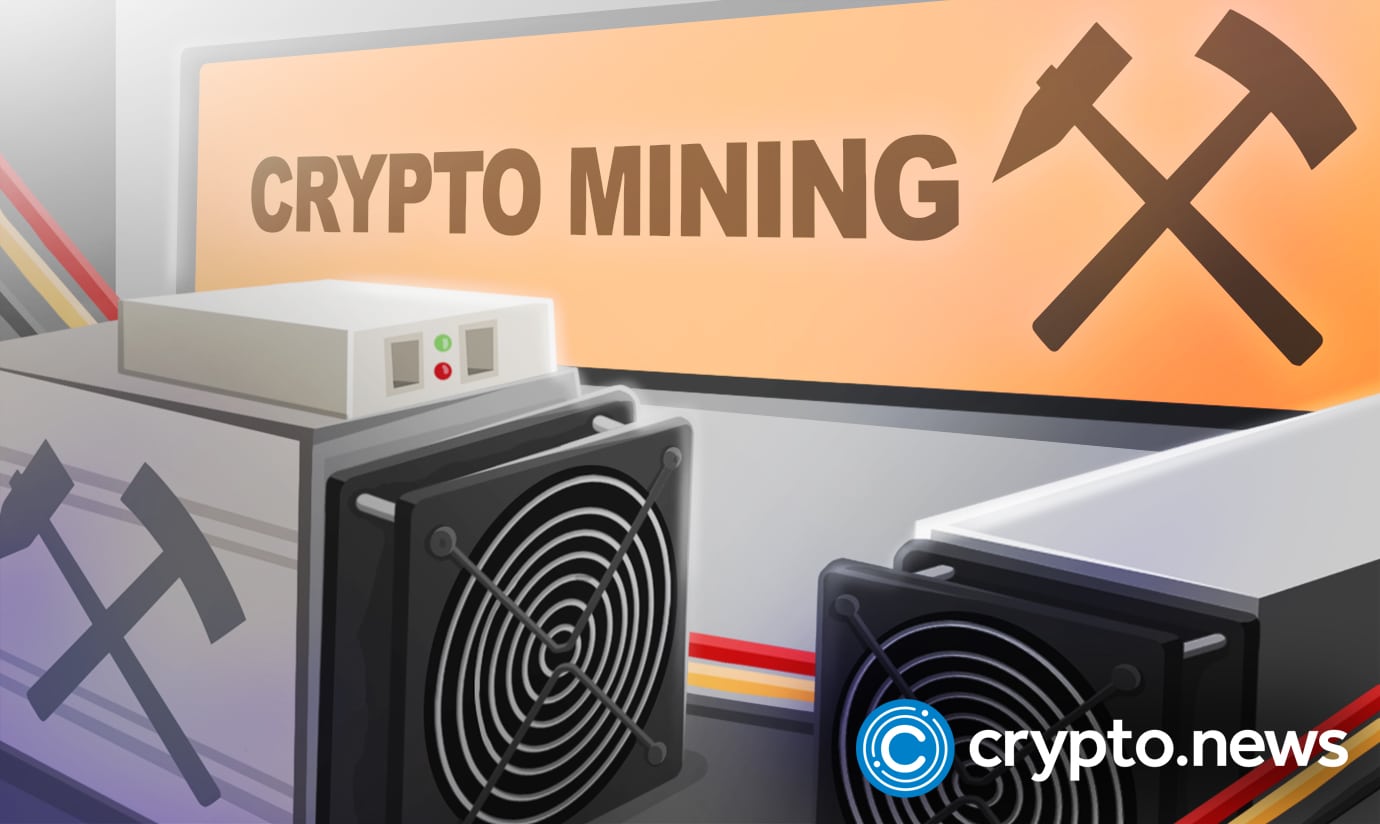 The crypto space has become a tool to hedge against many flaws in the traditional financial systems. In the past and still, in the present, people work for money which is paid via wages and salaries. However, this has changed as the crypto space is bringing about decentralization. Decentralization has created a new resource that I would term 'The Decentralized Human.' This resource is where money is taking over roles that were done previously by men. That means money is working for us now, but how?
Crypto vs. Fiat
What do you know about Fiat and Crypto? A previous article from Crypto.news has tackled this topic well. It explains the dynamic between Crypto and Fiat. While it is true that both of these financial tools are generally money, they are very different in many areas. The main difference is that Crypto was created to capitalize on the shortcomings of fiat.
What is fiat, and how does it work? This is a question that many people would dismiss, but it has more to it than some might know. Fiat is any form of money that is state-owned, backed, or managed, whether digital or physical.
This kind of money has shortcomings mainly due to being micro-managed by the issuing government. Those issues include overprinting resulting in high inflation rates and other issues resulting from poor circulation of the money. The current systems dictate that one must work to get fiat as payment which translates to "working for money."
In contrast, money works for us in the crypto space. But how? Some of the simplest examples of how money works for us is the functionality of projects in the DeFi space. Projects in fields like staking, liquidity mining, yield farming, and yield aggregation only require an investor to lock their money, and they get extra money in return. The Investor is not needed to do any other work after locking the funds translating to 'money working for us.'
Current Crypto Projects Where Money Works for Us.
Crypto money can also work for us in other ways apart from the DeFi space. There are projects within the crypto space where one could start and build a crypto coin behind them and let the funds benefit all participants. Such projects are not new; they have been around for some time.
One of the best examples is that a forest could own itself. That means people would be given virtual ownership rights to the forest lands for investing in the tokens sold to support the forest. These tokens would then be available in the market, allowing people to trade them freely.
In the long run, the total coin supply would be sold out, and it wouldn't suffer inflation as each coin represents a real land measurement. That would lead to a rise in the value of the coins benefiting the investors. It would also keep supporting the preservation of the forest as some of the revenue from the coin's trades would flow back to the organization managing it.
Such a project is not a fairy tale, and NFT projects like the Nemus Earth Foundation are working on protecting the Amazon forest.
Some of the current crypto projects where money works for us include:
This project has come up with NFTs to help save Amazon. The team behind this project acquires at-risk land in the Amazon Forest and then mints NFTs that are sold to investors to help make money to conserve it. The investors gain rights to be digital guardians of the forest.
This project exhibits characteristics of money working for us, where investors will gain ownership of the NFT collections and can sell them in the open market. The organization's money from selling the collectibles goes to acquiring new lands and conserving the old ones.
As the project continues growing, the demand for the NFTs will rise, and so will their value. The investors will have made more money from the collection while helping save a valuable ecosystem from destruction.
Elongate is a crypto token hosted on the Binance Smart Chain network. It powers a social impact movement that works on charitable causes. To date, the coin's community has raised over $3.25 M towards its cause and helped NGOs like the Human Relief Foundation and others.
This coin is a perfect example of money working for us in crypto. For instance, it rewards its holders a 10% transaction fee and donates the rest of the money to its cause.
This reward program ensures holders get more coins with time to motivate people not to sell. Investors will also enjoy getting profits from market variations. These aspects make the coin one of the best examples of money working for us in various ways through a single project.
Saveplanetearth.io (SPE)
This crypto token was developed as a tool to drive its community's ideas of changing Earth's landscape through carbon sequestration. The community also works on this mission jointly with the public and international aid organizations. It has established multiple strategic partnerships and a solid community to support its cause.
Some of its overall goals are to develop a better tree cover, support the battle against climate change, promote better marine conservation, and lobby for better legal control of the environment.
The team behind this project is also building the first ever Gold Standard certified carbon credit NFTs to empower its fight for a better environment. Its coin is listed on CoinMarketCap as $SPE. It is a perfect example of money working for us as it gains its holders' money and still finances its core mission.
This project is similar to the previous one in that it is also about environmental conservation. According to its name, this project is meant to promote marine life conservation. It leverages a cryptocurrency aiming to restore the healthy state of the world's marine ecosystems.
Each transaction of the Aquari crypto token has a tax of 10%. 4 % of that tax is burned to provide liquidity for the project, 3% is redistributed among all holders, and the remaining 3% is sent to a donation wallet. That wallet is used to fund the core aims of the community toward better marine life.
Such a project shows that investors' money works towards the welfare of marine life, yet no one loses their money. That means the money locked in this project keeps working for investors. It gains them more value and helps make the world better.
This project defines itself as "a next-generation ecological DeFi token with a purpose: saving our oceans" It has a crypto token like the other projects too, which it uses to raise funds for marine conservation. It has developed an "Ocean Blue Fund" serviced by a portion of every transaction made using its coin.
The project gives back to nature through cleaning oceans and marine conservation projects. The team behind it has a working relationship with 7 NGOs, and its partnership aims are still growing.
The happy coin is another crypto project with a cause. In this project, investors' money will earn returns while helping the 10% of the human population that is statistically battling mental health issues.
That is a cause that should be taken by anyone with the means to. This token is already available in the market and is a perfect example of money working for investors. If you invest in it, you will gain returns like any other coin, but you will also be helping people in need indirectly. This help will be from part of the fee you pay while transacting with Happy Coin.
Pangeaoceancleanup.com($POC)
Marine life and nature are very crucial to the survival of the Earth. Recent research has shown that the oceans provide recycle more oxygen than trees and other vegetation on earth. That is one of the reasons why they should be protected by all means.
Luckily, there are multiple projects and organizations out there who are willing to help with such a quest. Pangeaoceancleanup.com is one such organization. It has a crypto token known as $POC. This organization is Singapore based and has been operational since 2019.
So far, the organization has raised over $500K towards its cause of cleaning the oceans and has held over 40 beach cleanups across 10 different countries. The organization uses blockchain-enabled river barriers to track and recycle trash. This recycling process also generates revenue through the sale of plastic offset credits. It also sells plastic waste to manufacturers.
This token is available on Pancake Swap and is a chance for investors to watch as their money works. Once you buy the POC tokens, you start gaining from market variations and new investments. The revenue made from fees and such goes to cleaning up the oceans.
This project is on Binance Smart Chain Network as a smart contract. It is a crypto token that is meant to help battle COVID 19. However, investors' money is not used to fund the activities directly.
Once you invest in it, you retain your coins and will be free to trade them in the open market. The fees per transaction are used to finance the organization's activities. Investors' money will also gain value over time as more value gets locked, thus exhibiting characteristics of money working for investors.
World of Waves($WOW)
This crypto project allows investors to earn while their money generates funds to be used for marine conservation. Like most similar projects, $WOW has a high tax fee but with great tokenomics. 3.3% of the fees are redistributed to all holders, 3.3% is added to the liquidity pool, and the remaining 4.4% is used to service the $WOW charity wallet.
Investors here gain from market variations and tax fees, which are paid hyperinflationary. Since investors only have to lock their funds in and watch them grow while accomplishing charitable work, this coin is an example of how money could work for humans.
Future Crypto Projects Where Money Could Work for Us
This project is another one that has a cause. A plan is underway to develop a blockchain ecosystem where developers can come up with ANJI-20 tokens easily and help people reach out to more charitable causes globally.
While this may look a bit uncertain since it is still underway, it is quite an impressive idea. As long as it is taking the shape of growing investors' money while supporting charitable causes, it stands as an example of money working for humans.
This project is underway to help acquire and protect water sources over the globe for the next century. It has a crypto token known as the Water150 token valued at an equivalent of 1liter of water. The team behind this project seeks people to buy their 'right' to use water.
The money collected in the sale of the tokens will be used to pay well owners for the acquisition of the wells. However, the management and sale of the water in the well will still be under the well owners. On the other hand, investors will gain from the market variations of the coin and benefit wholesomely from the conservation of water sources.
This is yet another example of money working for humans. In this case, the money collected from the token sale will be used in water conservation efforts. The investors will also be allowed to trade the token freely in the open market. If the project succeeds, the investors will be in for a treat as they watch their money grow and accomplish meaningful work.
Final Take
Crypto is very different compared to fiat. It defies all of the limits that fiat has and also promotes inclusion in a much better way. For instance, the above projects promote inclusion in different ways and generate income for their investors. All that is required of the investors is the provision of liquidity, and the rest is taken care of.
This shows how good crypto can be for people's welfare and improving the financial landscape. It also promotes the futuristic thought of smart work rather than low-paying hard work.
However, it is best to be very keen when selecting crypto projects to invest in since most swindlers are brilliant and seek to convince their 'prey.' That means they come up with projects that have cause to blindfold their victims. Always DYOR before investing in crypto and only lock in the value that you can afford to lose.