How Short-Term Contracts Work in Crypto? Understanding With TurboXBT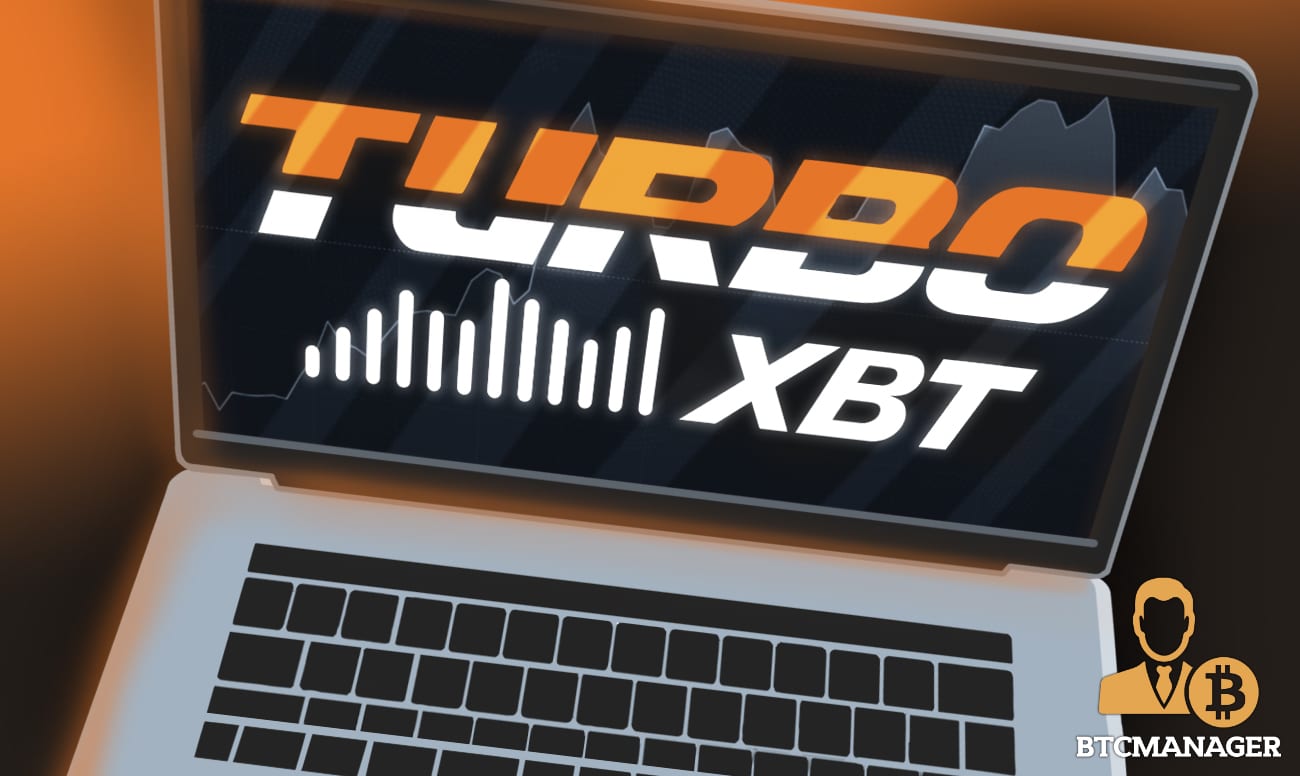 Cryptocurrency trading is an interesting engagement that has grown very popular around the world today. The advent of digital currencies has notably ushered in a whole new financial market that is evolving on a daily basis. Cryptocurrency trading has many facets. It could be as simple as buying a digital asset, such as Bitcoin (BTC), Ethereum (ETH), and Polkadot (DOT) and holding for a while until the price of the purchased asset grows beyond the level it was purchased for.
Trading can also be advanced to the use of matching engines and sophisticated algorithms on dedicated platforms. Trading has also evolved to feature 'swapping' as available on decentralized exchanges. There are modalities to getting started with the different forms of trading, however, most options are not user-friendly, especially to those new to the digital currency ecosystem.
Amidst the confusing options available today, TurboXBT, a new generation cryptocurrency exchange has pioneered the emergence of cryptocurrency backed short-term contracts. This style of trading is entirely new, and this piece is dedicated to giving more exposition about what it entails. As the brand with the game changing trading solution, TurboXBT was launched with the aim to lower the barrier of entry for everyone to gain exposure to a profitable trading alternative. The unique features the platform brandishes has notably placed it on track to become a leader in the short-term trading niche it has chosen for itself.
TurboXBT Platform: Features, and the Short Term Trading Solution it Heralds
The TurboXBT exchange is designed to offer both new and professional traders a high earning potential through short-term contract trading of synthetic digital assets. The platform has a unique design that appeals to visitors, as it gives such a simplistic view that allows new users to easily find their way around in one screen.
TurboXBT has support for 17 digital assets including Bitcoin (BTC), Ethereum (ETH), top indices like the S&P 500, Nasdaq, and GER30, 8 foreign exchange currencies, and four commodities (Brent, Crude Oil, Gold, Silver). The diversity showcased by TurboXBT in terms of the assets it supports is a testament to the diverse appeal the exchange seeks to reinforce amongst its users.
The trading platform launched with 38 trading pairs from all of the assets it supports, further creating multiple choices for users of the platform. TurboXBT is designed to return high yield per trade, with some trades giving a guarantee of returning as much as 90%. Each of the supported trading pairs on the TurboXBT platform have their own inherent 'Payout' which are calculated as a single percentage rates for some trading pairs such as the EUR/CAD, EUR/CHF and EUR/GBP or as a range as in the case of the BTC/USD, AUD/JPY, and USD/JPY respectively.  These Payout rates are not constant, and they typically change from one asset to the other depending on the market conditions at that time. 
As a global trading firm, TurboXBT supports multiple languages making it more accessible to a wider audience. The bold design of the platform, its simplicity, ease of use and guaranteed 99.9% uptime further makes the platform one of the most acclaimed exchanges that made their debut in the past year.
How it all works
Using the TurboXBT platform is quite simple. An account will have to be created using a functional email address and password. This process takes less than a minute to complete and KYC details are not required. With your account, you can access up to $1,000 in a Demo account with which you can try your skills on how the platform works.
However, to place a real trade to gain access to up to 90% in profits, users need to trade with a funded account. Deposits are possible with four various cryptocurrencies including BTC, ETH, USDC, and USDT respectively. Each of these has its wallet which can be obtained on the users dashboard. Deposited funds are credited to the user's accounts once the right confirmation is made by miners.
With funded accounts, users can choose the asset pairs they wish to trade which could be any of the 38 pairs. A suitable time frame ranging from 30 seconds, 1 minute, 5 minutes, 10 minutes, and 15 minutes can be chosen, then the user can bet on price gains by clicking on the green 'UP' button or on price slump by clicking the orange colored 'DOWN' button. Once this is done, the trade is executed, and runs for the time duration set with winnings determined based on where the price crested at the expiration of the time. It is as simple as described!
TurboXBT charges no trading commission, a benefit that maximizes winnings for the user, atop an already profitable venture. It should however be noted that there are inherent risks just as other major trading styles or options out there. To enter into a short-term contract on the TurboXBT platform, you will need to consent to understanding a set of defined terms and conditions.
Trade winnings are estimated based on the payout rate. If an UP contract was initiated with a trading pair with a 65% to 85% payout rate, and the price growths within the defined time, the TurboXBT protocol will estimate the exact percentage based on the margin of the growth. Let us assume the final earning came in at 72%, and a total of $1,000 was used for the trade, the final amount that will be credited to the trader include the earned percentage (1,000 * 0.72), plus the initial capital of $1,000 which will all be equal to $1,720.
While this may not always be the case for all traders, the high payout rates offered by TurboXBT makes the short term contracts worth every trader's while.
As a Wrap
TurboXBT has come to stay, and its advanced trading engine, potential high earnings rate, and fast payout of funds have come to shift the paradigm established by its predecessors. While the exchange is committed to continually reinventing its offerings as the ecosystem grows with renewed demands, its current features and promises have established it as one of the innovative trading outfits to watch out for today.