Huobi launches Mars Program, becomes first cryptocurrency exchange to explore space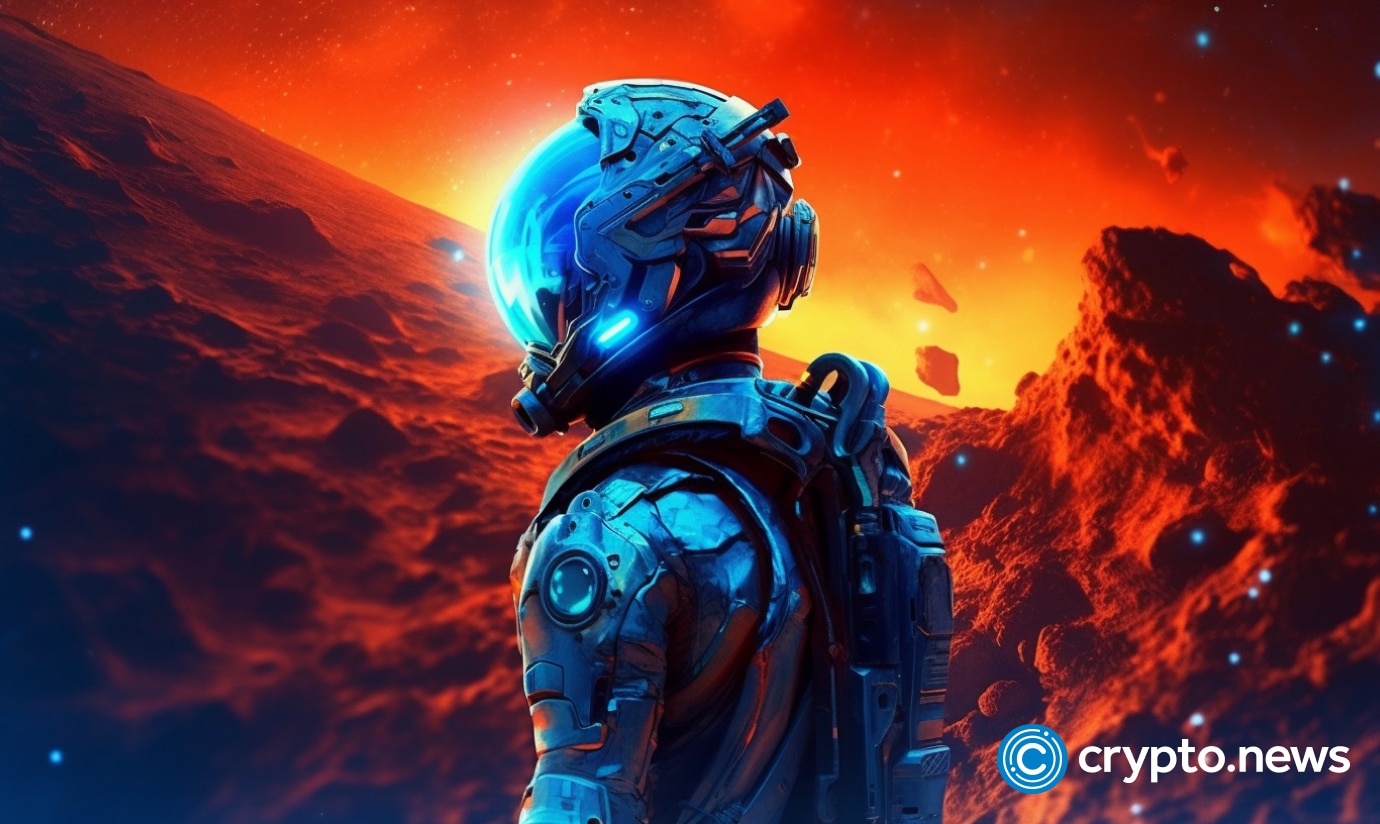 Singapore, Singapore, June 15, 2023, Chainwire
Huobi, the virtual asset trading platform, is announcing Phase I of the Huobi Mars Program as it plans to explore the universe.
Get Huobi on Mars! Huobi's involvement in the space program reflects its commitment to space exploration.
Justin Sun, a member of the Huobi Advisory Board, said:
"Huobi aspires to reach out far into the universe. Huobi will join hands with its users in embarking on this special journey throughout space and exploring the unknown. Huobi users will become the first in the Web3 field to enter space."
According to Huobi's announcement, the first phase of the Huobi Mars Program spans from June 2023 to June 2024 and consists of 12 rounds. Each round will include a themed activity under which the participating users must complete the specified tasks and mint the space NFTs.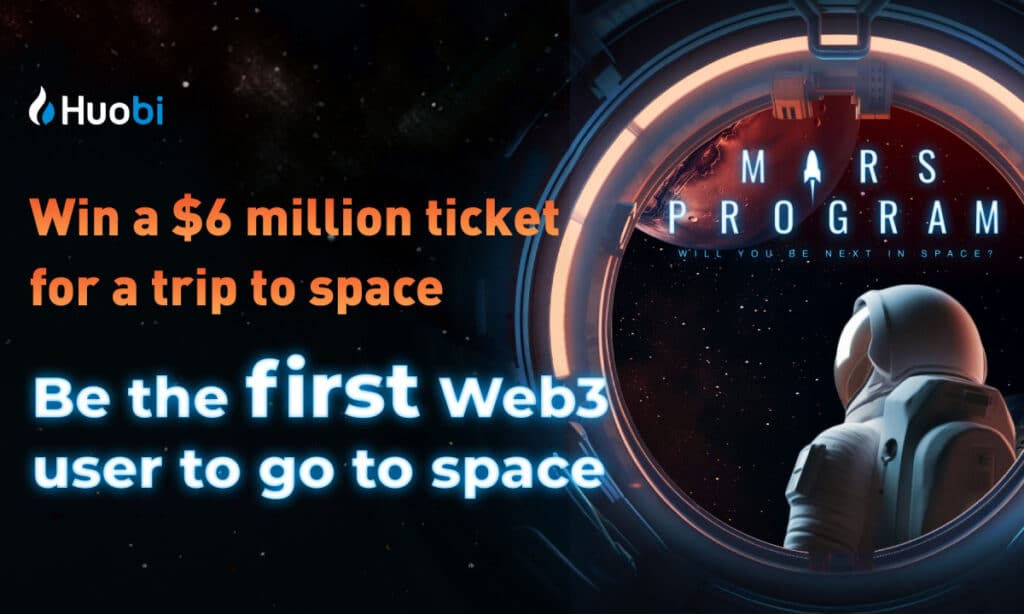 One lucky user will be selected for each round to win a monthly reward. The winner will be shortlisted as a candidate space passenger.
In the second phase, the 12 candidates will be evaluated based on their physical fitness, training, preparation, community contribution, and more to determine the eventual passenger for space travel with Justin Sun. The space flight is scheduled at a suitable time after July 2024.
The first round of the Huobi Mars Program will last from 12:00 (UTC) on June 14 to 15:59 (UTC) on July 5, 2023. Participating users must complete the required one-time, revolving, or monthly settlement of spot trading, peer-to-peer (P2P) transactions, futures trading, and Huobi Earn transactions to win space NFT rewards. A user will be offered one chance to mint a space NFT for each task completed without upper limits.
The space NFTs will be issued on the TRON Network and marketable on various NFT trading platforms. Users must link their TRON addresses on the event page to receive the minted NFTs.
Users are advised to mint the NFTs as soon as possible, as the daily allocated NFT mints are capped, and the minting qualification does not carry over to the next round. The first round of NFT minting time lasts from 12:00 (UTC) on June 14 to 15:59 (UTC) on July 15, 2023. The result for the first round will be released at 12:00 (UTC) on July 20, 2023.
One lucky user will be drawn to win a monthly award and shortlisted as a candidate space passenger. The space flight will be broadcasted to the world via a live-stream. Meanwhile, the candidate space passenger shall be the holder of the NFT number that has been drawn. 
Huobi will also check the lucky non-fungible token (NFT) holder's TRON address, UID, KYC verification, and more to verify the winner's identity.
Snapshots will be taken during the result release to determine the winner. The winning space NFTs are not transferable. Any such transfer is deemed as a waiver of the reward.
The lucky users shortlisted during the first round of the Huobi Mars Program will not only qualify as space passenger candidates but also enjoy the privilege of a 180-day exemption from spot trading fees on Huobi.
Ancient astronomers observed the movement of stars to make calendars.
In modern times, Elon Musk's SpaceX has been blasting off next-generation rockets. Huobi is contributing its share to this great cause.
With this Mars Program, Huobi hopes to introduce space travel to more people, inspire more interest and passion, and promote commercial spaceflight development. This move demonstrates Huobi's commitment to innovation and exploration and its financial strength.
Get Huobi on Mars! Huobi will always be on the road and never stop.
About Huobi
Founded in 2013, Huobi has evolved from a crypto exchange into a comprehensive ecosystem of blockchain businesses that span digital asset trading, financial derivatives, wallets, research, investment, incubation, and other areas.
Huobi serves millions of users worldwide, with a business presence covering over 160 countries and regions across five continents. Its three development strategies – "global development, technology drives development, and technology for good" – underpin its commitment to providing comprehensive services and values to global cryptocurrency enthusiasts.
Contact
Michael Wang
Disclosure: This content is provided by a third party. crypto.news does not endorse any product mentioned on this page. Users must do their own research before taking any actions related to the company.