HydroMiner: Crypto Mining Pioneer Or Fools Gold?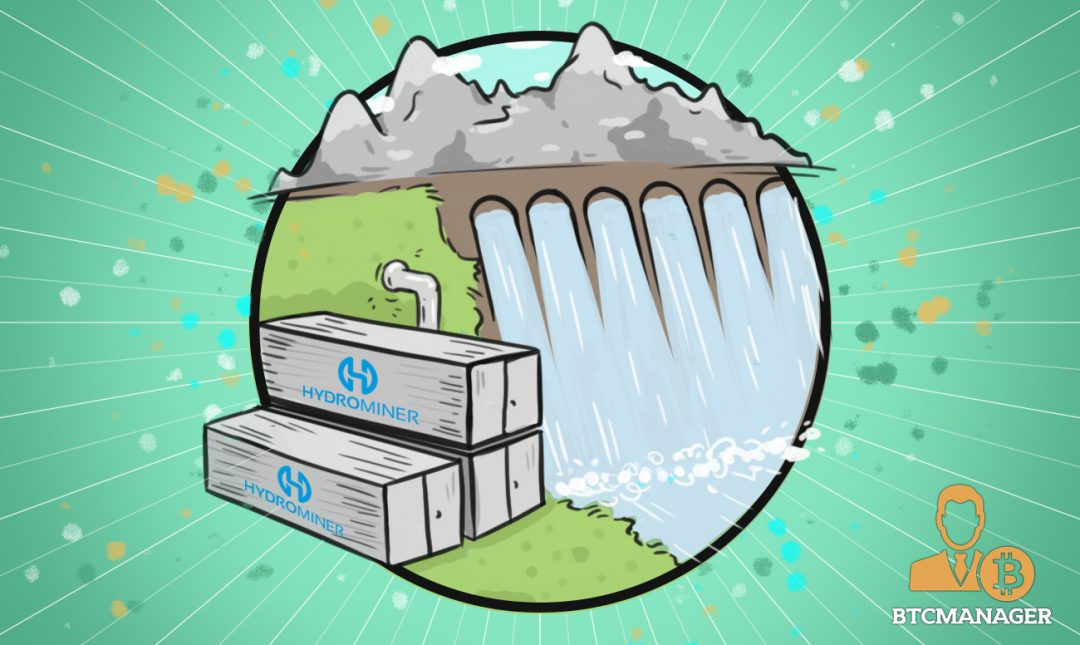 An arpeggio acoustic guitar line drips over a flowing blue background as the video opens. We cut to a young woman poking at a laptop, exhaust from cooling fans making her hair dance, as she talks about how she only heard of mining just recently. A four people beat thumps in the background, and several other young people appear, speaking in thick accents and extolling the virtues of mining using renewable energy.
Bitcoin's Energy Problem
The scene above is the intro video for HydroMiner, a startup founded by a media studies graduate, and an East Asian art history degree holder. They claim they have a solution for the Bitcoin power problem.
In a recent study, Citi Analyst Christopher Chapman suggested that the price of a single bitcoin will need to meet or exceed $1.5 million in to remain profitable. The analyst claims that his estimates are based on current rates of growth in the Bitcoin mining field.
Bloomberg Technology released an article about HydroMiner, stating that at present, Bitcoin mining is consuming as much electricity as the nation of Nigeria, or 28 terawatt-hours each year.
HydroMiner Solution
HydroMiner is a startup that aims to use mobile shipping containers to set up naturally cooled, hydroelectric powered mining stations. This, they claim, will provide affordable, profitable, and environmentally-friendly cryptocurrency mining.
In their recently completed ICO, the company collected 8,676 ether or $2.8 million in capital in exchange for just over one million H2O tokens. According to their whitepaper, the company planned to sell up to as many as 25 million tokens.
The company provides a calculator to estimate future profitability on their token sale page. According to the calculator, an investment made now in Bitcoin mining with HydroMiner would net a nearly 300 percent return on investment. Specifically, owning 1,000 H2O tokens (at a stated price of $3,296.49) would net you a 1.59 BTC ($12,651.68 according to their calculator) return in two years time.
At first, this may seem incredibly attractive, but on closer inspection, there is a significant block of fine print below the calculator that states "mining income is not guaranteed," and "this calculator is for informational purposes only and cannot be used for making investment decisions."
H2O Tokens
Let's take a look and see what owning an H2O token supposedly entails. The token sale page states that the role of each token is a "voucher for mining contracts."
Buried on page 25 of the 29-page whitepaper, amidst broad platitudes on power consumption and what cryptocurrency may become someday, is the actual explanation for how mining profits will be disbursed to token holders. What it all boils down to for the potential investor is that HydroMiner is essentially offering cloud mining. But instead of accepting payments using established payment methods, like BTC or a credit card, you must pay using their proprietary H2O tokens.
Here's how it appears to work. First one acquires H2O tokens. Then, the investor signs up on HydroMiner, spends their tokens in exchange for mining power, and receives periodic mining payouts. The whitepaper states that one token is equivalent to five kWh of mining power, for a time frame of 24 months. The white paper also notes that the reason they measure mining power in kWh and not hashes is because they feel it provides a more accurate representation of potential mining output.
Revolutionary Or Simply Cloud Mining?
Is HydroMiner indeed a revolutionary pioneer in the world of cryptocurrency mining? Or are they just another cloud mining provider using renewable energy and shipping containers as a gimmick?
Promising huge returns then covering their assertions with defensive legalese, and requiring proprietary tokens seem shady. However, only time will tell whether or not HydroMiner will turn out to be what they claim.