IBM Launches Carbon Credit Management Using Hyperledger Fabric Blockchain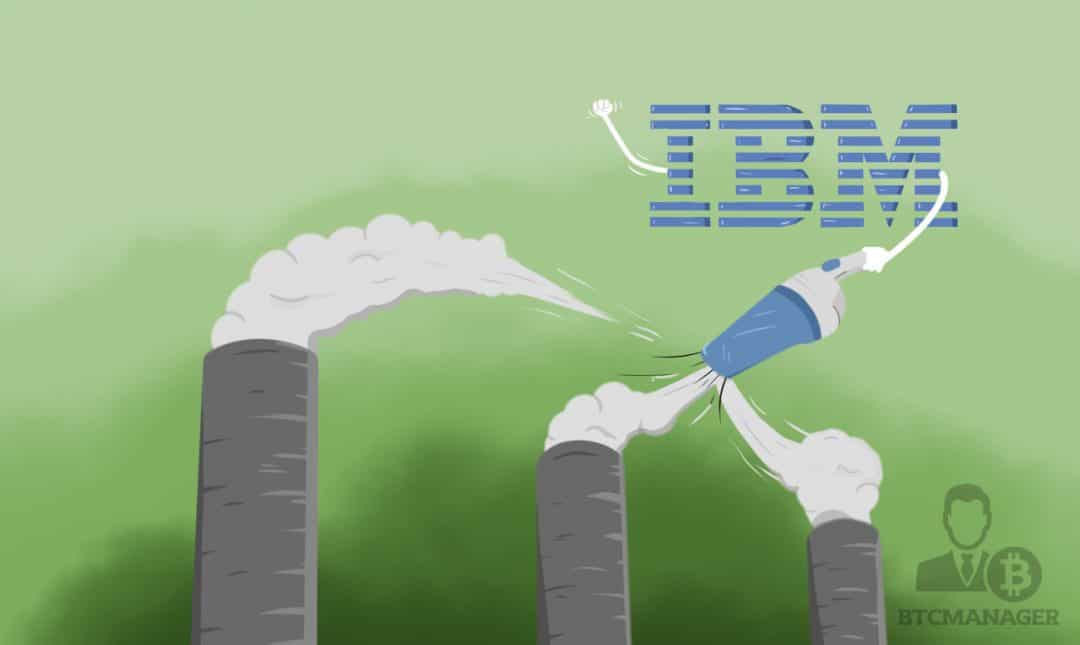 On March 20, IBM announced that it had launched the world's first blockchain-based carbon asset management platform built on top of the Hyperledger Fabric distributed ledger in cooperation with Energy-Blockchain Labs.  
The new platform will be used by the Chinese carbon asset market and will enable companies to create carbon assets more efficiently to help build a "greener" and environmentally-friendlier China.
Carbon asset development, also known as CER (Carbon Emission Reduction) quota issuing, refers to the development of financial instruments called carbon credits that allow the owner to emit a specified amount of carbon dioxide and other greenhouse gasses. Companies can acquire credits either through reducing emissions below their allowed quota or through other emission-reducing activities. They can also buy carbon credits from other businesses that have acquired them, at the prevailing market price. Carbon asset development incentivises companies to reduce emissions as there is a financial cost to emitting too much carbon while a profit can be realized by generating fewer carbon emissions.
China is the world's largest source of carbon emissions and, therefore, has an established carbon asset market as both the public and private sector strive to control carbon emissions. The Chinese company, Energy-Blockchain Labs has collaborated with IBM to create the Hyperledger Fabric-based carbon asset management platform which will be made commercially available as the year progresses, in line with the timelines for the opening of China's unified national carbon market.
Lin Le, Energy-Blockchain Labs' CEO stressed the company's commitment to being a world leader in digitized green assets and thus enhancing the efficiency of the green finance market. "We are delighted to be working with IBM on carbon reduction. We also expect to work with more partners to tackle climate change," Le said.
The incorporation of blockchain technology into the carbon market ecosystem helps address some of the key challenges that it faces. The fact that the blockchain is immutable provides more credibility for the Carbon Emission Reduction (CER) quotas or carbon credits in the market. The distributed nature of the ledger also increases audit ability, transparency and seamless collaboration between different stakeholders involved in the development and use of green assets.
Speaking of the platforms' advantages, Cao Yin, Chief Strategy Officer of Energy-Blockchain Labs said:
"It is estimated that the platform will significantly shorten the carbon assets development cycle and reduce the cost of carbon assets development by 20 to 30 percent, enabling cost-effective development of a large number of carbon assets. Blockchain technology is expected to become an important means for effective control of carbon emissions, which is of great significance to China, the world's largest source of carbon emissions."
Since one of the goals of China's carbon market is to create an environmentally safe future for the country and the world at large, Li Junfeng, Director of China's National Climate Change Strategy Research and International Cooperation Center (NCSC) praised this development saying, "as an important signatory of the Paris Agreement, China must assume its responsibility for global climate governance and continue to fulfil its pre-2020 climate change action targets and build a standard nationwide carbon market. We must work to limit high energy consumption and high emission industries, encourage clean energy development and further promote energy saving and emission reduction. These tasks are not only necessary for China's own sustainable development, but for the welfare of the entire human family."
"The use of blockchain technology in carbon emission reduction by IBM and Energy-Blockchain Labs is an important step forward, It is another way IBM is helping Chinese businesses use innovative technology to build a cooperative, fair and reasonable global climate change governance mechanism," said IBM's Greater China Group chairman Chen Liming.
The creation and implementation of a blockchain-based carbon credit management platform are expected to greatly improve the current state of the carbon credit market faces and will hopefully help to encourage more sustainable business practices so that carbon emissions can be reduced.