IBM Launches "Farmer Connect" to Track Coffee Supply Chain via Blockchain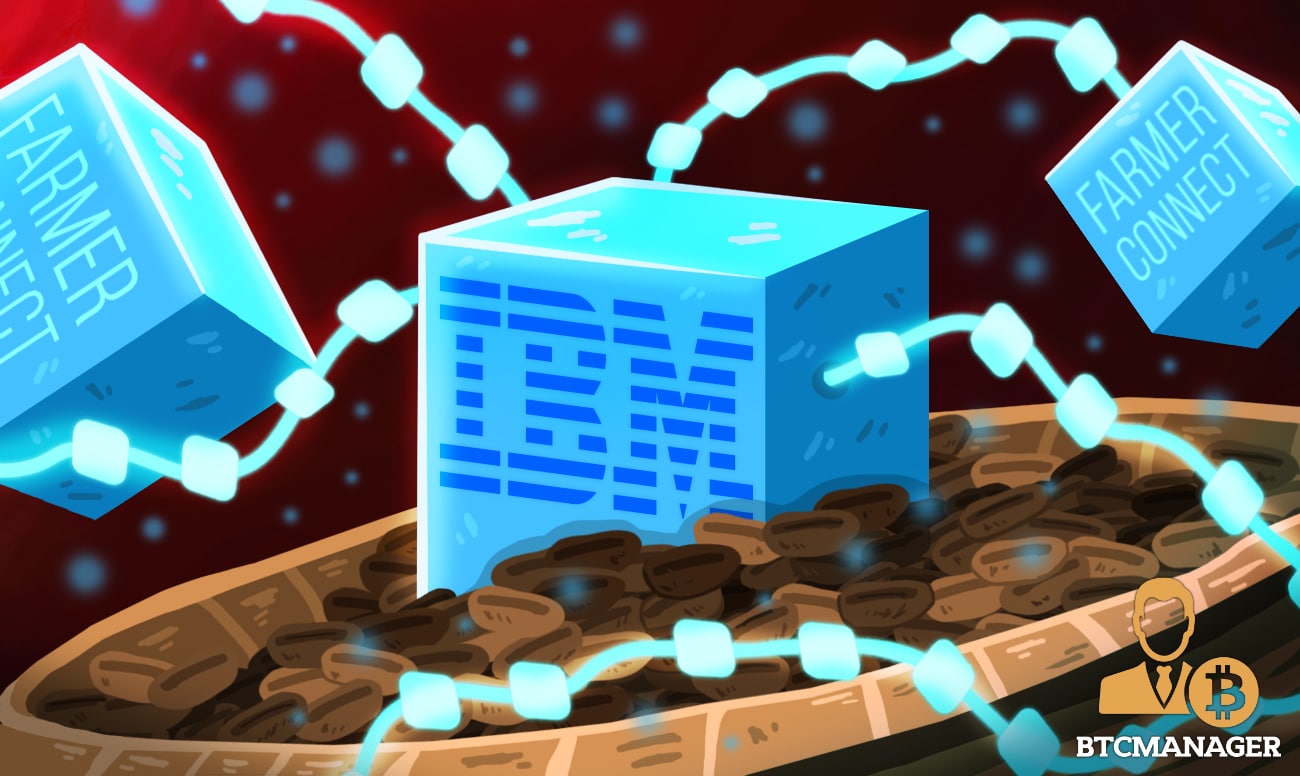 According to a January 8, 2020, report by Which-50, IBM in partnership with fintech startup Farmer Connect has launched a blockchain-based consumer app called "Thank My Farmer" that allows coffee drinkers to track the supply chain journey of their cup of coffee.
Blockchain and Coffee Beans
American IT firm IBM, in conjunction with Farmer Connect, recently unveiled a distributed ledger technology-powered (DLT) supply chain management consumer app that lets consumers track the journey of their coffee purchase from its point of origin to retail shops.
Unveiled at Consumer Electronics Show 2020 in Las Vegas, Thank My Father not only tracks the logistics of coffee beans but also gives an opportunity for users to support farmers and sustainability projects in coffee communities.
At present, the flow of information across the coffee supply chain is highly restricted and fragmented which hinders the development of a market efficient end-to-end supply chain. Each participant in the supply chain is only able to track and document their small segment of the journey logged with their own data system. This incongruency in the supply chain gives the nefarious elements an opportunity to fidget with data which often results in counterfeiting and theft.
Farmer Connect tackles this menace by providing the supply chain members a common platform to log their data pertaining to the coffee produce. These members include farmers, consumers, exporters, shippers, roasters, distributors, and retailers. The app is slated to be released at the beginning of 2020 and reportedly allows its consumers a virtual journey through the coffee's supply chain.
A Joint Initiative of Global Coffee Heavyweights
David Behrends, Founder, and President, Farmer Connect, said:
"The aim is humanising each coffee drinker's relationship with their daily cup. Consumers now can play an active role in sustainability governance by supporting coffee farmers in developing nations. Through the blockchain and this consumer app, we're creating a virtuous cycle."
Notably, the app is a joint venture of leading firms across the global coffee supply chain including The Colombian Coffee Growers Federation (FNC), ITOCHU Corporation, Jacobs Douwe Egberts (JDE), The J.M. Smucker Company, Rabobank, RGC Coffee, Volcafe, Sucafina, and Yara International.
In related news, BTCManager reported in January last year how Carico Cafe Connoisseur, a Ugandan coffee company had embraced DLT to streamline the supply chain journey of its coffee produce.