Idexo Raises $3.35 Million in Token Sales Ahead of USDT-Rewarding Staking Pools Launch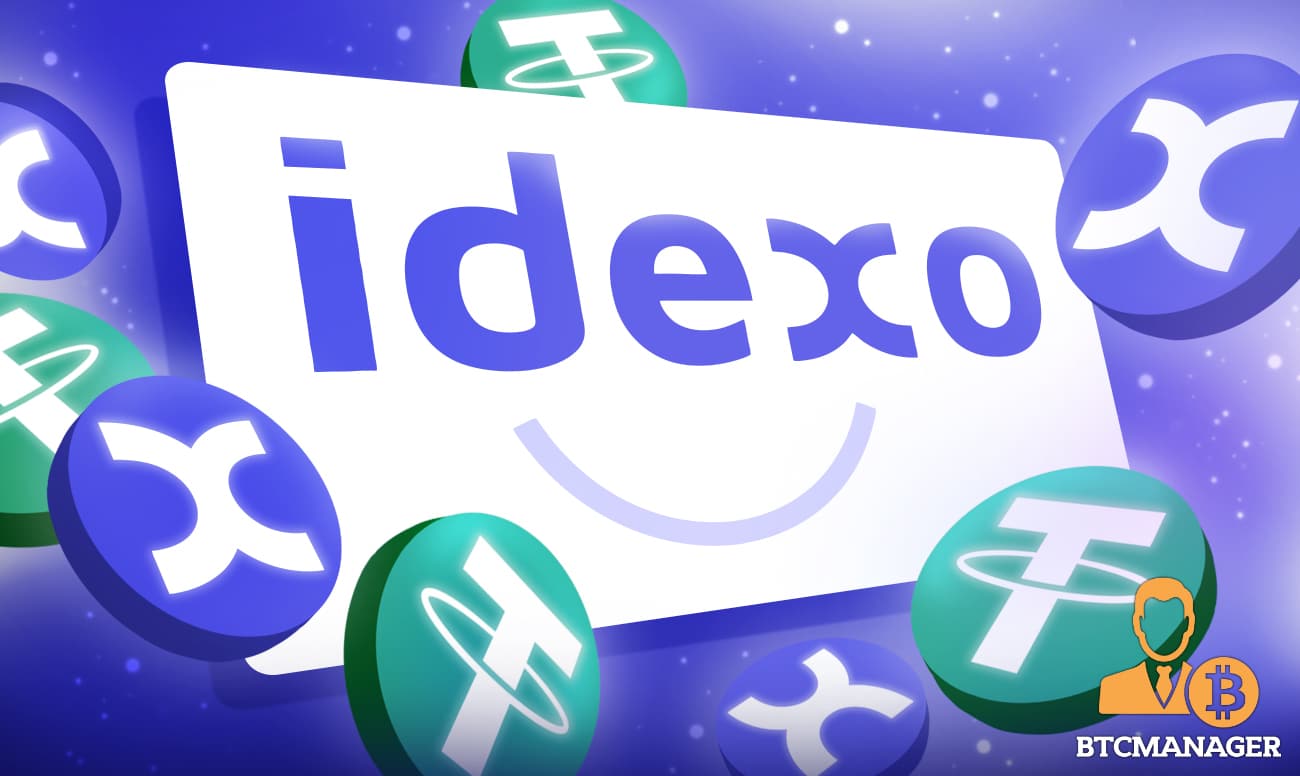 In an announcement made recently, blockchain project Idexo said it had raised a whopping $3.35 million in cumulative token sales before its official launch.
Idexo Raises $3.3 Million
Idexo, a blockchain-based project that aims to empower creative entrepreneurs to build industry-disrupting applications recently announced a raise of $3.35 million in token sales before prior to its official launch.
Along with the fundraising, Idexo announced the successful completion of its Token Generation Event (TGE) in stealth mode in late September 2021. Notably, the TGE happened shortly after Idexo concluded a successful IDO launch whereby it raised $800,000. This brings the total funds raised by Idexo to date to $3.35 million.
To recap, the Idexo team first organized an IDO to sell its native token to the tune of $800,000, followed by raising more funds via a "stealth launch" TGE.
The tremendous response to both the token sales shows the huge market interest in Idexo's offerings. Idexo's API will allow anyone to seamlessly integrate NFTs and NFT marketplace features into their apps and games with just a few lines of code.
About Idexo's Native Token $IDO
$IDO, the native token of Idexo is a multi-utility token at the center of Idexo's functional mechanism.
$IDO introduces a robust mechanism to incentivize core team and community development of the roadmap. $IDO has a maximum supply of 100 million tokens of which only 5.5 million will make up the initial circulating supply. In addition, Idexo's IDO would have an initial circulating market cap of $2.2 million or a diluted market cap of $40 million.
After the successful closure of the TGE, $IDO will have a monthly emission between 1.8% and 3.5%. About 60 million tokens will be distributed by July 2023.
Notably, the $IDO tokens are being distributed by to launch sale participants while the vesting contracts will kick into gear for the private sale amounts. Similarly, other distributions of the $IDO tokens will also be rolled out soon.
Users can check the statistics for $IDO via CoinGecko, Coinmarketcap, LunarCRUSH, and others. $IDO can also be traded on Uniswap.
What's Coming Ahead?
The Idexo community members are looking forward to the General Staking Pool that features $USDT as a reward token, starting October 5. This means that users can receive $USDT in rewards for staking their $IDO tokens. The number of rewards will, however, depend on how much $USDT the project generates via its multiple revenue streams.
Moreover, Idexo also plans to launch the Directional Staking Pools that enable users to stake on a particular roadmap direction and receive greater $USDT should the direction do well and less rewards if it does not.
What's more, all stakers also receive an NFT that will provide them access to several other features on the platform.