After a Successful IDO, Swash Makes Universal Data Income a Reality With New Data Union App Release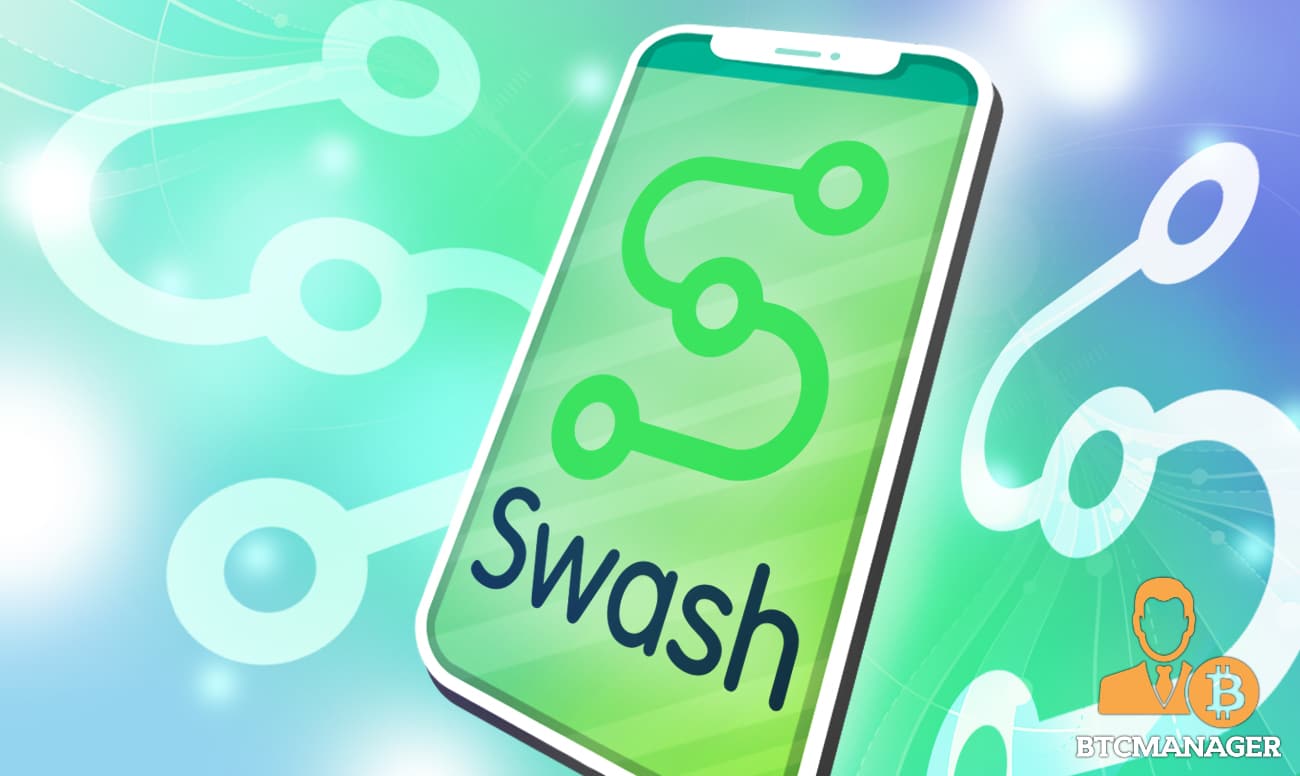 Two weeks after the successful IDO at the end of October, Swash is leaping towards their ecosystem products and solutions – First Wave Solutions – by releasing the latest Swash app this week. The app, which launched in 2019 and has over 90,000 users at the time of writing, enables everyday internet users to earn SWASH tokens as they surf the web, making Universal Data Income a reality. 
The new app will also include brand new UX and design, appealing to a wider audience of non-crypto users, supplemented by Swash's upcoming donations feature – Data for Good. The Data for Good feature will allow for Swash's users – also known as Data Union members – to make automatic donations to the social impact causes of their choice, upgrading the Swash offering and plugging into the audiences of the likes of Unicef, Oxfam, Save The Children, and any other charities that accept donations in crypto.
Making Data Ownership a Reality with Swash's First Wave Solutions
The release of the SWASH native app marks the first of the Swash products and services built on the ecosystem core technology, the First Wave Solutions as the project expands into an all-inclusive, community-driven data movement. The first wave of solutions built on top of Swash's core technology includes Data Union, sIntelligence, sApps, and sCompute, all powered by the now live SWASH token.
Data Union provides users with greater power and control over how their data is collected, accessed, and used. It enforces data rights while rewarding users for the value it generates, allowing them to earn from activities they already perform online by eliminating intermediaries.
sIntelligence grants businesses comprehensive, customizable, and compliant insights to help them stay ahead in their market, using high-quality aggregated Swash data to show firms their key metrics.
sApps furnishes developers with the tools to build new data solutions using Swash technology and redistribute rewards back to their users. It helps them know what to do with data, enabling direct communication with users to better understand their needs in the pursuit of new revenue streams.
sCompute improves historical data accessibility issues by allowing data scientists to perform computations on data without purchasing it. The data remains private and is not sold or moved, with algorithms deployed on it so that customers only pay for computation and results.
The SWASH Token – Fuelling the Data Future 
The launch of the SWASH token jump-started the evolution of Swash from a data monetization app into an all-inclusive data ecosystem, building upon four core principles: incentivize, transact, multiply, and govern. 
SWASH is used to reward Data Union members for the aggregated power of their data from normal web browsing, while providing seamless integration across sIntelligence, sApps, and sCompute.
Users can also multiply their rewards by using SWASH to stake liquidity, and token holders can participate in the Swash governance process to influence future development decisions and the use of DAO growth funds. 
Partnerships, Products, and the Metaverse. What's Next for Swash?
Swash makes data ownership a reality; an urgent issue in a world where so many of us spend so much of our lives and, as a result, are building our identities online. Arguably, the Swash method of reimagining data takes the metaverse to a whole new level by enabling true autonomy and control over our digital identities. 
The IDO response revealed a keen appetite for better data standards, enabling people, businesses, and developers to collaborate and benefit more transparently and sustainably without compromising on security. The SWASH token is listed on KuCoin, Gate.io, MEXC, Uniswap V3 and Honeyswap, with holders able to put their tokens to work in Uniswap and Honeyswap pools.
Over the longer term, Swash is focused primarily on further development, partnerships, and market expansion. Building on the existing Swash app, the Swash technical team has already initiated development of the sIntelligence platform, catapulting Swash into the "Surf" stage of its roadmap. This stage is also set to include continued user growth, expanded browser integrations, and the launch of Swash smart contracts to enable revenue distribution between Swash users.