iM Intelligent Mining Concludes Latest Funding Round with $2.5 Million Raise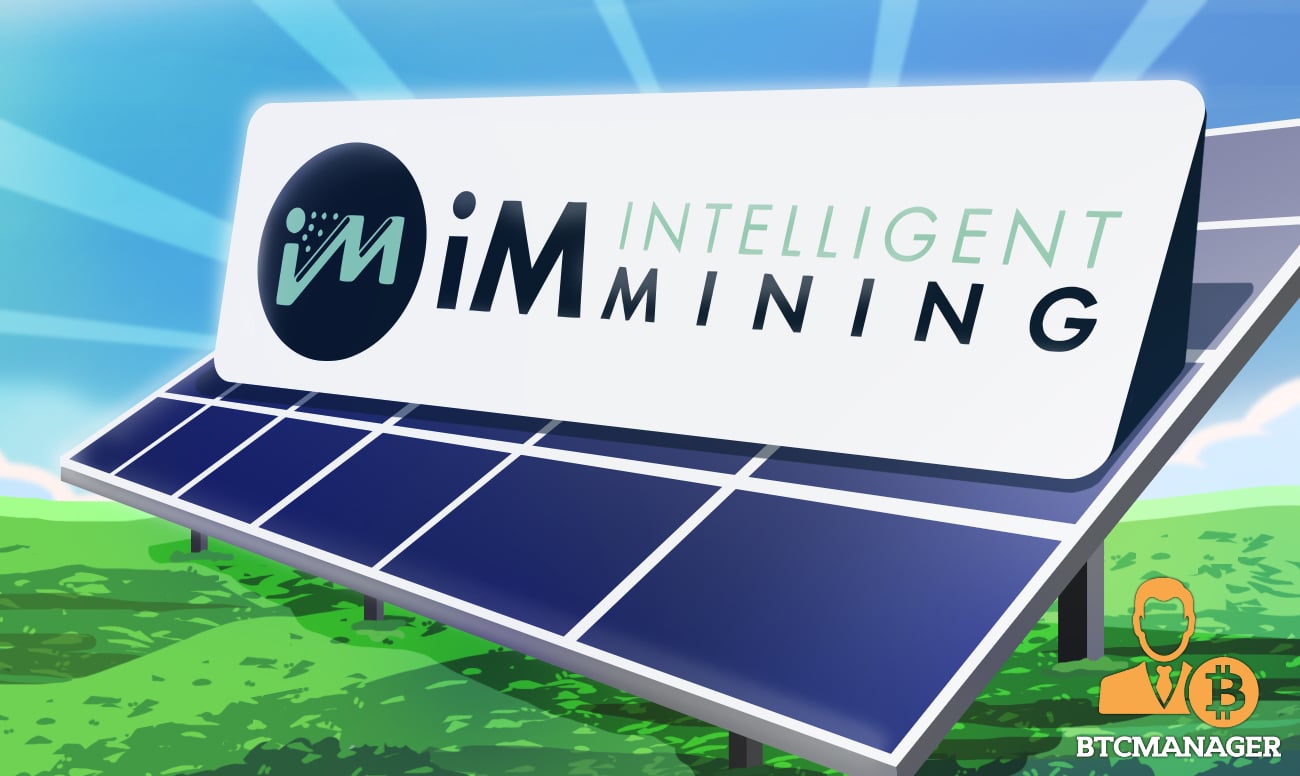 iM Intelligence Mining (iM) today announced the closure of a $2.5 million funding round that witnessed participation from several prominent individuals and crypto funds.
iM Intelligence Mining (iM) Raises $2.5 Million for Clean Mining
Environmentally responsible crypto mining solutions provider iM has successfully concluded its latest funding round which saw the project raise $2.5 million from top crypto funds and investors.
Shortly after the financing round closure, iM announced it would launch its first green mining facility in Arkansas. Notably, the firm has already completed its latest prototype for the flagship farm (1MGW).
For the uninitiated, iM offers solar-powered, decentralized, autonomous mining rigs and leverages a fully renewable ecosystem and reusable infrastructure to ensure the environment is unharmed during highly profitable blockchain mining.
iM will primarily use the latest funds toward the acquisition of mining rigs and optimization of its renewable energy technology, the press release reads.
The mining firm stated its target audience comprises of blockchain and tech investors, early adopters, young enthusiasts, and those driven by sustainability, collaboration, corporate social responsibility, and human rights.
About the iM Token
Users can enjoy ownership in the iM ecosystem by holding the iM token.
iM token holders are eligible for a plethora of benefits which includes retaining fractional ownership of autonomous mining farms and claiming 60% of operations' profit.
What's more, iM token hodlers can also benefit from staking rewards. For this, users can stake their iM tokens in exchanges and liquidity pools to earn lucrative yields.
Committed to Green Mining
With the recent Chinese government's crackdown on crypto mining facilities in China, the vast majority of mining farms are flocking to North America to use renewable energy to mine digital assets.
iM continues to remain bullish over cryptocurrencies' future despite the market downturn witnessed over the past three months.
iM is confident its solar-powered, autonomous crypto mining solutions owned by a decentralized network of iM token holders will enable the smooth transition of crypto mining from an environmentally hazardous activity to a sustainable one.
iM Intelligent Mining tackles numerous crypto mining problems such as power consumption, environmental damage, centralized block-mining operations, blockchain network scaling, and high entry barriers for individuals and developing countries.
Further, the iM Green Protocol – iM's sustainable decentralized solution offers an investment structure that starts with solar energy production. Over the long term, it aims to be the driving force behind global blockchain adoption while at the same time being committed to protecting the environment.
To know more about iM, consider following the project on Twitter or YouTube.